What does the transformational power of technology mean for law students and lawyers?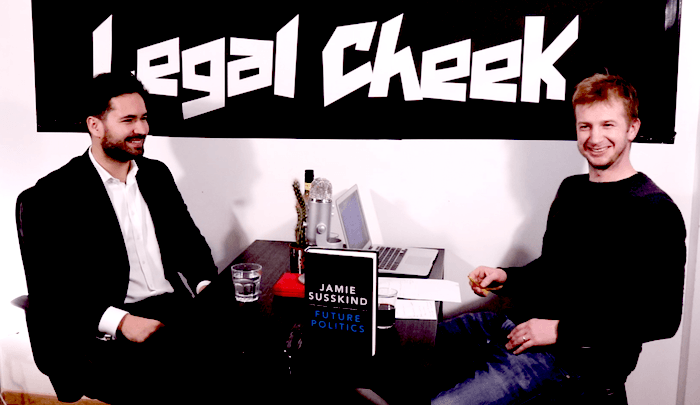 Not many junior lawyers manage to combine the demands of early-phase legal practice with writing a book, but this is exactly what Littleton Chambers barrister Jamie Susskind has managed to do.
'Future Politics' is Susskind's analysis of how society must adapt to the rapid developments in digital technology that he believes are only just beginning.
Having got the top first in his year at Oxford University, where he studied history and politics, Susskind converted to law and completed his pupillage at Littleton Chambers in 2015. During a year as a research fellow at Harvard's Kerman Klein Center for Internet and Society, he bashed out the majority of his debut book, which is a must-read for any law student interested in technology.
I caught up with Susskind over a bottle of wine on Friday evening. Watch our chat below.
Future Politics: Living Together in a World Transformed by Tech, by Jamie Susskind, is available on Amazon.
You can also listen to the interview on SoundCloud and on iTunes.