She's closing in on a quarter of a million views on YouTube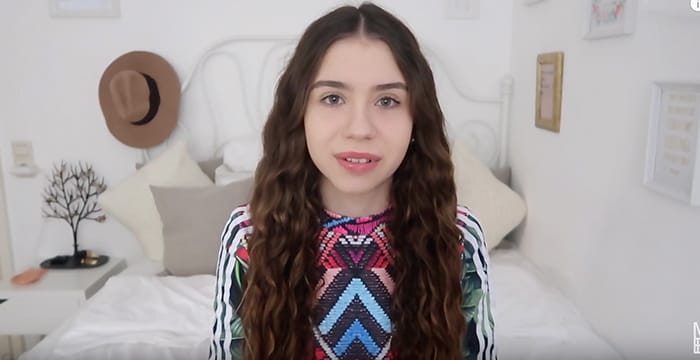 University of Cambridge's Elena Handtrack is the latest vlogger to offer viewers a glimpse into the life of a busy law student.
Prior to joining Cambridge, Handtrack relocated from her native Germany to a boarding school in Hong Kong, and initially started vlogging in a bid to help guide and inform other future boarding school-goers. "I wanted to share what my dorm room at boarding school looked like because this was something I had wanted to know before going," the vlogger tells Legal Cheek.
Now in her first year at the elite university, Handtrack's Youtube channel, which boasts over 3,700 subscribers and nearly 240,000 total views, has developed beyond boarding school pointers, and now offers a unique into her hectic legal life.

In her latest video (embedded below), featuring a Q&A between Handtrack and her classmates, she reveals that law students are expected to put in around 40 hours a week of independent study. This on top of the 13 hours spent each week in lectures and seminars.
Comparing her law degree to a "full-time job", Handtrack stresses the importance of good time management. In one video we learn that she begins every her day at 5am, splashes her face with cleansing water, has a quick scan of the New York Times, and squeezes in a quick study-sesh before heading off for breakfast and lectures.
In another video offering, the Cambridge undergrad explains how she manages her hectic schedule using Apple calendars and organised to-do lists. Having both, she says, allows her to track habits: "Did you go to bed at the time you wanted to? Did you get up when you were supposed to? Did you finish all the to-dos on your to-do list?".
Viewers also learn that Handtrack once turned down an offer to study at Princeton. Despite receiving an offer from Ivy League university, the inability to study law at undergraduate level, greater tuition fees and dorm bathrooms shared between 20-30 people, saw Handtrack eventually select Cambridge.
Looking ahead, the vlogger tells Legal Cheek:
"I hope that I will keep my amazingly supportive audience and that they continue to find my videos helpful, entertaining or inspiring."
Comments on this article are now closed.