New session on clinical legal education to also feature universities Swansea and Northumbria, and leading apprenticeships provider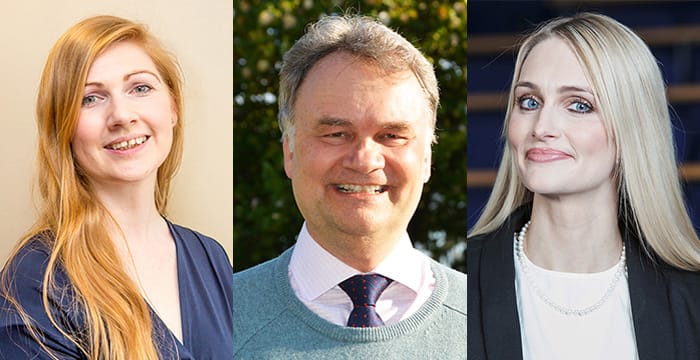 A trio of legal education figures from non-Russell Group universities will speak at the biggest law training gathering of the year.
Laura Pinkney, head of Nottingham Law School's Legal Advice Centre, one of the UK's first fully-fledged teaching law firms, will kick off the headline afternoon session on clinical legal education at The Future of Legal Education and Training Conference 2019.
The student-staffed centre, which is part of Nottingham Trent University (NTU), plays an integral role in the university's approach to teaching; offering its aspiring lawyers exposure to real-life cases under the supervision of qualified solicitors. It received accredited Alternative Business Structure (ABS) status in 2015.
Pinkney, an NTU alumna and former Cartwright King Solicitors partner with over 15 years' experience in private practice, will deliver a talk focusing on the centre's work, which recently announced it had recouped over £3 million in benefits and compensation for its clients in just five years.
Chairing the discussion will be Swansea University's Professor Richard Owen, who leads the university's student-run Law Clinic and delivers its dedicated undergraduate module on clinical legal education. Owen, a former solicitor, will discuss the benefits of acquiring experiential learning experience during the degree and the key skills LLB'ers learn from engaging with a university law clinic while boosting their job prospects.

Pinkney and Owen will be joined by Northumbria University academic Victoria Roper at the Conference — which takes place on Wednesday 22 May at Kings Place, London.
Roper, an experienced lecturer, researcher, and former corporate solicitor at national outfit Ward Hadaway, supervises student volunteers at Northumbria Law School's Student Law Office (SLO). She co-founded an acclaimed blog detailing life as a student embarking on a clinical legal education course, and will shed light on Northumbria's 'M Law' undergraduate and master's course, which combines practical legal training at the SLO with legal education to enhance students' understanding of the law.
Appearing alongside the trio will be an expert from a leading law firm specialising in legal apprenticeships who will be announced early next month.
Other sessions at this year's Future of Legal Education and Training Conference — which is supported by lead sponsors BPP University Law School and The University of Law — will focus on entrepreneurship, cross-disciplinary skills and the coming together in particular of law and computer science and mental health, wellbeing and resilience. These will sit around a centrepiece debate on the practical effects of the new Solicitors Qualifying Exam (SQE) featuring Solicitors Regulation Authority education and training chief Julie Brannan.
Nottingham Law School will be exhibiting as one of the silver sponsors during the day-long Conference, alongside our other silver sponsor LexisNexis.
First release tickets for the Future of Legal Education and Training Conference 2019 can be purchased here.
Highlights from last year's Future of Legal Education and Training Conference