Hale & Co take show on the road with three Welsh gigs in July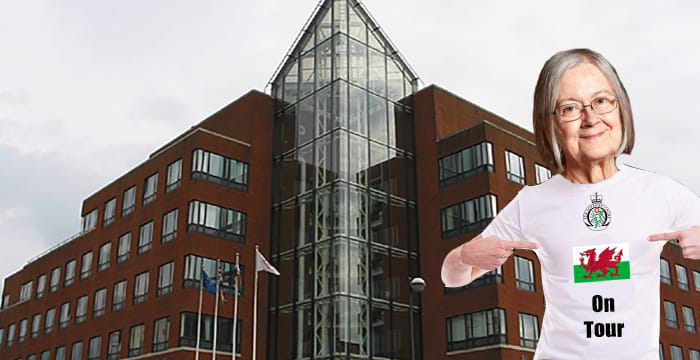 The Supreme Court will complete its tour of the UK with a visit to Cardiff this July. The country's top court will hear three cases in the Welsh capital between 22 and 25 July 2019.
Lady Hale and Lord Lloyd-Jones took to YouTube this morning to announce the move in English and Welsh.
Supreme Court president Hale said: "As we celebrate St. David's Day today, I am delighted to announce that the Supreme Court will sit in Cardiff this summer. This means that we will have sat in all four parts of the United Kingdom", following trips to Belfast and Edinburgh in recent years.
Legal Cheek is regrettably unable to report Lloyd-Jones's Welsh language remarks, but they sounded lovely.
The court will take over the Welsh Assembly while local lawmakers are on recess. The Ty Hywel building (pictured top) where the justices will sit is named for a 10th century Welsh king, Hywel the Good, who reputedly codified the laws of Wales.
These days, English law largely rules in the principality, unlike Scotland and Northern Ireland which have formally separate legal systems and get representatives on the Supreme Court. But the body of Wales-specific law has increased since the Welsh Assembly was set up in 1998, and Lord Lloyd-Jones became the first Welsh justice on the top court in 2017.
Hale said that the justices "will hear three very interesting cases" while in Cardiff. Local residents can experience the giddy thrills of a wind turbine planning dispute, damages following solicitors' negligence or some tricky issues of corporate fraud liability.
Hale & Co went to Northern Ireland last year to hear the "gay cake" religious freedom case, having played three gigs in Edinburgh in the summer of 2017.