The Secret Barrister once used the words 'squirrel sex' to justify a poor exam result during a pupillage interview
Anonymous super-blogger drops biggest hint to true identity so far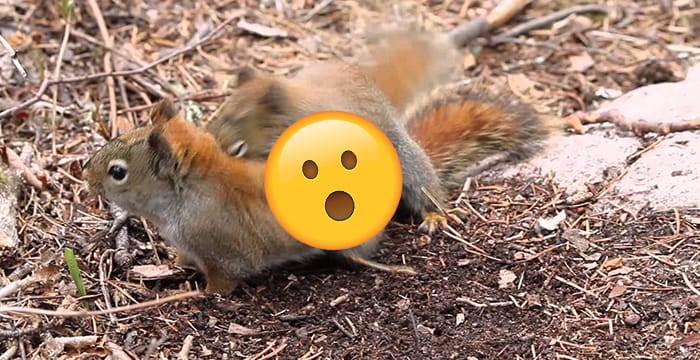 As lawyers took to Twitter over the weekend to share their own amusing pupillage interview stories, blogging heavyweight The Secret Barrier (SB) couldn't resist recounting his own tale of woe and, in the process, dropping perhaps what is one of the biggest clues as to their true identity so far.
In recognition that pupillage interview season was now upon us, Red Lion Chambers Joanna Hardy encouraged her colleagues to share their amusing anecdotes in a bid "to cheer everyone up" during what "can be a stressful, miserable time."
It's pupillage interview season and that can be a stressful, miserable time.

To cheer everyone up, and remind us we are all human, what's the funniest thing you ever did in a pupillage interview?

— Joanna Hardy (@Joanna__Hardy) March 10, 2019
Unable to resist, barrister and published author SB revealed they once tried to justify a particularly disappointing exam result with "an explanation that included the words 'squirrel sex'". Suffice to say, SB's reason (which, let's face it, raises more questions than it does answers) didn't go down too well with the panel.
I tried to justify a particularly low exam result with an explanation that included the words "squirrel sex". The interview ended with one of the panel shaking my hand and wishing me luck with "whatever you decide to do". https://t.co/80gHX3BAOE

— The Secret Barrister (@BarristerSecret) March 10, 2019
The nutty anecdote led many on social media to claim he (or she) was playing a dangerous game and risked being unmasked by those who were present during what would have surely been a memorable interview.
James Chalmers, a regius professor of law at Glasgow University, wrote: "There is surely no way that the interviewers do not remember *exactly* who you were", while television producer, Duncan Hess, commented: "Well, if that doesn't blow yer cover, nothing will. #SquirrelSex". Responding, SB said: "I'm banking on it being long enough ago for them to have forgotten."

Others, however, seemed more pre-occupied with SB's squirrel-based explanation:
My mind is racing to try and fathom how those words connected with a poor result. I fear my sleep will be affected

— Laurence Cooper (@laurencecooper) March 10, 2019
I genuinely need the details behind this.

— Devon Rex UK (@DevonRexUK1) March 10, 2019
While their identity still remains secret for now, this isn't the first time the super-blogger has dropped clues as to who they really are. Last summer, SB was interviewed by Financial Times for its popular 'Lunch with the FT series' in a piece that revealed SB was "somewhere between 30 and 40", had attended a comprehensive school and was a non-Oxbridge law grad.