Government announces measures to prevent victims being silenced by using NDAs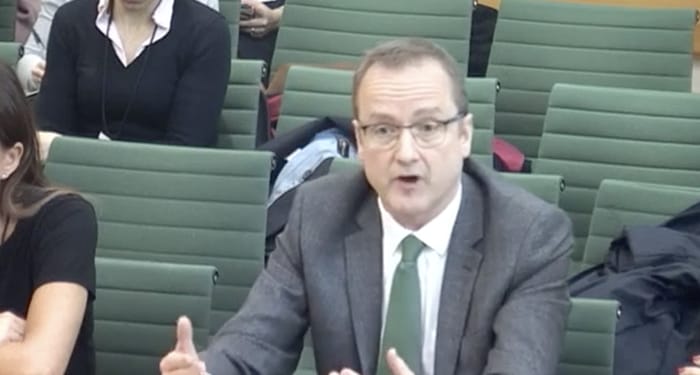 Non-disclosure clauses that deliberately attempt to "improperly stifle the revealing of misconduct" or "inhibit or shape the way someone engages" with the criminal process, even indirectly, are "probably criminal, and probably in breach of professional rules of professional misconduct", argues Richard Moorhead, professor of law and ethics at University College, London.
Speaking during a session of the Women and Equalities Committee (WEC) today, Moorhead's evidence formed part of the committee's inquiry into the use of non-disclosure agreements (NDAs) in discrimination cases.
Moorhead, who was one of a number of witnesses, also criticised lawyers' tendency to prioritise their client's interests over the public interest in the administration of justice and the protection of the rule of law. He said that the balance between those obligations was "a little bit out of kilter" among lawyers in practice.
Moorhead took the opportunity too to admonish the Law Society for its "rather weak" guidance on the use of NDAs labelling Chancery Lane "cheerleaders of a certain view" which was, he argued, "to their longer term detriment".

The session comes in the same week that the Business Minister, Kelly Tolhurst, announced new measures to "put an end to the unethical use" of NDAs. They include clarifying that, legally-speaking, NDAs cannot prevent someone from speaking to the police to report a crime and ensuring that an individual is specifically told about their rights in relation to confidentiality before signing. The aim, according to a statement is that "a person is in full possession of all the relevant facts; this will help to prevent employees from being duped into signing gagging clauses which they were unaware of."
Tolhurst said: "Many businesses use non-disclosure agreements and other confidentiality agreements for legitimate business reasons, such as to protect confidential information. What is completely unacceptable is the misuse of these agreements to silence victims, and there is increasing evidence that this is becoming more widespread. Our new proposals will help to tackle this problem by making it clear in law that victims cannot be prevented from speaking to the police or reporting a crime and clarifying their rights."