Only five weeks to go until day-long event at Kings Place London on 22 May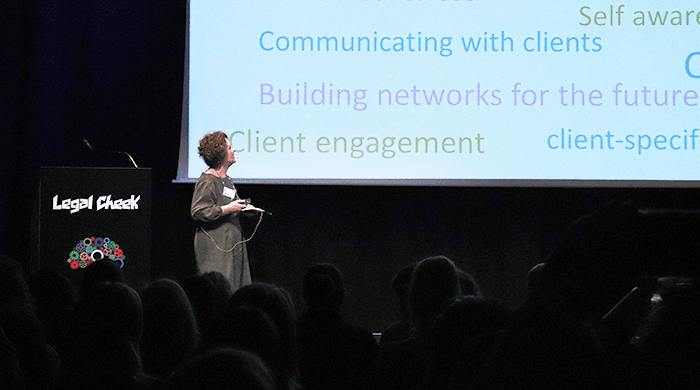 First release tickets for Legal Cheek's Future of Legal Education and Training Conference 2019 close at midnight tonight (Wednesday 17 April) — just five weeks before the biggest law training gathering of the year.
Registered delegates at the day-long Conference, which takes place on Wednesday 22 May at Kings Place, the canal-side venue in Kings Cross, London, include graduate recruitment and development teams from over 60 leading law firms and chambers, and nearly 30 law schools, alongside in-house teams, regulators and legal tech companies.
It will be double the size of the sold-out 2018 Conference and hosted across Kings Place's 400-person capacity Hall One, Gallery mezzanine space and St Pancras Room. It begins with breakfast provided by award-winning caterers Green & Fortune. A series of TED-style talks about embedding entrepreneurship into legal education will follow, delivered by three inspiring former lawyers turned entrepreneurs. An interactive session on cross-disciplinary skills, featuring innovation thought leaders from Clifford Chance, Freshfields, Norton Rose Fulbright and more, completes the morning.

After lunch — also catered by Green & Fortune — the Conference splits into two streams: the Solicitors Qualifying Examination (SQE) session featuring Solicitors Regulation Authority training chief and super-exam architect Julie Brannan and the future of bar training debate. Speakers will deliver a series of short discussion points after which there will be questions and discussion from the audience.
Following a mid-afternoon break, there will be further sessions (new for this year's Conference) on clinical legal education and mental health, wellbeing and resilience, before the two streams reunite for a keynote address from a leading legal figure.
More information about the Conference — which is supported by lead sponsors BPP University Law School and The University of Law, and further supported by LexisNexis, Nottingham Law School, Cornerstone Barristers and Hardwicke — can be found here.
Reserve your place at the first release rate until midnight on Wednesday 17 April. General release tickets at full price will be available from 18 April. Payment via invoice is available.
Students interested in attending (we do not charge students for attending our events) should contact us about becoming part of Legal Cheek's campus ambassador programme.
Highlights from last year's Future of Legal Education and Training Conference