Magic circle embrace of MoneyLaw set to have far-reaching effects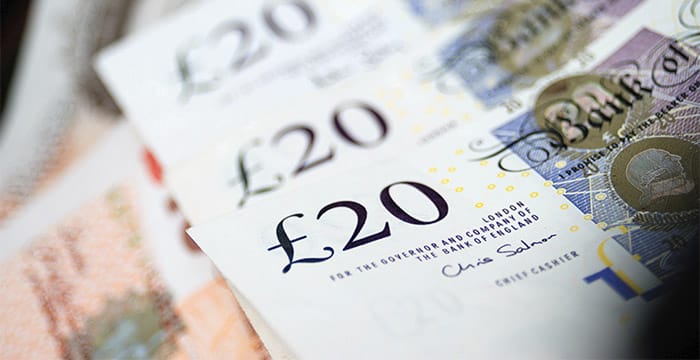 "This is a new salary war," wrote the first commenter on Legal Cheek's exclusive story last week revealing that Freshfields had increased its newly qualified solicitor (NQ) salary by a chunky 18% to £100,000.
They are dead right. Freshfields' move heaps pressure on the other four magic circle firms (Allen & Overy, Clifford Chance, Linklaters and Slaughter and May) to follow if they are to maintain their elite status among future lawyers. Expect movement and quickly.
Indeed, the quintet — whose collective nickname was coined by The Lawyer magazine in the 90s and has proved remarkably sticky — have done well to resist major NQ pay rises this long. Browse the NQ salary category of the Legal Cheek Firms Most List and there are 18 US firms' London offices which pay in excess of the 'MoneyLaw' minimum of £100k. These include not only outfits offering just a handful of UK training contracts, but giants like White & Case that hire 50 trainees annually in London.
The magic circle has been valiantly attempting to avoid fighting such firms on pure cold cash by offering work/life balance perks. Their most profitable member, Slaughter and May (where NQ pay currently stands at £83,000), has been most vocal about this, firing off press releases about sabbaticals and extra holiday being offered to its rookies. In a highly competitive trainee recruitment market, where the best future lawyers typically hold offers from several firms, that strategy is unlikely to be enough now that Freshfields has thrown its lot in with the MoneyLaw movement.
Once the magic circle hit £100k, the corporate finance boutiques like Travers Smith and Macfarlanes, which typically offer the strongest competition for hotshot students, will be forced to raise their NQ rates sharply too. The global megafirms will quickly follow, and then the firms below them, and so on.
What does this all mean for UK corporate law?
Firstly, paying like American firms will mean working more like American firms. US outfits are known for their lower number of junior lawyers per partner and associated reduced overhead costs. This means longer hours. London headquartered firms will have little choice but to move closer to this model if they are to maintain profitability in a market that has been broadly flat since the 2008 financial crisis. While there may only be marginal change now, firms could use the next recession as an opportunity for restructuring.

Secondly, mindful that ultra-hardworking US business culture doesn't fully translate culturally to the UK, British firms will be looking for ways to drive more efficiencies that temper the worst of the hours excesses. In practical terms that will mean MoneyLaw with added lawtech — an area this country is arguably ahead of the US on. Already we have been seeing the ground work, with all of the major law firms pouring investment into technology over recent years that is now starting to yield results.
The other limb of the efficiency drive will be more north-shoring. Soaring London house prices and commercial rents mean that it is much cheaper to employ people outside the capital. This leaves the money to pay more to those who remain. It's probably no coincidence that the magic circle firm with one of the most well developed regional presences — despite a few hiccups insiders say that Freshfields' Manchester office has been a big hit — has moved first to match the Americans on London NQ pay.
The final takeaway from the junior lawyer pay rises is that corporate law, like wider society, is seeing a growing gap financially between those at the top and everyone else. Associates in magic circle firms' London offices will earn more but there may well be fewer of them in the future. Meanwhile, with firms pressing hard for savings in other areas, it's hard to see pay for some of the new paralegal/legal technician roles enjoying the same levels of inflation. Unless some dramatic external event — such as a botched hard Brexit or the election of a Corbyn government — comes along to change this, the course seems fixed.
Students getting excited about MoneyLaw salaries should keep this in mind when making career decisions. Do they have the brains and the commitment to secure one of the ever more coveted trainee places in a top law firm? Do they bring something else desirable to the table, like a first degree in a STEM (science, technology, engineering and maths) subject, or fluency in a useful language? Do they have the sort of passion for business and finance that corporate law firms increasingly demand?
Or are they, if they're being really honest with themselves, just in it for the money and the status? Because if it's the latter, there's a growing risk that they end up with neither as a member of the expanding paralegal branch of the profession.