Fewer MPs have a background in law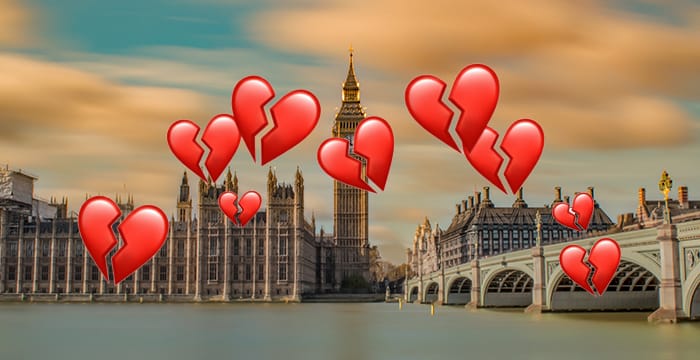 There is a long and logical tradition of kinship between lawyers and the legislature: the houses of parliament have on occasion been led by lawyers (David Lloyd George, Tony Blair) and are regularly topped up with lawyers: the current cohort of MPs from the general election in 2017 has an 11% lawyer intake, the second largest group after business (14%) outside politics. Those MPs are well known to us: Geoffrey Cox QC, Chuka Umunna, Dominic Grieve QC, Lucy Frazer QC, Keir Starmer QC, Helen Grant and so on and on.
But this percentage is down on the steady 15% lawyer-parliamentarians that has been the norm ever since the 1970s.
Last Autumn, at the height of the debates over the EU Withdrawal Bill, the attorney-general Geoffrey Cox QC talked about the "growing divergence" between the legal profession and politics, telling the media: "How can we expect that our politicians will have a constructive voice whispering of the fundamental importance of justice and its administration?"
This may have been a reflection in a drop in the number of barristers in parliament: the percentage of individuals from the bar has dropped from 10% (in 1979) to around 6% (in 2015); the percentage of solicitors has increased in the same period from 4.7% to 8.1%.
But may be he was onto something.
If you look at the UK's most recent party, the Brexit Party, launched in April 2019 with 29 MEPs sitting in Brussels following the European elections in May, there is only one lawyer among them: Andrew England Kerr, who runs a firm of solicitors in Birmingham.
There were a couple of former UKIP MEPs who studied law, David Coburn (Leeds University) and Margot Parker (De Montfort University), but they are no longer MEPs. The Brexit Party does have another lawyer in the Welsh Assembly, Mark Reckless, who was called to the bar in 2007, and subsequently spent some time at Herbert Smith, now Herbert Smith Freehills. (Reckless recently made headlines when he took on Lord Sumption, former Supreme Court justice, during the final Reith lecture for the top court's role in the Article 50 case.)
Perhaps this low representation of lawyers is no surprise given that two-thirds of the legal profession tends towards favouring remaining in the EU.
But up until the Brexit Party, the lawyer-politician thing was not that party-specific. Within the two major parties, the numbers from the legal profession are fairly even (though the Lib Dems do appear to be rather lawyer-heavy): In 2015, (so not our current parliament) figures show that of the Tories, 17% were from the legal profession, for Labour it was 12% (the Lib Dems 25%).
Perhaps the low numbers of lawyers among the Brexit Party candidacy signifies a new era of politics: fragmented, single-issue, polarised — and the end of the romance between law and politics.