This despite making up less than 1% of each year's graduating class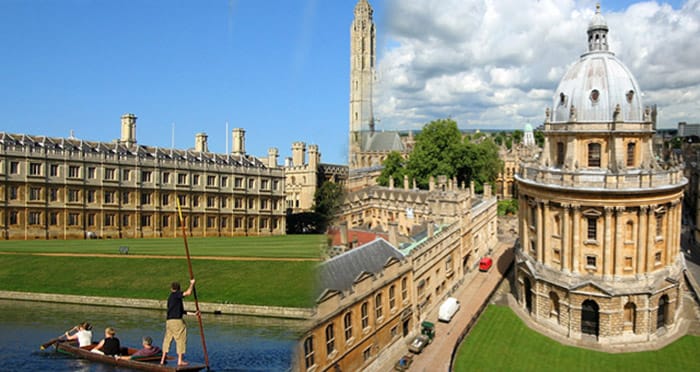 Nearly a third of magic circle rookies went to Oxbridge, new research has revealed.
The findings, based on interviews with 2,500 trainees over the past three years, show that 31% of trainee solicitors at the elite fivesome — Allen & Overy, Clifford Chance, Freshfields, Linklaters and Slaughter and May — completed an undergraduate degree at Oxford or Cambridge. This comes despite Oxbridge students making up less than 1% of each year's graduating class.
Russell Group grads, excluding Oxbridge, made up 47% of magic circle trainees, while 13% came from other UK institutions and 9% studied overseas.
The research, compiled by Chambers Student Guide, also highlights the superduo's dominance across the City's mega-paying US firms, with 24% of trainees boasting Oxbridge credentials. Fifty percent of US trainees attended a Russell Group uni, 17% studied at another UK institution, while 9% completed their undergrad degree overseas.
The new (and perhaps unsurprising) stats, come amid a mini-summer pay war which has seen all five magic circle players up junior lawyer pay packages to over £100,000. Despite hefty uplifts, US firms, however, continue to dominate pay proceedings, Legal Cheek's Firms Most List showing the likes of Akin Gump, Debevoise & Plimpton and Kirkland & Ellis, dishing out salaries northwards of £143,000 a year.
Elsewhere, the findings show that Oxford supplied the most trainee solicitors between 2016-2018 (7.9%), with Cambridge (7.5%) and Durham (6.2%) in second and third spot, respectively. Bristol placed fourth with 5.5%.
Commenting on the findings, Sal Francis Morton, senior research analyst at Chambers Student Guide, said:
"Law firms lock their gaze on graduates from these prestigious universities, knowing they don't have to look far for the brightest and most driven candidates. Since employability is a factor in a university's status and funding, this is a convenient relationship for both the firms and the universities, so it's hard to break."