£46,500 in year one, rising to £52,500 in year two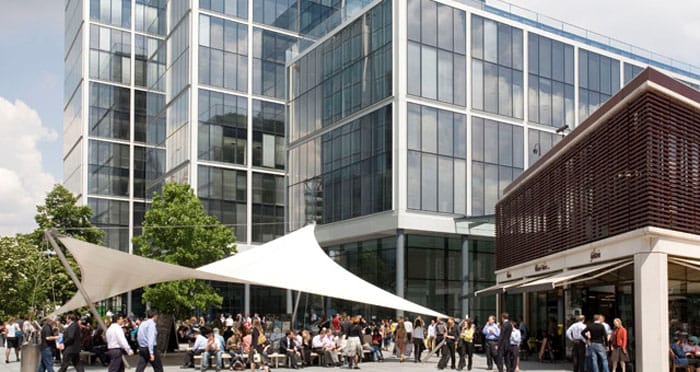 Allen & Overy (A&O) has upped the salaries of its trainee by as much as 5%, as the magic circle player confirmed 39 of its 44 newly-qualifying (NQ) lawyers were staying put.
The firm's first year rookies will now earn a salary of £46,500, up £1,500 or 3% from £45,000, while salaries in year two now sit at £52,500, up £2,500 or 5% from £50,000.
The move comes just days after fellow magic circle player Clifford Chance upped trainee pay to £48,000 and £54,000, respectively.
Magic circle trainee salary standings:
Firm
Trainee pay (Year 1)
Trainee pay (Year 2)
Clifford Chance
£48,000
£54,000
Linklaters
£47,000
£52,500
Allen & Overy
£46,500
£52,500
Freshfields
£45,000
£51,000
Slaughter and May
£45,000
£51,000
At the same time, A&O confirmed an autumn retention score of 89% (39 out of 44). The firm, which recruits roughly 90 trainees each year, received 43 applications and made 40 offers.
James Partridge, graduate recruitment partner at A&O, said:
"This is a great retention rate and reflects the quality of junior lawyers we have coming through the ranks and our commitment to training and retaining the very best legal talent. I'd like to congratulate all of our new qualifiers and look forward to watching their careers progress."
Legal Cheek's Firms Most List shows that A&O's NQs will start on a recently improved pay package of roughly £100,000, comprised of salary and a "sign-on bonus".
Yesterday, Freshfields posted an autumn retention score of 93%, confirming 38 of its 41 soon-to-be associates were staying put post-qualification. Clifford Chance confirmed last month it had retained 87% of its soon-to-be associations (41 out of 47), while Slaughter and May revealed a 93% result (37 out of 40). Linklaters posted a score of 91% (49 out of 54).