Barrister-to-be careers resource contains key facts and figures for over 50 sets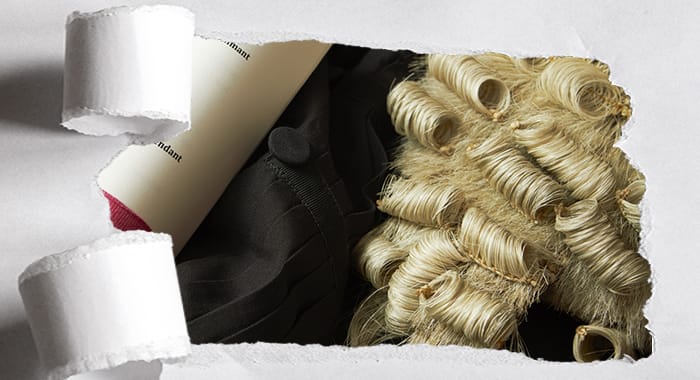 The authoritative student guide to life at the leading chambers across England and Wales has gone live with its 2020 edition.
The Legal Cheek Chambers Most List features over 50 sets, including all the magic circle, the other major commercial chambers, the human rights sets and the main regional powerhouses.
They can be benchmarked by factors including pupillage numbers; size of pupillage awards; junior/QC stats; gender diversity figures; and most Oxbridge-educated new tenants.
Continue to an individual chambers' profile to read 'The Legal Cheek View' analysis of what they're like as a place to work (featuring interesting titbits from our anonymous insiders), alongside an 'Insider Scorecard' with the grades (ranging from A* to D) they received in the Legal Cheek Junior Barrister Survey 2019-20.
The Scorecards, which rank different chambers across five categories, including training, quality of work and facilities, feed into our annual Awards ceremony. Next year's bash takes place at Sea Containers House on 26 March 2020.
The enhanced profiles have a 'What the junior barristers say' section charting a junior tenant's career journey and aims to provide prospective pupils with a snapshot of life in chambers. They are also a jumping off point to chambers' social media and graduate recruitment pages.
Check out the recently revamped Legal Cheek Key Deadlines Calendar, which contains all the major chambers' pupillage and mini-pupillage deadlines. Legal Cheek iPhone and Android app subscribers get key deadline notifications delivered straight to their phone.
One pupillage seeker explains why he uses the Chambers Most List:
Conor Courtney, LLM student at UCL
"My experience using Legal Cheek's Chambers Most List has been extremely helpful for looking at my career options. I've used it to weigh up different chambers to see which ones suit me best. I like how the system can facilitate searches under categories such as 'Most QCs' or 'Work/Life Balance', because that has helped to take away a lot of the guesswork for which pupillage I should apply for. It's an easy way to get a sense of a chambers' work atmosphere or culture, all on one page."
Other Legal Cheek law careers resources include the Firms Most List which went live last month with its 2020 edition, BPTC Most List, LPC Most List and GDL Most List.