You can bring a puppy to the polling station, but political party t-shirts are a no-no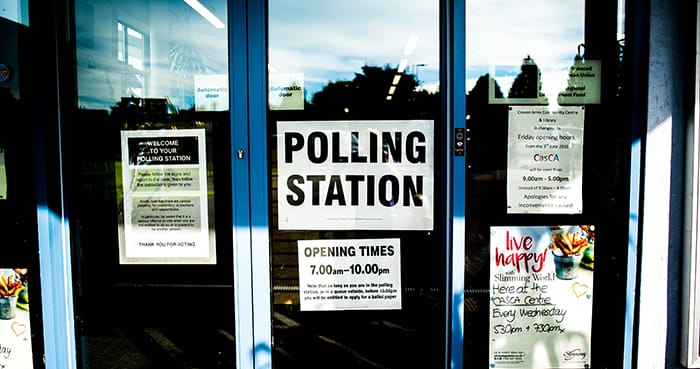 As the 12 December general election looms, Legal Cheek has compiled a top ten list of lesser-known election laws you should really know about. Is the media allowed to publish political opinions on polling day? Can you mark your ballot paper with a pencil? Are politically-orientated beer mats ok?
Find out the answers to these important election law questions below…
1. On the campaign trail: criticise the policy not the person
The general election has been announced, the starting gun has gone off for manifesto-publishing, canvassing and general finger-pointing. But, amidst all that, general mud-slinging is not allowed: it is actually illegal to make a false statement about the character of a candidate during an election period, and such a statement can be reported to the police. (And, as all media lawyers know, it could also be defamation.)
2. Keep out the judges
Neither judges nor government lawyers can stand as candidates, solicitors and barristers can. If you were tempted, you've missed it for this election though as the deadline has passed. But, who knows, there may be another election in the not too distant future.
3. Phone-a-friend?
Don't think you can put your best friend forward as a candidate as a joke because it won't work (and it may not be that funny). You can't nominate someone to be a candidate without their consent. It's the law.
4. Money, money, money
There are strict and complex rules around campaign funding. For political parties the total amount of spending will depend on how many seats they are contesting. Alarm bells were rung over various spending figures in the build up to the Brexit referendum. But, so far, the authorities have had limited success in imposing rules and fines. Darren Grimes, the man behind the youth organisation, BeLeave was found, on appeal, not to have broken rules. And though the Central London County Court recently agreed that Leave.EU had broken some rules, the national crime agency dropped any further action against Aaron Banks who set up Leave.EU.
5. Beer mats matter
Also on the subject of spending, "Vote Leave" beer mats put in Wetherspoon pubs may have broke company law rules because its chairman, Tim Martin, didn't get shareholder approval to spend the £90,000 it cost to produce and distribute the cheerful coasters. But pro-Brexit articles in Wetherspoon's in-house magazine, Wetherspoon News, did not break the law because the popular rag also featured interviews with Remainers. So any company wanting to spend money on one-sided political material should ask first.
6. Good sense vs nonsense
All print or online news reports, features and editorials are not subject to any particular electoral laws (except on polling day, more of that later). Amazingly, the law does not require them to be impartial, which is why newspapers can call on their readers to vote for particular parties (see: the Daily Mail earlier this week which ran the headline: 'Good Sense v Nonsense').
But there are different rules for broadcasters: they must comply with Ofcom guidance on impartiality. Fox News violated Ofcom rules at the time of the EU referendum when a broadcast of Your World with Neil Cavuto aired on Sky News at 9pm on 23 June included a five-minute news item on the EU referendum, describing the EU as: "The European super-state" and the BBC as "running an ad" for the Remain camp. What is amazing about this is that Fox News' defence to the breach was that it had been made for a US audience. So that makes it okay for a news item to be heavily biased?
7. Check your facts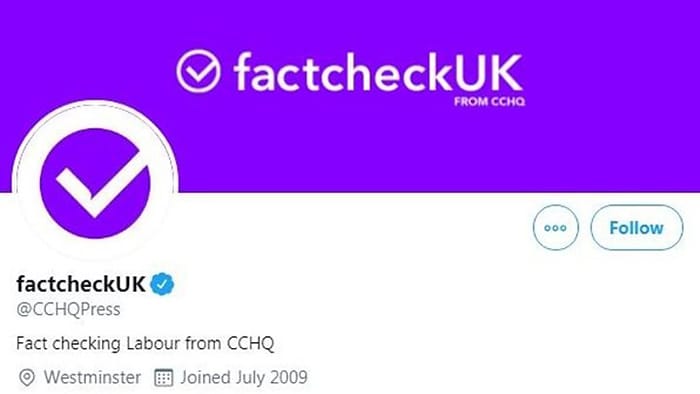 Last week, a furore broke out over the Tories' renaming of its headquarters' Twitter handle to 'factcheckUK'. The election watchdog was powerless to act because it does not regulate campaign information put out by parties (the idea is that voters are intelligent enough to interpret information themselves) and the handle was not in breach of its election rules. FYI: The Labour Party also has one called the 'The_InsiderUK'.
8. The big day
So enough about the campaigning. On the day, remember that you can bring a puppy or a child into the polling station but you can't wear a t-shirt with a visible slogan supporting one of the candidates or parties.
9. A matter of stationery
At the booth, there is nothing in law which states whether a pen or a pencil should be used to mark a ballot paper. It's six and two-threes: pens might smudge, pencils might be rubbed out. But don't sign your ballot paper as that identifies you (as a bit of a wally).
10. Media blackout
The big day is also a media blackout day. It is a criminal offence for TV, print and radio media to publish political opinions and exit polls before 10pm on polling day. There is also a specific offence if you say, falsely, that a candidate has withdrawn because you might mislead someone into not voting for that candidate. But, contrary to popular belief, candidates are not banned from continuing with their campaigning on polling day itself.
Last but not least, don't forget to register to vote. Today is the last day. The government reported that there are three million new voters registered in the past month.