Busy rush hour commutes, free breakfast, two mobile phones and getting to grips with time recording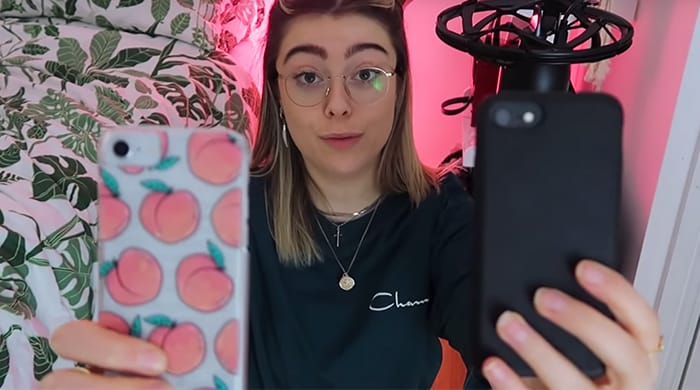 Legal YouTube star Eve Cornwell is back from her eight-week long "social media detox" and has dropped a vlog to update her subscribers on what trainee life is like two months into her magic circle training contract.
"It's been very fast-paced, very intense, a lot of things have happened," summarises Bristol law grad Cornwell in the ten-minute long clip (embedded below), 'What they don't tell you about becoming a lawyer', which was uploaded to the vlogger's YouTube channel yesterday.
Busy rush hour commutes, free breakfast, two mobile phones (one for work the other for play) and getting to grips with the "interesting" concept of time recording are just some of the key takeaways from Cornwell's very candid clip.
On the latter, she admits, "I didn't even know the extent to which this occurred when I was a law student", and a few weeks prior to starting her TC in September, "how much [time recording] would affect my life".
She continues to give viewers a brief explainer on the concept (which, of course, involves coffee) — "If I were spending time on a task but I [then wanted to] grab a coffee I would have to stop the timer, get a coffee, come back and start the timer again… You need to log exactly what you're doing at all times." Commercially-minded Cornwell is known for her commitment to all things coffee having launched her own brand, Millennial Coffee Club, in the summer.
Earlier this year fellow YouTube star and Irwin Mitchell solicitor Chrissie Wolfe released a short vlog about time recording, describing it as "the greatest culture shock of becoming a lawyer".
Spotlight back on Cornwell and the budding solicitor goes on to explain how she is adjusting to her first desk job. "I don't move around much anymore… I'm sitting in one seat for the whole day and the only walking I currently do is to the kitchen and back," she says. For coffee refills, we bet!
In what may come as a surprise to some of our readers, Cornwell comments on the "chill" vibe at elite City outfit Linklaters, the law firm at which she is completing her training. "I've realised legal environments are actually a lot more casual than you expect — obviously that differs from firm to firm — but they are, kind of, more laid back than you think. You don't have to be in full suit or formal business wear all of the time. Catch me with my business dress and my Air Force Nikes!" she quips.
A final observation the vlogger makes is not to "freak out about every single grade because no one will ever ask you your grades ever again".
Cornwell regularly keeps her fans updated on her legal exploits (including her first day at Links) through her popular YouTube channel which has amassed a dedicated following of 238,000 subscribers and over 16 million views.
On Tuesday she took to Instagram to explain her absence from vlogging and social media: "I've quickly realised that this job, as a trainee solicitor, expects a lot from you. it's not a 9-5 job, it's an *intense* lifestyle and profession," she wrote.