Top brass shine a light on workplace wellness and offer their tips this Mental Health Awareness Week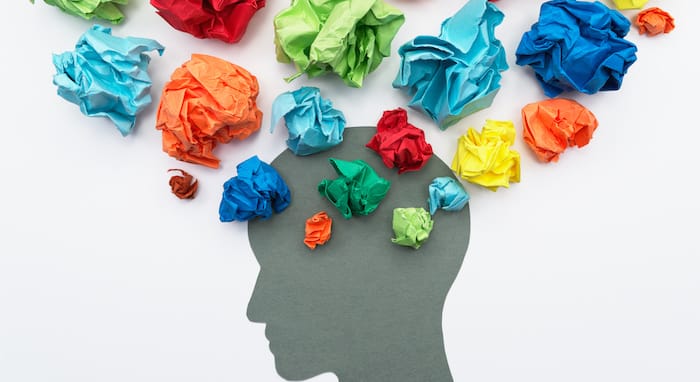 It's no secret that stress, anxiety and burnout are rife within the legal profession. This is particularly the case in corporate law where the hours are long, the work is high stakes and often involves juggling workloads with competing deadlines for demanding clients.
This week is Mental Health Awareness Week and the theme is anxiety. Earlier in the week LawCare encouraged the legal community to speak about their struggles with anxiety, having found over two-thirds of lawyers have experienced mental ill-health. Now we've spoken to law firm leaders on what more they think can be done to protect the wellbeing of their most vulnerable staff. Here's what they had to say.
Sally Davies, senior partner at Mayer Brown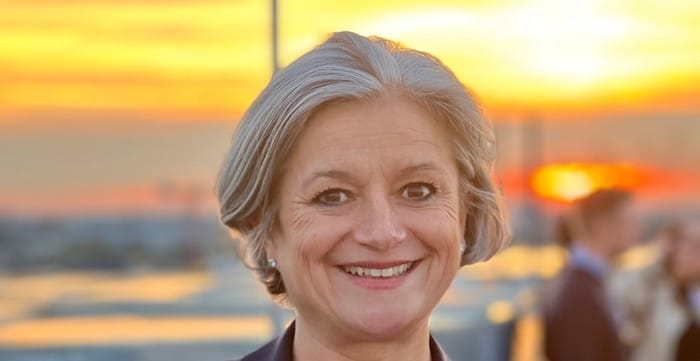 "Most law firms have work environments where there is a culture of high performance, high pressure and intense workloads, along with that generally comes self-imposed pressure and a fear of failure. Society has thankfully become more open in its discussions around mental health, wellbeing and particularly anxiety.

"I am glad this has become a key issue at work. Colleagues need to know it's ok to speak about challenges and mental health issues they may be facing. As a leader, I want colleagues to know that we care. Help is at hand for those who need support. A particular focus of mine is trying to create an environment to prevent some of those issues from ever arising. In the dark ages when I was a trainee, if I felt overwhelmed, out of my depth or anxious (I did at times), I didn't show it or talk about it. I 'cracked on' which is what everyone else did. I have now learnt that being open and showing vulnerability, as a leader is, in fact, a sign of strength. We are all human!

"Thankfully the legal sector has matured and with the help of mental health first aiders, in-house GPs, counsellors, mentoring and coaching systems and other support, I believe we are building an environment of trust and openness. It is vital we look out for each other. The sector is known for long hours. It is probably a sad reality that we spend more time with colleagues than with friends or family. Although, post-pandemic, a more flexible work environment has improved this.

"Small things matter, look people in the eye, take an interest in the people and, most importantly, listen. Show empathy, build trust and watch for signs of stress. Be prepared, when you ask the question, 'How are you today?' to react when the answer is: 'Actually, I am not feeling great'."
Adrian Cartwright, global senior partner at Clifford Chance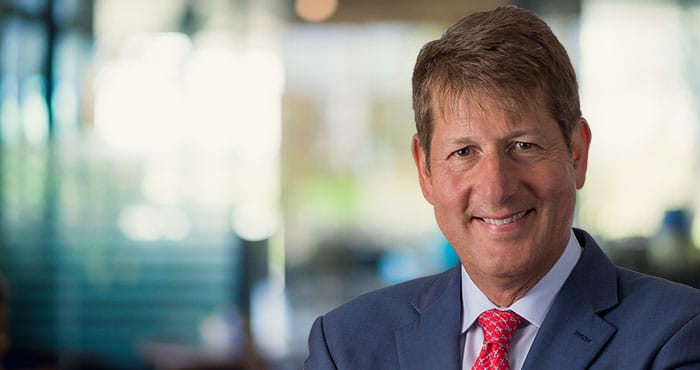 "When it comes to mental health and wellbeing, as an industry, we should strive to be more open. I'm not afraid of admitting that we don't have all the answers, and we remain serious about continuously listening and improving. We want to encourage honest conversations where people feel empowered to speak up, an open door culture, and be ever more transparent about the reality of a career in law. Being more open is one step towards a healthier work life, with strengthened connections, greater collaboration and more fun too!"
Deborah Finkler, managing partner at Slaughter and May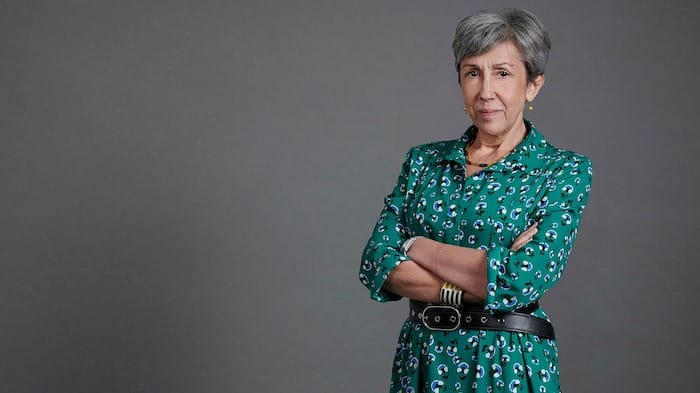 "It is vital that the sector continues to prioritise an open culture to talk about mental health and wellbeing, backed by practical support. Sharing stories of how people at all levels have coped with mental health is very powerful and reassuring, particularly for new colleagues. In our case, the firm focuses on creating a culture of openness around these issues as well as reviewing and introducing new benefits and support. The working practices code we launched last year is an example of an initiative to drive practical and behavioural change to support our trainees and associates after the challenging years of the pandemic.

"Partners and senior members of teams have a leadership role in day-to-day discussions, raising awareness, and around practical steps like work allocation and the piloting of new ways of working. We also have in place an internal network of mental health first aiders and listeners, as well as resources and benefits dedicated to giving our people the support they need both in and out of work. This, combined with engagement through Thrive, our employee network, and our Forums for both associate and business services colleagues are all important components of a holistic approach."
Penny Angell, UK managing partner at Hogan Lovells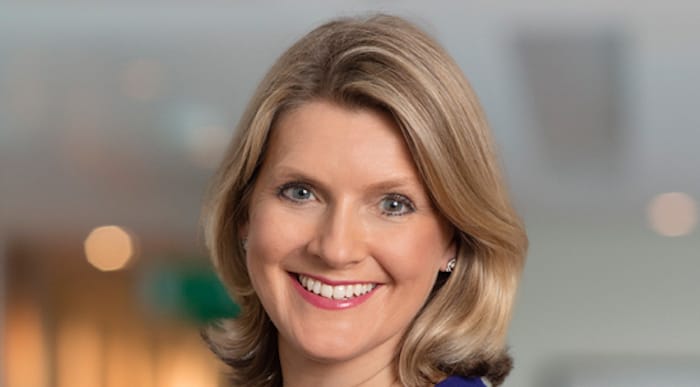 "Thanks to greater profile, awareness and understanding of mental health over the last few years, providing people with meaningful resources and tools to support their mental wellbeing has become business as usual for any successful law firm, including ours. We are currently celebrating Wellbeing month with various activities extending to support physical and financial wellbeing too, continuing to encourage in-person connection and collaboration. Everyone across the firm is able to access these, regardless of level or location. Ollie Ollerton (SAS: Who Dares Wins) shared his experiences of mental health and tips for managing personal wellbeing this week, in a highlight of our event programme."
Helen Burton, London managing partner at Ashurst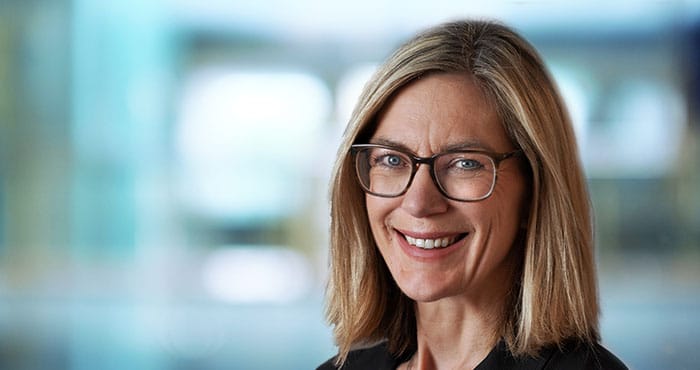 "The wider profession can help by not shying away from the topic of mental health and being honest about mental health struggles. The industry is moving forward, with charities like LawCare, but there is still a sense of taboo that we need to overcome. I suffered from stress and anxiety when I first became a partner — to the extent it was impacting my sleep and quality of life. I had counselling and learnt techniques (principally CBT) to help me manage this. I am still susceptible, but now I recognise the warning signs, usually an inability to sleep, and then work to take action quickly, either using the techniques I have learnt or even talking to a counsellor. Personally I know it's hard to share these stories but I also know they can be helpful to anybody struggling — it helped me to hear that some of the successful lawyers I admired had also struggled at times. While there is no quick fix, we must keep having an open dialogue to ensure that mental wellbeing remains a priority.

"We need to ensure lawyers coming through the ranks know that to build a sustainable career in the legal profession it is important to take care of both our physical and mental health — and we need to ensure that the tools are available to achieve that. We need to keep the conversation going to encourage a healthier industry going forward. It's also not good enough to just say it — we need to take actions, lead by example and ensure that our lawyers are taking time for themselves.

"This year's Mental Health Awareness Week theme is anxiety. If any colleagues, junior or senior, might be experiencing anxiety, then I want them to know that they aren't alone — your mental health should be a top priority. There are things that you can do to help manage anxiety — the key thing is to spot the triggers and take action promptly."
Alexandra Gower, partner and training principal at Osborne Clarke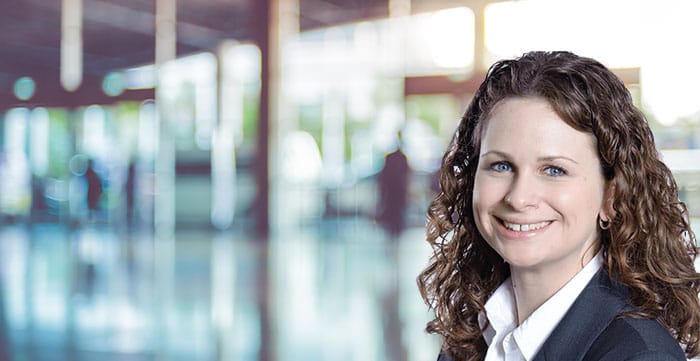 "Mentoring tops my priorities list, and we support those starting out in their careers with both senior and junior mentors. This is alongside service line supervisors, and from a pastoral care perspective, our Trainee and Apprenticeship Leadership Group Partners have oversight. Support networks, whether that's for apprentices or the recently launched Junior Women in Law network for example, are also helpful so juniors can swap stories and build connections with contacts at similar career stages both internally, with clients and across the sector. And ultimately an open-door culture is key. I think our firm is great at understanding people's situations, educating our senior lawyers on mental health and how to deal with it, demonstrating good behaviours and supporting our people to thrive."
Struggling with anxiety? Contact LawCare via its helpline or live chat