From making ablution in sinks to makeshift prayer rooms, Waqas Hussain, founder of the Muslim Employment Charter, tells us about his ambitions for the future law firm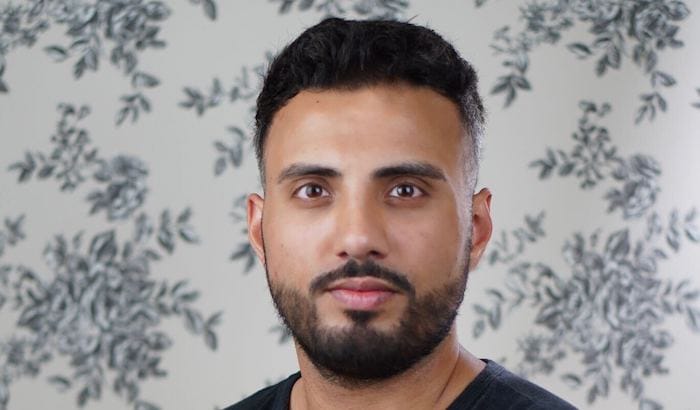 The call for diversity and inclusion within law firms, particularly among Muslim solicitors, is growing.
The latest data from the Solicitors Regulation Authority shows the percentage of Muslim solicitors has increased from 5% in 2019 to 6%, which aligns closely with the proportion of the UK population. Further, history was made when the Law Society installed Lubna Shuja as president, the first Muslim to hold the position.
One future trainee solicitor is on a mission to make law firms aware of the unique practices and boundaries that influence Muslim lawyers' day-to-day. Waqas Hussain, 32, a former international recruiter and future Bird & Bird trainee set up the Muslim Employment Charter with this in mind. He's already got a major international law firm onboard and tells us how the charter came about, his plans for the future, as well as his own experience navigating a legal career as a practising Muslim.
Could you tell me what the Muslim Employment Charter does in a nutshell?
Muslims have unique faith-based practices and boundaries that directly influence their working day. The Muslim Employment Charter (MEC) supports employers in meeting the common needs of Muslim professionals. By partnering with MEC, employers commit to implementing our three-part charter, addressing the workplace challenges frequently encountered by Muslim professionals. Our goal is to foster inclusive workplaces where Muslim professionals no longer have to compromise between their faith and their career.
So presumably, these are policies law firms have been slow to adopt — why do you think that is?
The level of accommodation varies across firms — inconsistency is a major issue. While some firms have policies in place for certain areas such as prayer facilities, they may lack an inclusive approach to social and networking events, often centered around alcohol. Overall, there is a significant knowledge gap among employers regarding the basic principles of Islam, resulting in a lack of understanding about the needs of their Muslim employees. As a result, individual employees often bear the responsibility of requesting faith-based workplace accommodations. However, many employees hesitate to make such requests due to the potentially awkward nature of the conversation, especially for introverted individuals or those who are new to the company. So a combination of a lack of understanding and the responsibility of the employee to make their needs known creates a recipe for disconnect and slow change.
What can law firms achieve by signing up?
Adopting MEC can bring numerous benefits to a law firm, including
an enhanced reputation, stronger client relationships, legal compliance, an empowered workforce, talent attraction and a contribution to social mobility.
How did you come up with the idea? And could you tell us a bit about your team?
I spent several years in international recruitment, where I encountered numerous Muslim professionals who were considering leaving the UK because they found it extremely challenging to advance in their careers without compromising their religious obligations or conforming to problematic norms. This resulted in UK employers losing many highly talented individuals.
This issue troubled me deeply, as it was a challenge I had personally experienced. In my search for solutions, I came across a similar charter for Muslim athletes called Nujum Sports. Inspired by this, I decided to create something similar specifically for Muslim professionals. To better understand the common workplace challenges they faced in relation to their faith, I conducted a survey that involved over 500 Muslim professionals.
After several months of research and collaboration, we developed the charter. Its three pillars address the most prevalent areas where inclusion for Muslim professionals falls short. These include establishing workplace prayer and ablution facilities, promoting inclusive social and networking events that aren't centred around alcohol, and fostering cultural understanding through tailored workshops and participation in Islamophobia Awareness Month.
Our team consists of remarkable individuals who are actively involved in law societies, DE&I committees, and hold positions as partners, law firm owners, and experts in Islamic jurisprudence. They include Shaheen Mamun, Sana Saddique, Salma Maqsood, Mariam Khan and Qays Sediqi.
What are your goals for the remainder of this year?
We have been actively reaching out to innovative and progressive law firms recently, focusing on garnering support and participation from as many employees as possible. Additionally, we are determined to raise awareness among Muslim professionals, ensuring that they do not suffer in silence and are aware that there is a solution available. As part of our efforts, expect exciting MEC events planned for this year!
You're a future trainee soon to join a large City law firm and a practising Muslim. Have you encountered any challenges along the way, and what advice would you give to students from a similar background?
My path to the law took a unique route. I initially studied business and marketing and worked in sales and recruitment, making me quite distinct from those who pursued a traditional legal career. However, I firmly believe that the issues surrounding faith inclusion are not limited to specific sectors. Many of us have encountered challenges at alcohol-centric social and networking events, finding ourselves making ablution in sinks or utilising makeshift prayer rooms. My simple advice is to stay true to your values and beliefs without apology, engage in dialogue and support initiatives like MEC. Together, we can create a win-win situation for both employers and employees.
You can find out more about the Muslim Employment Charter on its website.