Ahead of our student careers event in London on Tuesday, Phil Sanderson, co-chair of the global private equity transactions group at Ropes & Gray, gives his own take on commercial awareness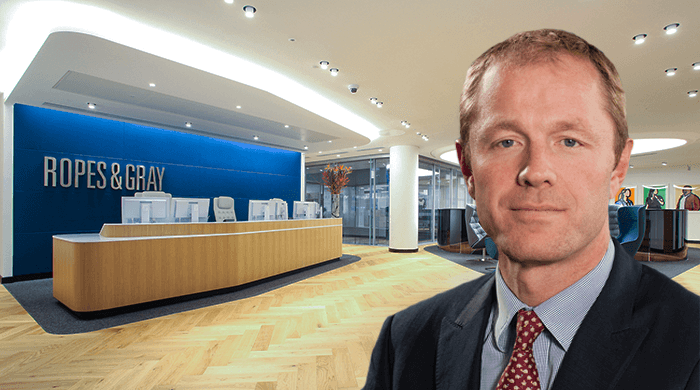 If you've got as far as the Legal Cheek Careers section, you've probably encountered the concept of 'commercial awareness' once or twice before. But what you think it means is probably wrong.
"There are two distinct ways of looking at commercial awareness," says private equity heavyweight Phil Sanderson. Most wannabe commercial lawyers have an understanding of the first sense: being alert to the business context you're operating in and trying to give the client solutions that work in the real world, rather than an academic legal answer. There's another perspective, though: how the law firm you're applying to join makes its money.
"Commercial awareness, in terms of how it's tested by law firms, is also about understanding that you are yourself a business," Sanderson says. "That may seem blindingly obvious but to a lot of people it really isn't, actually." Students and junior lawyers are particularly prone to forgetting that the output of a law firm is a means to an end — turning a profit — but even partners sometimes "obsess about the importance of being an amazing lawyer" to the exclusion of that bigger picture.
"We are just like people selling fruit on a market stall", Sanderson emphasises, despite being co-chair of a global private equity group. "We're not being judged just on the quality of our fruit or how many of those fruits we sell. We're being judged on how much you're able to sell them for and whether you're therefore making a profit".
In a previous interview, Sanderson took Legal Cheek through his career journey, from Nottingham High School to Ropes & Gray via Durham University and Travers Smith. It's a tale of impressive dedication and unshakeable focus — but even he wasn't all that commercially savvy at 21. So how do you ingest that vital vitamin C?
"The main way you learn it is by listening," Sanderson advises. "If you're trying to persuade somebody else of something — it could be to buy a car from you, or to vote for you as their MP — how often when you're in that sort of scenario would you just spend the whole time talking about yourself? Commercial awareness is all about understanding that you've got to spend 90% of the time listening to the other person rather than selling yourself. You listen to really understand their commercial position."
It's a lesson Sanderson himself is happy to admit he's learned the hard way. Partners have to go out and pitch for new business, and pitches that fail can often be put down to becoming "over-excited in the selling" rather than taking a close enough interest in the client.
It sounds, Legal Cheek suggests, as though being a good commercial lawyer demands bags of empathy? "Completely," the Ropes & Gray man agrees. "I think the best commercial lawyers have deep empathy". It can be hard for lawyers, he jokes, who are more often stereotyped as geeky or tough. But in fact, it's better to "focus on really building your empathy and understanding — then you'll succeed, without question".
Sanderson is gearing up to speak on a pretty tasty panel for 'Commercial Awareness Question Time' in London next week (Tuesday 19 November). Students attending may be surprised at his take on some of the big commercial awareness issues of the day — such as lawtech.
"Technology has been completely transformational since I started 28 years ago — and yet, if you look at the league tables for the best firms then and the best firms now, they're pretty much the same," Sanderson points out. He cautions students against becoming "tech zealots" — very few practising lawyers are genuinely across all aspects of lawtech.
One thing there's no escaping, for those keen to highlight their market smarts, is the B-word. "All the numbers coming from most businesses at the moment are below budget," he says. "If you imagine being a business [operating] in the UK and Europe at the moment, instead of doing lots of clever things to build your business and create growth, you're talking about Brexit." The continuing uncertainty is seeing companies delay investment decisions, as well as dampening consumer confidence.
For those lucky enough to have bagged a spot on the Question Time audience — already bunged to the rafters — Sanderson may also have some pearls of wisdom on what he calls "internationalisation". As a partner in the London office of a US firm, he's well placed to comment on the glut of global outfits trying to muscle in at the expense of domestic competitors. The growth of American megafirms in the City is a topic those on the training contract circuit are well advised to mug up on: while you can't become an expert on it overnight, it's handy to have some sort of view on the matter in your back pocket. Whether you say it's a good or a bad thing, Sanderson jokes, might depend if you're interviewing with a US firm or a British one — commercial awareness right there.
Phil Sanderson will be speaking alongside lawyers from Bryan Cave Leighton Paisner, Gowling WLG and Squire Patton Boggs, as well as a legal education expert from BARBRI, at our 'Commercial Awareness Question Time' event in London on Tuesday 19 November. This event is now fully booked, however you can still apply to be added to the waiting list.
About Legal Cheek Careers posts.