Mary Bonsor, founder and CEO of Flex Legal, discusses a new tool to help aspiring solicitors qualify under the SQE, ahead of her appearance at LegalEdCon 2022 on 12 May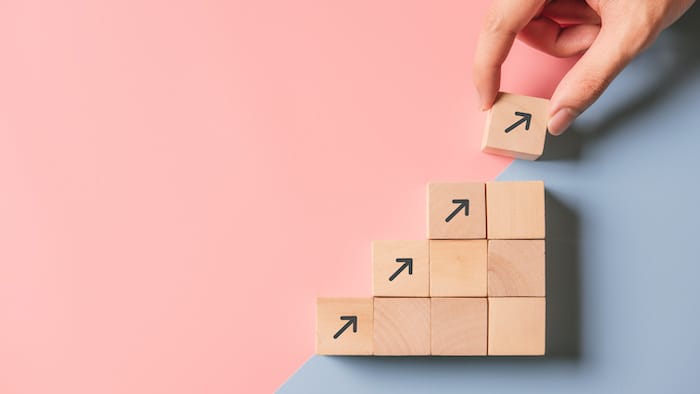 Mary Bonsor, founder and CEO of Flex Legal began her legal career working as a commercial property litigator at Winckworth Sherwood. The firm's London premises were located next to a law school and so whilst at work Bonsor would see students passing by her window. She tells me how she wanted to help these students progress on their legal journeys and it was this desire that sparked the idea to create Flex, the "Uber of law", Bonsor explains.
Flex is an online platform which connects paralegals and lawyers with law firms and in-house legal teams on a flexible basis, according to business needs. The team works with a variety of law firms, from magic circle to boutique firms. Bonsor explains that the workload in practice areas goes through peaks and troughs, with corporate, employment, real estate, commercial and litigation being the top five practice areas that benefit from the additional support that Flex can provide during busy periods.
The length of placements vary, Bonsor shares, noting that paralegals and lawyers can complete stints which last anywhere from one month, assisting on a short-term document review project, to twelve months working in the commercial team of a law firm on a fixed term contract.
"We have around 4,000 paralegals and lawyers on the books in total and around half of these are actively looking for work," says Bonsor. When it comes to placing those seeking work, Bonsor explains that her team considers a candidate's interests and balances this with their clients' needs and the opportunities on offer. Culture is also a key consideration. "We really get to know our clients so that we can find people who will fit their culture very well," adds Bonsor.
The Flex team consists of around 40 former lawyers and a tech team of 12. The company has also welcomed law students as part of its commercial development team, with the aim of helping students looking for training contracts to build their commercial awareness. "For me, the best part of it all is that we are really helping people", Bonsor tells me, explaining that Flex not only helps law students get training contracts but also helps lawyers, who may otherwise have left the profession, work flexibly in a way that suits their lifestyle. "This has been the passion and mission of the company."
Flex's business model is thriving, particularly in light of the recent introduction of the Solicitors Qualifying Exam (SQE) which is opening doors for aspiring solicitors by creating new routes to qualification through Qualifying Work Experience (QWE).
To qualify under the SQE, aspiring solicitors must complete QWE equivalent to two years' full-time work which can be completed in up to four organisations through various roles including working as a paralegal. This essentially allows aspiring solicitors to build their own training contract, and Flex's experience means that the company is well-placed to support students looking to qualify via this route.
Not only does Flex assist students and paralegals in finding placements which constitute QWE, but Flex has recently launched a tool, the 'Flex Legal Journal', to help those completing QWE track their progress. "We're doing more than just finding people placements", says Bonsor, "this tool is totally free and available to everyone."
The tool enables students to have a centralised digital record of the work they have completed and so they can easily manage their progress and log the competencies they developed during each placement in line with the requirements laid out by the Solicitors Regulation Authority (SRA). This is particularly useful for those completing a series of placements at different organisations.
The Flex Legal Journal already has over 2,350 users. From these users Flex has been able to gather key statistics to track which competencies trainees achieve easily and pinpoint those which may require further focus to reach. The data collected so far shows that trainees are highly successful at achieving competencies such as taking responsibility for personal learning and development, and reflecting on and learning from practice and learning from other people.

Bonsor highlights the advantages the tool offers law firms, allowing them to easily manage and monitor requests to supervise QWE. The supervisor will have a clear audit trail of what QWE the aspiring solicitor has completed. The tool is free of charge to use but Bonsor explains that for a fee, it can be tailored to a law firm's specific needs to ensure it is as beneficial as possible for the firm.
Reflecting on the opportunities the SQE is creating, Bonsor emphasises the positive impact the new route to qualification will have on the profession. She notes that the SQE is likely to lead to an increase in newly qualified (NQ) solicitors as well as an uptick in various roles, such as legal operations, legal analyst, and quasi-legal roles. Bonsor highlights that there are a variety of ways that lawyers are now able to practise, whether in private practice at a law firm, in-house, or through a company operating as an alternative business structure (ABS). "It's no bad thing to have more lawyers," she remarks. "You would hope this will improve access to justice and lower the cost of legal services which will provide better access to lawyers for consumers."
Mary Bonsor will be speaking at LegalEdCon 2022, Legal Cheek's annual future of legal education and training conference, which takes place in-person on Thursday 12 May at Kings Place, London. Final release tickets are available to purchase.
About Legal Cheek Careers posts.