AstraZeneca graduate solicitor apprentice talks SQE1&2, balancing work and study and revision tips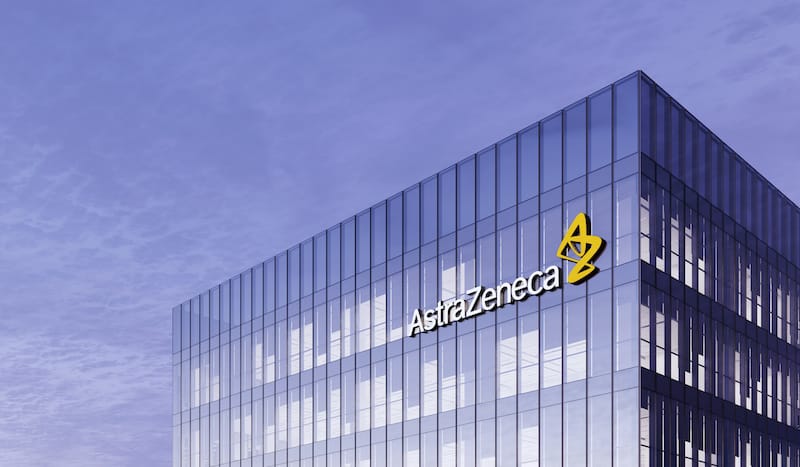 Starting off our conversation, I asked Emily Ross, a graduate solicitor apprentice at AstraZeneca, about her day-to-day. "It's hugely varied and every day is very different. But saying that, my role within the company is to help mitigate legal risk. I work for the marketing company – we market, in the UK, the pharmaceutical products that come from the pipeline. So, I undertake a lot of contract review of digital campaigns, market access agreements and marketing strategies, for instance," she explains.
Emily tells me that she also works quite closely on NHS partnerships, and in particular, the collaborative and joint workings that AstraZeneca partners with the NHS on. "Although I can't speak about ongoing litigation, of course, I play an active role in facilitating meetings with external counsel and help to review witness statements", she says.
The Manchester Uni law and politics grad started her graduate solicitor apprenticeship in September 2021 and is due to complete it in February 2024. She's on a 30-month programme, working four days a week at AstraZeneca, with one day allocated as a 'study day'. "On that day, I attend lectures at BPP, and so, as part of my graduate solicitor apprenticeship, I gain a Level 7 qualification (the equivalent of a Master's degree), with SQE1&2 prep also integrated into my BPP course", she explains.
It's fair to say that it's been a busy few months for Emily, given that she sat the SQE1&2 in July and October this year. I was curious to know what her three biggest challenges were when it came to studying and preparing for the SQE1 assessments. "Firstly, juggling work and study was a big one. I love to give 100% to my work, so I found it quite challenging to completely detach on that one study day and not get distracted by emails coming through or what was going on at work", she notes.
Secondly, Emily points out the content-heavy nature of the exam. It's understandably quite a jump to go from the undergraduate learning experience of writing long-form essays to preparing for multiple choice questions (MCQs) which test a vast amount of content. "My third challenge, very genuinely, was trying not to burn out. In my case, I'd just moved to London, had lots of friends here, a very busy job and the SQE demands a lot. So, managing my social, work and study life was certainly a challenge", Emily explains.
We then chatted a bit about Emily's assessment experience, and whether there was anything that caught her off-guard. After all, we've all been in that position of having prepared meticulously for an exam, and something going wrong at just the wrong moment. "With the SQE1, I would say that the BPP preparation helped me massively and put me in a very good place to sit the exam. Nonetheless, there were still a few surprising questions in there which you couldn't have foreseen from the specification, as it's quite broad in scope. Some of the questions were also extremely long — so when you come across that, try not to get flustered and remind yourself that all you have to do is read it thoroughly", Emily advises.
As for the SQE2, Emily explains that there's two components to the exams, oral and written, and her views on them are starkly different. The oral aspect tests interview and advocacy skills and Emily said she had a good experience with these. "I quite enjoyed being able to showcase my flair, something which you don't get the opportunity to do with the MCQs on the SQE1 — that was quite rewarding. Moreover, having done numerous client interviews during my time at AstraZeneca, it was definitely the more relatable component; I didn't have any experience with advocacy", she details.
The written component of the SQE2 exam was not such a pleasant experience — Emily was part of the Chiswick cohort, which experienced major delays to the exam as the server went down. "We waited for about four hours, without access to revision notes. After being released on a one-hour lunch break, one floor of the centre, including myself, was allowed to sit the exam, starting after 2pm. I got back home at half-seven that evening, and had to set off early the next morning to get to my test centre for the next day", she recounts.
With her experience of the exam logistics being far from ideal, Emily points out that the exam content is also fairly challenging. Spread out over three days, each written assessment on the SQE2 has four different components — writing, research, drafting and case and matter analysis. "Overall, these are quite long, you're spending about 4 hours each day writing, and that's labour-intensive", she points out.
Offering her tips on bridging the gap between the very different formats of the SQE1&2, Emily points out that fundamentally, you need to carry forward what you've learnt on the Functioning Legal Knowledge components (FLK 1&2) tested on the SQE1. What you need to build up, however, is learning how to apply that knowledge on a skills basis — Emily says that the reigning mantra to master this is "practise, practise, practise". "I found myself (really uncomfortably!) recording myself speaking, and asking colleagues at work to pretend to be clients to practise the exercises in the past papers", she tells me.
I also asked Emily about how she tackled particular topics that she struggled with — given the breadth of knowledge covered in the FLK 1&2, there's bound to be subjects that you just can't seem to get your head around. She notes that working in a legal field for the past two years was very valuable, and she found topics that she doesn't encounter on daily basis, like property, land and trusts, to be particularly challenging. "On study days,  I tackled these early on in the day when my mind was fresh. My attention span is generally better in the morning, and it's quite nice to be able to say that by lunchtime, you've done the hard work for the day. I also reached out to BPP tutors and attended any extra study sessions that were running for my problem topics," she says.
Approaching the end of our chat, I asked Emily for her advice on how students should be revising in the weeks leading up to the exams. "For the SQE1, most of the hard work's already been done by the time you approach the exam — so what's important is to keep calm and go over the things that you don't know too well. You'll be surprised at how much your brain can hold and recall during  the exam, even if it's been a few weeks since you last revised that topic", she reassures. Having downtime for yourself, even if that's taking a morning off work using annual leave, is also incredibly helpful, Ross Emily.
"For SQE2, practise was the most important thing — with BPP, we sat a lot of mocks in the weeks leading up to the exams. The key on this exam is being confident in the skills tested. Even if, on the day, you blank on the law, having those skills down will help get your mark up", she advises. "In the days before the exams, when you're feeling tired, just remind yourself that it's the final stretch, and push through — you're so close!"
Emily Ross will be speaking at 'The SQE assessments: a deep dive — with BPP University Law School', a virtual student event taking place TODAY. Apply now to attend.
About Legal Cheek Careers posts.