BPP University Law School's Joint Head of Pro Bono Emma Blackstone speaks on some of the benefits of undertaking free legal work, ahead of her appearance at tomorrow's virtual event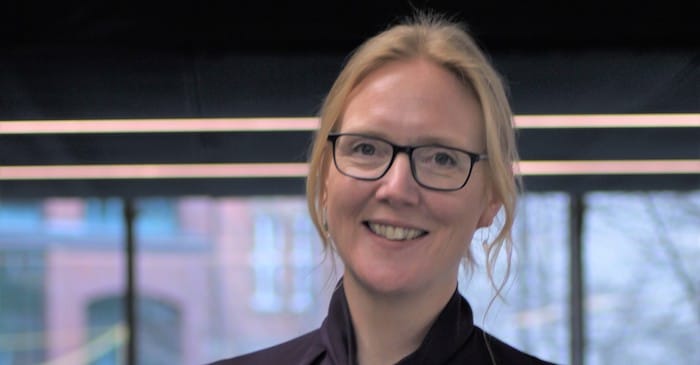 In this article, we speak to Emma Blackstone, Joint Head of Pro Bono at BPP University Law School, to find out the benefits for students of undertaking free legal work.
Blackstone co-runs the university's Pro Bono Centre and talks about some of its interesting projects, the skills student volunteers gain from taking part in such endeavours and how the SQE and changes to QWE "raise the profile" of pro bono work, more of which she'll discuss at tomorrow's event.
Could you tell us about the Pro Bono Centre at BPP and its mission? How did you continue to provide services in the wake of the pandemic?
The BPP Pro Bono Centre delivers pro bono and volunteering opportunities that make a difference to people in need of advice across the country, as well as supporting the personal and professional development of our students and learners.
The Pro Bono Centre has three key aims:
1. To deliver legal and other professional services that directly support individuals and communities who cannot access paid-for legal advice or education services,
2. To provide practical opportunities and experiences that ensure BPP students and learners possess the skills that are in demand,
3. To deliver programmes and facilitate pathways for individuals from diverse and/or lower socio-economic backgrounds to access professional careers.
The pandemic fundamentally changed the way in which BPP now delivers pro bono services, for the better. Within weeks of lockdown, our key services moved to online delivery. Service disruption was minimal and client demand, as well as volunteer engagement, soared. At the peak of the pandemic in 2021, BPP had nearly 3,000 students registered with the Pro Bono Centre, a 42.9% increase in volunteer engagement on the previous year.
That's impressive. Is there a pro bono project BPP is particularly proud to be involved in?
BPP is incredibly proud of the impact that our student and professional volunteers make across the country, year after year. It is impossible to single out a particular project, but what I am most proud of is the reach of what we do.
In the last academic year, 477 student volunteers supported our Legal Advice Clinics, which handled 2,302 client enquiries. Our public legal education project, Streetlaw, was supported by 239 student volunteers, who delivered 195 hours of public legal education to 4,700 members of the public, across the UK. These are just two of more than 20 projects delivered by the BPP Pro Bono Centre. In total, last year, our volunteers undertook more than 4,000 hours of pro bono work. That's something that makes me incredibly proud.
It's great to hear about their collective impact. What are some of the benefits to students undertaking pro bono work?
Pro bono helps students to develop the skills employers want. Our volunteers learn how to communicate effectively, how to manage a case or project, how to work as a team and to handle clients with professionalism. Working alongside practitioners, pro bono work also provides an opportunity for students to grow their professional network and gain a real insight into life in practice.
What I enjoy most in my role is seeing how much pro bono work increases a student's confidence. Year on year we see our volunteers thrive, as learners and as individuals, ready for their professional career.
And, of course, there is no better feeling than knowing you have helped someone through a difficult time in their life. Students get a real buzz from their pro bono work, from being able to give back and from being part of a service that truly supports its community.
Do you think the changes to QWE (students can now complete their legal training with up to four different organisations) will encourage more aspiring solicitors to undertake pro bono work?
I certainly think it raises the profile of pro bono work, particularly in a law school setting. We have always promoted pro bono work as an opportunity that puts our students closer to practice and the fact that experience in a pro bono advice service can constitute QWE supports that.
At BPP, there is further motivation as students who have undertaken pro bono work during their studies are now eligible to apply to join the team as a QWE trainee for a paid six-month placement with our Legal Advice Clinic.
Students should be mindful that not all pro bono work will constitute QWE. At BPP, we have mapped the Solicitors Regulation Authority (SRA) solicitor competencies to our pro bono projects so that students can clearly identify what will count and what won't.
Whether or not it is relied upon as QWE, a pro bono volunteer gains experience, new skills and demonstrates to employers that they used their time at law school to do more than pass exams. Pro bono experience can be an absolute game changer for a student's career and that's why all aspiring solicitors should want to get involved.
Could you briefly tell us about your background and your role at BPP?
I qualified in 2001 and was in practice in Leeds as a family solicitor for 13 years before joining BPP in 2012. I retain my practice certificate as a supervising solicitor in the Pro Bono Centre's Family Clinic. As joint head of pro bono at BPP, I co-lead the social impact work undertaken by students and learners across BPP, including initiatives that support social mobility and widen participation within the profession. As part of the Employability Service at BPP, the Pro Bono Centre works closely with our Careers service to support student development and provide work-based learning opportunities that enhance our students' CVs, build confidence and help our students stand out from the crowd.
What has been a career highlight for you so far?
There have been many highlights, from both my time in practice and in my current role. Most recently, I would say that winning the LawWorks and Attorney General Student Pro Bono Award for Best Contribution by a Law School in 2022 was a wonderful moment for myself and the team at BPP. Receiving the Award at the House of Commons was a real honour, particularly the recognition, at the highest level, of the quality and the impact of the work that we do in the BPP Pro Bono Centre.
Emma Blackstone will be speaking at 'QWE: the truth, the myths and the plan — with BPP and TLT', a virtual student event taking place tomorrow (Thursday 4 May). You can apply to attend the event, which is free, now.
About Legal Cheek Careers posts.