Ahead of their appearance at tomorrow's virtual student event, Legal Cheek Careers chats to Caroline Rayson and Laura Bains, SQE1 and SQE2 programme leads at BPP University Law School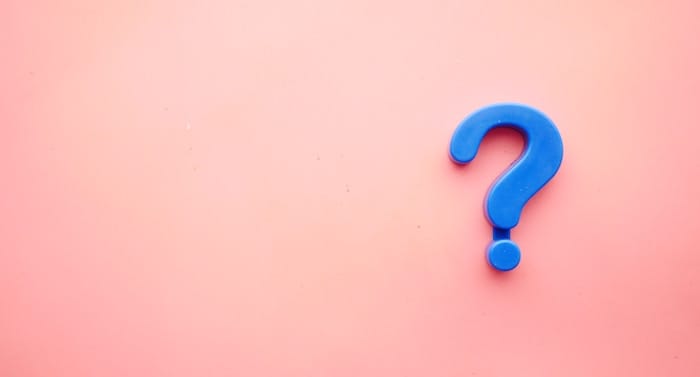 Many students are still unsure what the Solicitors Qualifying Exam (SQE) is — and perhaps more importantly — what it means for them on their journey to qualification.
With this in mind, and ahead of their appearance at tomorrow's virtual student event exploring just how difficult the new assessment regime is, Legal Cheek Careers spoke to Caroline Rayson and Laura Bains, SQE1 and SQE2 programme leads at BPP University Law School.
Legal Cheek Careers: Teaching for the SQE is now well underway at BPP. How has it gone so far?
Caroline Rayson: We find that students are generally engaging well with the new world and the new mode of assessments. Preparing the volume of material necessary for the SQE assessments is certainly a challenge but we have found that students who have embraced the materials, the teaching, and the revision support which BPP has offered have done well. All the time, we, like all other providers, are refining our approach as we develop our understanding of the centralised assessments.
LCC: You'll be speaking at our event tomorrow, 'The SQE assessments: how challenging are they?'. What are some of the challenges posed by the two-part exam?
CR: It is clear that both SQE 1 and 2 are challenging assessments. For SQE1, the key challenges are the sheer volume of information which students need to learn and the fact that the SQE1 centralised assessments consist solely of 360 multiple choice questions (MCQs). One of the key challenges of the two-part exam is that much of the legal knowledge which is required for SQE1 is also examinable in SQE2. This means that students need to retain the knowledge between the two different parts of the assessment. In our experience, this means that students choose to sit SQE2 as soon as they can after SQE1.
Laura Bains: Volume of preparation is also a challenge for SQE2. With 16 skills 'stations' spanning six different skills and five legal areas, there is an awful lot to prepare for SQE2. Alongside volume of work, there are three key challenges in my view. The first, as Caroline suggested, is the need to carry over much of their knowledge from SQE1 into SQE2 as legal knowledge accounts for 50% of the mark in SQE2. Another challenging aspect is that a number of the stations are time pressured, requiring a lot to be done in the time available. Finally, the standard of assessment is challenging as it assesses candidates to the standard of the 'day one solicitor'.
LCC: There have been five SQE assessments so far — what do the results show?
CR: The results certainly show that these assessments are challenging. For SQE1, for the first two sits, the national pass rate was 53%. We are pleased that our students have, overall, outperformed the national pass rate by a considerable margin, but it is clear that many students have not passed SQE1 and need ongoing support. Our view is that the low national pass rate vindicates BPP's approach of recommending students to undertake a taught course for each of SQE1 and SQE2 in order to give themselves the best possible chance of not only passing, but passing well.
LB: Similarly, SQE2 results clearly show this is a demanding assessment. The pass rates for SQE2 are higher nationally than for SQE1 mainly because students can only enrol for the SQE2 assessments once they have passed SQE1. Consequently, any cohort sitting SQE2, will tend to be stronger overall.
LCC: Could you tell us about your backgrounds and how you came to BPP?
CR: My background is as a corporate solicitor in the City. I trained with Ashurst and spent a number of years there post-qualification before moving to Osborne Clarke in London. I joined BPP about ten years ago, initially to teach on the Legal Practice Course (LPC) but, more recently to work on the SQE programmes.
LB: My most recent background prior to leading the SQE2 course was designing and developing teaching and learning content for BPP for legal skills. Prior to that I taught for many years, with a focus on legal skills teaching and before that I honed those legal skills for myself as a barrister.
LCC: How would you advise a student unsure of which SQE training provider to select and what makes BPP a great place to start one's career?
CR: A key factor when preparing yourself to sit the SQE centralised assessments is to give yourself the best possible chance of passing first time with a good grade. We believe that this will come from having gained a law degree (or a degree in another subject and passed a law conversion course) and then undertaking a taught course for the practice subjects which are examined in SQE1.
LB: Students should look around at the different options to consider what will suit them best. This requires them to understand what the SQE is like and they should spend time gaining such understanding. I really believe in the SQE preparation courses offered at BPP, but students should attend a virtual open day and see for themselves.
LCC: BPP runs a successful training programme for solicitor apprentices which incorporates the SQE. What are some of the advantages of doing a solicitor apprenticeship?
CR: The key advantage for apprentices is that their SQE fees (both for tuition and centralised assessments) are paid by their employer and that they receive a salary during the latter part of their training.
LB: Another advantage of a solicitor apprenticeship from an SQE2 perspective, is that when apprentices begin studying SQE2 they already have some idea of what the legal skills entail as they have encountered many of them in their workplace. Non-apprentice students could try to recreate this by gaining work experience if they can, such as paralegal work, vacation schemes or volunteering at BPP's Pro Bono centre.
LCC: What advice do you have for students aspiring to enter the solicitor profession?
CR: From the very start of your legal career, you should consciously think about building up your own personal network. As you undertake interviews and qualifying work experience and then develop your practice as a qualified solicitor, your relationship with any one of the people you interact with might help you to develop as a professional, secure a job or win a particular client.
LB: To keep confident in themselves and work hard.
Caroline Rayson and Laura Bains will be joined by other legal education experts from BPP University Law School at 'The SQE assessments: how challenging are they?', a virtual student event taking place tomorrow, on Thursday 30 March. You can still apply to attend the event, which is free, now.
About Legal Cheek Careers posts.