As US firms become an increasing presence in the UK market, ULaw tutor, criminal advocate and attorney-at-law (California), Matthew Nash highlights some of the advantages of the law school's new US Bar Preparation Course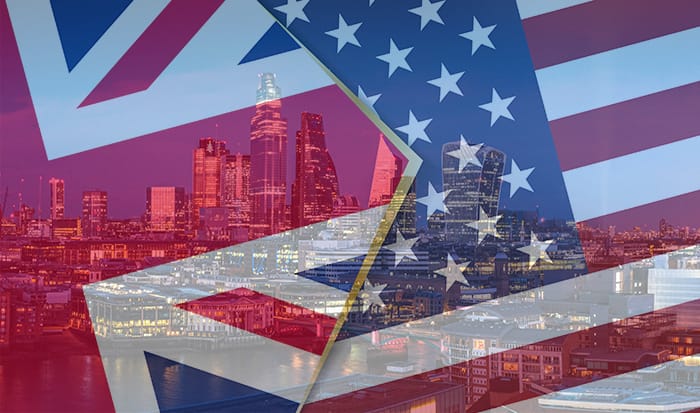 The University of Law's (ULaw) first US Bar Preparation Course starts in October and will combine its wealth of experience with that of US partner Themis, one of the largest bar exam preparation providers in the US.
The course is aimed at students who want to become dual-qualified, says Matthew Nash, academic tutor at ULaw, particularly those who have an interest in the US and international law. "Students with an LLB who are hoping to work for American law firms, Magic Circle firms and firms with a presence in the US can add another string to their bows by becoming qualified not only in England and Wales but also in a US state. This increases their reach because the US is the biggest legal market in the world."
As an increasing number of US firms establish a presence in the UK, this is one way for students to stay ahead of the competition. Nash explains that "in the upper echelons of the profession there are a lot of US firms moving in, often offering the best traineeships with the best money and having this extra qualification under one's belt is a good thing. US firms know exactly what it means to be a qualified US attorney and that carries a certain amount of prestige — whereas the term solicitor can be less immediately obvious". On another note, he points out that the course "gives students another view of the world, another way of seeing things and to be less parochial and a bit more international".

For those seeking training contracts with US firms the advantages of dual-qualification seem obvious, but Nash gives a surprising answer when asked what students should consider before joining the course. Students may think it's more difficult than it is, he explains, but it's actually more accessible than it might first appear. "Some students can be a bit daunted by the US Bar, especially if they see Suits or other media where people are cramming for the exams. But it's important to note that one of the reasons that the New York Bar allows English and Welsh students to sit the exam is because it is common law based. When I did the US Bar I was struck by how much is actually similar," he says.
"For example, tort law in the US is very similar to what we have in the UK. Students that have done an LLB recently will find there are not so many differences. Even land law, which in the US they call real property, uses phrases like fee simple absolute in possession which people who do UK land law will already understand. The areas where there are big differences, like constitutional law, are very interesting and the bits like real property are really just a review so it's not like learning everything from scratch."
It appears the similarities don't stop there, with the new SQE route in England and Wales mirroring some aspects of the US route to qualification. The New York and California Bar exams are pretty similar, he says. "They use a set of multiple-choice exams called the Multistate Bar Exam (MBE) which are similar to the SQE1." The training contract is where they start to differ, "in New York they only require six months of work within a law environment", instead of the two-year training contract that is common in the UK. "So, in some ways people find it easier to pass the New York Bar than the LPC route because they don't have to complete a two-year training contract."
The US legal profession is fused, so after qualification the contrast with its UK counterpart becomes more obvious. Nash says: "In the US there are no barristers, although there are specialist advocates." Instead, the split really is between the states. "Each state has its own bar, so theoretically if you want to work in every single state you would have to take the bar in each of the 50 states. What actually happens in practice though, is that you ask for pro hac vice, which allows you to join up with an attorney from another state and practice there."
The course being offered by ULaw gives students two options for US qualification: the New York Bar and the California Bar. This course is particularly designed for New York, he explains, "because New York is the biggest legal market in the states, and the most open to foreign students". The California Bar is the second biggest legal market in the US and of course is popular as it includes Silicon Valley. Unlike New York, the California Bar has the prerequisite that candidates are qualified in another jurisdiction. Nash says: "As long as you are a qualified solicitor in a common or civil law country you can do that in California but at the New York Bar you don't even have to be qualified as long as you have an LLB."
With a career spanning more than 20 years in criminal law, Nash is well-placed to tutor students at the start of their careers. Asked what brought him to his current role, he says: "I wanted to do something that was a bit different. Currently, I practice half the week and the other half I teach. It's good fun to meet people who are future lawyers and see what their interests are, it gives you a new lease of life." So, what advice would he offer people who want to become a criminal advocate? "One of the things that I think is extremely important is client care," he says. "Sometimes we as lawyers use legalese and scare clients by talking to them like we are talking to someone with a law degree. Really, we are interpreters: we know the law and we have to interpret what is actually going on to our clients. It is about finding the right level at which to engage with them. That way they can trust you and understand what is going on."
Matthew Nash will be speaking at 'An Introduction to the US Bar Preparation Course — with The University of Law', a virtual student event taking place tomorrow on Wednesday 14 September. Apply now.
About Legal Cheek Careers posts.