A panel of experts from Weil offer insights from the frontline and explain how they're helping clients respond to the global crisis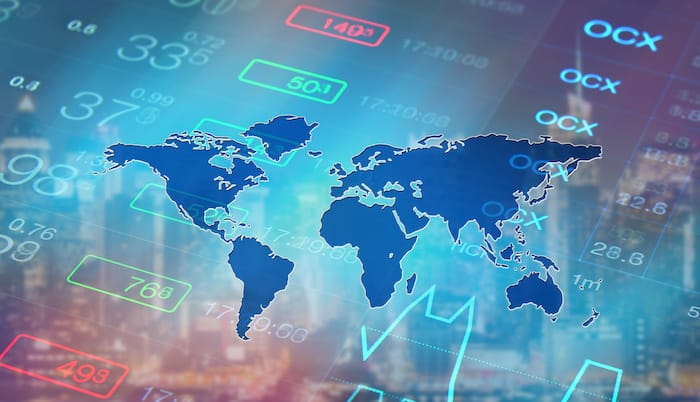 At Legal Cheek's latest virtual event, 'Restructuring and private equity during a global crisis — with Weil', a panel of experts from Weil, Gotshal & Manges' restructuring and private equity teams in London offered students an insight into their respective practice areas and how they are working with clients in response to the coronavirus crisis.
On the panel were: Gemma Sage, partner, business finance and restructuring; Matt Benson, partner, business finance and restructuring; James Harvey, partner, private equity; and Ellie Fialho, counsel, private equity.
The impact of COVID-19
The virtual audience had evidently taken the view that restructuring is going to be the defining feature of the post-COVID economy, with 59% of students casting their vote to that end in the event poll. Gemma Sage agreed: "I think it'll be the case. We haven't scratched the surface yet and it will be interesting to see the impact when the government funding will fall away. There will potentially be a lot of sectors that haven't been hit previously looking at restructuring for the first time."
Predictably, given the current public health crisis, those sectors where restructuring will be more likely will be where revenue depletion has resulted from social distancing or the impact of lockdowns, as James Harvey explained: "If you're in physical retail, travel or leisure, then you are more likely to have struggled. As an area of investment in the short-term, that is probably less attractive, and you've probably spent more time over the last few months having to work to put those businesses in a more stable position for the medium term."
Meanwhile, sectors less likely to have been negatively impacted by COVID-19 are technology, software and artificial intelligence, demonstrating a continuation of a market trend which predates the COVID-19 outbreak. The suggestion that private equity could become a depressed area of practice was quickly quashed, as the panellists emphasised that private equity has always been active throughout the economic cycle, and this will likely continue to be the case.
The government's response
The panel also discussed whether they believe that the fast-tracked introduction of the Corporate Insolvency and Governance Act 2020, providing a new restructuring plan and moratorium to companies in need of restructuring, is part of a wider shift to debtor-friendly measures in contrast to a pre-pandemic creditor-friendly position.
Broadly speaking, the panel welcomed the restructuring plan as a new tool that addresses some of the existing challenges with a scheme of arrangement. "There are some measures in there that are creditor-friendly and some that are debtor-friendly. I think it will still be useful beyond the downturn. Schemes of arrangement have shown to be a robust way of implementing transactions — and restructuring plans will follow along those lines," Sage told over 500 attendees. Matt Benson added: "I agree. To characterise this as a major shift from a creditor-friendly to debtor-friendly regime is not entirely accurate… It is not as if we've shifted overnight into a completely different regime. But the new restructuring plan is going to be a very useful tool that will change the dynamic of restructuring negotiations going forward."
Remote-working
As has been a common theme in previous Legal Cheek events, the panel took the opportunity to reflect upon the challenges of working remotely. While previously law professionals had appeared apprehensive about remote-working and the difficulties that may have arisen through being unable to meet clients personally, the panel, on the whole, reported a positive experience thanks in part to the firm's technology.
Ellie Fialho said:
"The short conclusion is that it's gone remarkably well. We've seen the growth of technology: electronic sign-in has gone smoothly. On a week-to-week level, we've had more face-to-face time with clients than before lockdown. Video calls have become more regular than we would have had face-to-face meetings. Clients enjoy video calling — they have your undivided attention. Everybody has worked through it pragmatically."
Careers advice
Finally, for those interested in knowing about what it takes to be a good private equity, insolvency or restructuring lawyer, Fialho stressed three key things: "clarity of thought", the ability to deduce important information from complex texts, "clarity of expression", the ability to write in a concise and specific manner, and "interpersonal skills". Harvey meanwhile stressed the need to "check yourself" by demonstrating and implementing a continual willingness to learn, push yourself forward, and avoid complacency, even as you rise through the ranks from your training contract, via associate to partner.
About Legal Cheek Careers posts.