Clare Stapleton, The University of Law's campus careers manager in Birmingham, speaks to Legal Cheek Careers, ahead of next week's IN-PERSON workshops and networking evening in the West Midlands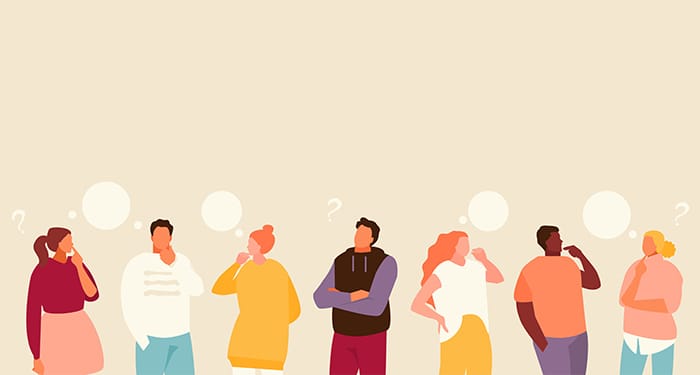 What makes a good training contract application? How do UK and US law firms differ? What is life like as an employment lawyer?
These topics and more will feature as part of a special in-person workshops and networking evening in Birmingham, with Mills & Reeve, Shearman & Sterling, Shoosmiths and The University of Law (ULaw).
Ahead of the event on Thursday 27 October, Legal Cheek Careers speaks to Clare Stapleton, ULaw's campus careers manager in Birmingham. Check out the Q&A below.
Can you briefly tell us about your background and your role at The University of Law
I've been lucky enough to be at The University of Law as careers manager for just coming up to six years and before that I worked as an application specialist careers advisor at another local uni. My legal interests stem from my time working in graduate recruitment for one of the large international commercial firms where I visited unis across the country helping prepare candidates to apply for our vac schemes and training contracts and looked after recruitment for some of our offices. It is great to use that experience in my current role helping ULaw students plan their legal careers and match themselves effectively to the right firms.
What in your view makes Birmingham an attractive place to study and practise law?
I moved to Birmingham to study myself so am perhaps a bit of a ringer. I have always found the appeal to be that we have all the events & amenities of a larger city including concert venues, world class sporting events a thriving independent food scene but that Birmingham is also a collection of smaller areas where you can feel part of a community — like the Jewellery Quarter where we are based.
The legal market in Birmingham and the West Midlands is a really good reflection of this, a wide range of large national and international commercial firms competing with and alongside some really strong local players and full-service firms. The legal community in Birmingham is also really friendly and there is a good deal of movement for professionals between size and type of firm possible during your career.
What advice would you give to students who want to develop their commercial awareness?
This is a conversation I often have with students and my two most universal pieces of advice are:
Firstly, little and often is your friend — you need to build a sustainable system that works for you and do it consistently. You are never going to 'learn' all the business and political news of the day an hour before you draft an application answer and feel confident in it. Podcasts, set sites you visit every day, RSS feeders all help with this.
Secondly, remember that good commercial awareness is about 'applying' rather than 'learning' — if you are writing a news story answer about rising interest rates they want you to have thought about whether it is good or bad for clients in the sectors the firm works in rather than seeing or hearing lots of pre-learned statistics.
What are your top tips when it comes to training contract applications?
Thorough planning before you start writing your answers will make the whole process more painless. I would plan your 'points', and what evidence you need to support them, out in the way you would an essay (bullet points work for me) and ensure you have thought about how exactly that info meets the needs of the key words of the question before you start your first draft.
Make sure your answers are about you — so many questions that ask about 'why us' or 'what are you most interested in right now' are interested to see the way you think and how you make your decisions. If you just list a lot of facts and statistics and don't explain how you feel about them, they are not getting that content.
What careers support is available at The University of Law's Birmingham campus?
We try to be pretty well-rounded on our careers support. We offer 1:1 appointments both in campus and virtually as well as two advisor 'drop in' sessions a week. Students use these sessions to talk about selecting electives and firms, reviewing application drafts and having mock interviews. We also have a local careers speaker programme where we bring in local firms of all sizes and try to display the full breadth of the legal market in the West Mids. Alongside these core areas, we offer a legal mentoring scheme & skill and behaviour workshops aimed at all qualification paths.
The training contract application process is a competitive one. How should students handle rejection and remain motivated?
This is a tough one. I try to encourage candidates to think of application success as being a cumulative process. Every application form you write that you aren't successful in has still made you a better candidate, you've thought about your skills more deeply, you've gotten more comfortable with the writing style, you've researched the sector more etc. and those things are all going to work to make your next application form stronger.
They can also help you decide on next steps — if you apply to six firms three international and three local and you get interviews for all the local but none of the international that is telling you something about what might be missing from your CV. You can then go away and do something about that if those types of firms are still your first choice. When you don't apply you don't get that insight.
Join us on the evening of Thursday 27 October for a series of IN-PERSON careers and commercial awareness workshops with Mills & Reeve, Shearman & Sterling, Shoosmiths and The University of Law. The event, which is free and open to all students, takes place from 5pm to 8pm at The University of Law's campus in Birmingham's Jewellery Quarter. APPLY NOW.
About Legal Cheek Careers posts.