A trio of barristers from Hardwicke, Henderson Chambers and Radcliffe Chambers share their practical tips ahead of the Gateway deadline on Monday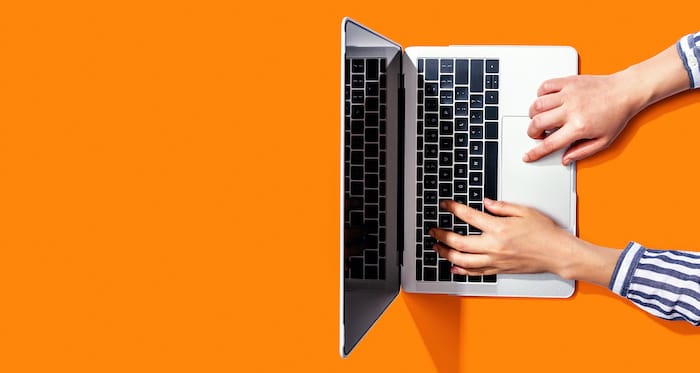 The competition for pupillage is no secret. Yet, news that pupillage numbers plummeted last year as chambers grappled with COVID uncertainty, suggest that the battle among bar hopefuls is fiercer than ever.
With the Pupillage Gateway deadline fast-approaching, a trio of barristers came together at Legal Cheek's latest student event to discuss the dos and don'ts of applications. Here are the highlights.
---
The speakers
• Katrina Mather, barrister at Hardwicke, specialising in property, insolvency and commercial law
• Beatrice Graham, barrister at Henderson Chambers, with a broad civil commercial practice and specialising in group litigation
• Matthew Mills, barrister at Radcliffe Chambers, specialising in commercial chancery law
---
Do: Treat applications like a 'piece of written advocacy'
Henderson Chambers' Beatrice Graham encouraged aspiring barristers to treat each pupillage application like "a piece of written advocacy". Especially as chambers "want to see how you reason, structure and justify your answers", added Hardwicke's Katrina Mather. Radcliffe Chambers' Matthew Mills continued:
"Everyone has a story that makes them stand out. Find your unique selling point, even if it is not directly relevant to becoming a barrister. Turn your experiences into strengths to show what skills you can bring to the bar."
Don't: Believe mini pupillages are essential
When it comes to work experience, mini pupillages can offer budding barristers valuable insight into day-to-day life at chambers. But don't be discouraged if your CV is missing one.
According to Mills, these elusive work placements aren't an application criterion at Radcliffe Chambers. "We look for interest in the chancery bar," he said, which can be demonstrated by attending virtual legal events, joining mentoring schemes, watching court proceedings online or simply talking about your favourite law subjects at university.
Another example of alternative work experience is paralegalling. "If you have experience as a paralegal, you can demonstrate that you understand how the litigation department in a law firm works, for example. This will help you as a barrister, ensuring you work in a way which helps your solicitors and builds your relationship with them — and that's how you build your practice," explained Graham.
Henderson Chambers' Beatrice Graham explains why aspiring barristers need commercial awareness to build their practice: 'You're not just giving academic, written advice, you're also trying to communicate with clients and be helpful to them, and be someone they want to instruct' #LCCareers

Posted by Legal Cheek on Tuesday, 6 April 2021
Although COVID disruption has seen many mini pupillages postponed, moved online and even cancelled, "chambers are aware of the challenges currently faced by aspiring barristers", said Mather. "It is to be expected that applications will have fewer mini-pupillages compared to previous years," Graham added.
Don't: Let nerves get the best of you
The panel also gave their tips on how to calm interview nerves. "Nerves are natural — practising barristers still get nervous before going into court," Graham said. Confidence comes with preparation, however, with Mills advising applicants to practise answering common interview questions aloud.
Though you may face uncomfortable questions, Mather reminded the audience of 300 students to "see your interview as an opportunity to talk and debate with some of the most intelligent lawyers in the country".
Don't: Take rejection personally
The panel also advised on how to handle rejection if you don't secure a pupillage the first time. Mills said:
"Firstly, try not to take it personally because it is not an assessment of you as a human being. It's a matter of mark schemes and criteria. Secondly, nobody gets every pupillage they apply for. Thirdly, if you really want pupillage even after being rejected, it will be that much sweeter if and when you do get it."
Although Mather secured pupillage the first time around, she did not receive tenancy. "There are so many stages to this career where you are going to get rejected. It is not a reflection of you or your ability, it is an imperfect process," she said.
Graham then encouraged applicants to persevere. "If you keep applying, it is a good sign that you are resilient enough for the job. You are proving that you have the very skills needed to become a barrister."
Do: Remember that being a barrister is more than just academics
The panel concluded by reflecting on what they wish they had known as a pupil barrister.
Graham revealed that she once thought a career at the bar might be lonely. "Whilst you need to be independent, you are entering an incredibly affirming, tight-knit world which is a great atmosphere to be a part of," she explained.
Looking back at her training, Mather said: "I wish I could have appreciated that it is just a job. There are other things in life of equal importance. A work-life balance is essential to making such an intense job actually sustainable."
Mills would have told his younger self that being a barrister is more than just academics, it's also about being practical. He continued:
"By that I mean, working out how much you can actually say to a busy and stressed district judge in 15 minutes. How you can actually run a case when the one nervous witness you have confesses that they are going to 'fall apart' in the witness box. How you can actually run a claim when your client does not have the financial means to pay for legal services throughout the whole process. These are often the really important matters which junior barristers have to deal with."
Over 300 joined us at today's virtual student event: 'How to secure pupillage – with @hardwickelaw, @HendersonPupils and @RadcliffeChmbrs'. Here is some of the key advice offered by our panel of barristers ⬇️ pic.twitter.com/kHZsYoTWrF

— Legal Cheek (@legalcheek) January 26, 2021
About Legal Cheek Careers posts.