Lawyers share insights into practice areas including M&A, litigation, and legal tech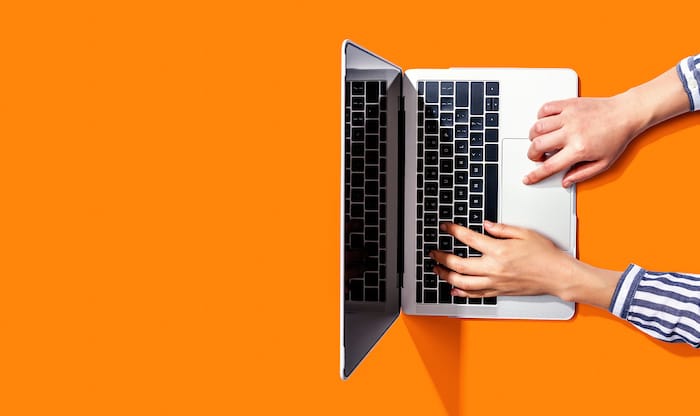 The Legal Cheek Spring Virtual Vacation Scheme 2022 in partnership with The University of Law (ULaw) saw 2,500 students take part in workshops hosted by top law firms and chambers, as well as an Employability Expo and case studies set by ULaw.
The Scheme, which took place over three days last week, explored a range of practice areas, including M&A, litigation and legal tech. Here's the lowdown.
Day 1
Session 1: Understanding the commercial legal market (with case study exercise)
The speakers:
• Mark Reynolds, group head of data privacy advice and risk management at HSBC
• Flora Duguid, legal counsel at Meta (formerly Facebook)
The lowdown:
In the first session of this year's Spring Virtual Vacation Scheme, we heard from Mark Reynolds, group head of data privacy advice and risk management at HSBC, and Flora Duguid, legal counsel at Meta (formerly Facebook). Reynolds and Duguid discussed their career journeys, from training in private practice to now working in-house. The two lawyers also discussed the opportunity they have in their current roles to work with both legal teams and non-lawyers, to contribute to the creative processes and decisions taken by their businesses. They finally shared their advice for aspiring lawyers — to have a creative mindset and to have courage to go against the grain.
In the first case study of the week, ULaw asked students to put themselves in the shoes of general counsel at a FTSE 100 company and outline four strategies to improve working with external law firms and how those strategies would boost efficiency.
Session 2: Dispute resolution
The speakers:
• Alex Vakil, senior associate in the media and data disputes team at RPC
• Siobhan Taylor-Ward, Young Legal Aid Lawyers committee member with a focus on social mobility and housing and social welfare solicitor at Vauxhall Law Centre
• Miguel Henderson, barrister specialising in construction, insurance and commercial work at Gatehouse Chambers
• Lorraine Duffett, tutor at ULaw and former solicitor specialising in serious injury
The lowdown:
In the second session of the Scheme, we heard from dispute resolution lawyers from a range of practice areas, who each shared their career journeys and considered the key differences between their work and that of a transactional lawyer.
Throughout their talks, the four speakers agreed that being organised, resilient and remaining calm under pressure are all skills required on a daily basis to excel as a litigator. Rounding off the series of talks, ULaw's Lorraine Duffett highlighted how lawyers specialising in this area must draw on all their experiences, gained within and outside of the legal profession, to communicate effectively with clients.
Day 2
Session 3: M&A (with case study exercise)
The speakers:
• Kurt Ma, corporate partner at Bryan Cave Leighton Paisner
• Beatrice Lo, corporate partner at Latham & Watkins
The lowdown:
In this workshop, we were given the lowdown on everything M&A (mergers and acquisitions).
Partners Kurt Ma and Beatrice Lo both started by explaining how they came to qualify into this practice area (coincidently training at the same magic circle firm), with Ma explaining that it was the excitement of contributing to buying and selling new businesses that drew him in.
Lo explained that her day to day could include anything from due diligence to disclosure to drafting agreements, and through examples showed the multi-jurisdictional nature of her work.
Discussing the qualities that lawyers need in this area of the law, both agreed that a keen interest in business and finance, as well as strong people skills are a must. And whilst this practice area has its fair share of long hours, Ma encouraged students that there is still flexibility within his routine for family time.
Exploring the topic further through a case study, students were asked to explain what share and asset acquisitions are, as well as legal mergers.
Session 4: Employability Expo
The speakers:
• Sarah Pooley, dean of ULaw's Reading campus
• Rebecca Blake, supervising solicitor at ULaw
• Fay Sayers, tutor and supervising solicitor at ULaw
• Amy Walker, careers manager at ULaw
• Manveen Twohill, careers consultant at ULaw
• Katherine Meehan, student recruitment manager at ULaw
The lowdown:
The Employability Expo run by ULaw provided students with tips on how to research law firms, write and perform well during training contract application and interviews, as well as use social media to stand out.
Firm research and applications
ULaw student recruitment manager Katherine Meehan explained how thorough research leads to applications that stand out. She provided valuable insights from her time as a graduate recruiter at a number of international law firms, stressing the need to demonstrate commercial understanding during the application process.
Interviews
ULaw supervising solicitor, Rebecca Blake, and ULaw senior tutor, Fay Sayers, shared their top tips on how to prepare for virtual interviews. These included practising how you look on camera beforehand, remembering to smile and taking a moment after a question so you have time to structure your answers.
Social media skills
ULaw careers manager, Amy Walker, and ULaw careers consultant, Manveen Twohill, demonstrated how to use LinkedIn for researching, networking, job hunting and building commercial awareness. They advised new joiners to add a professional profile picture and a concise summary, and to then make regular updates.
Should I do the LPC or the SQE?
ULaw Guildford and Reading campus dean Sarah Pooley, meanwhile, covered the differences between the new Solicitors Qualifying Exam (SQE) and its predecessor, the Legal Practice Course (LPC). Pooley shared the key considerations in deciding which course to pursue, such as timescales and cost.
Day 3
Session 5: The big commercial awareness issues of 2022
The speakers:
• Cheryl Gurnham, real estate and construction partner at CMS
• Richard Capper, head of banking and finance and training principal at Hill Dickinson
• Julian Clark, global senior partner with a focus on shipping and international trade at Ince
The lowdown:
In this session we learnt about the key commercial awareness issues students should have on their radar in 2022. Attention first turned to the future of retail, with CMS partner Cheryl Gurnham highlighting the impact of Covid on the high street. The ensuing boom in online shopping means that brick-and-mortar stores need to provide an 'experience' to entice consumers in a way that can't be replicated online.
Head of banking and finance at Hill Dickinson, Richard Capper, noted that a recession may be on the horizon if energy prices remain at their current level. Capper also explained that ESG (environmental, social and governance) is taking centre stage in business, sharing that decision-making by investors is now dictated by these three key factors.
Julian Clark, global senior partner at Ince, spoke of the rising geopolitical conflict between Russia and Ukraine and how it has created huge issues for shipping, particularly in relation to insurance and international sanctions. Clark also highlighted the heightened risk of a cyber-attack, with the possibility of Russian activists using cyber to retaliate against the international sanctions.
Session 6: Legal tech and the future of law (with case study exercise)
The speakers:
• Adam Curphey, senior manager of innovation at Mayer Brown
• Carrie Brogden, legal technologist at TLT
• Hugo Cassidy, legal director at Pinsent Masons
• Patrick Grant, project director for legal tech and innovation at ULaw
The lowdown:
Adam Curphey of Mayer Brown began by emphasising the importance of legal and non-legal skills due to increased innovation. TLT's Carrie Brogden echoed Curphey, mentioning the 'T-Shaped Lawyer' model which combines traditional legal skills with ones such as data management. Pinsent Masons' Hugo Cassidy demonstrated the practical importance of innovation by giving a real-life example of a bank having to review thousands of documents. Through automation, the bank saved resources and future-proofed its processes.
Patrick Grant of ULaw concluded by advising students to focus on commercial awareness topics such as data and innovation, instead of trying to understand the specifics of niche software.
In the final case study of the Scheme, ULaw asked students to define what 'supervised machine learning' is, as well as its potential uses within law.
About Legal Cheek Careers posts.