Gowling WLG's Anjali Bancroft discusses her journey to becoming a real estate lawyer and why enthusiasm and common sense are key qualities for those seeking to follow in her footsteps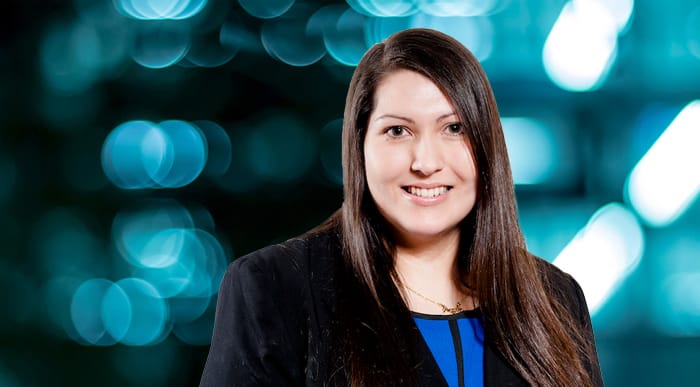 "Not everybody's journey is the same and we welcome alternative paths because you bring so much more if you have a different life story," says, Anjali Bancroft, a principal associate specialising in residential development at Gowling WLG.
Bancroft describes her career as "preordained by familial relationships" after her grandfather suggested to her as a child that she should go into law. Following her family's advice, she later studied law at Brunel University in London and then found herself at a fork in the road. "I was tempted by the idea of doing a master's degree and teaching law," she explains, "but my competition lecturer advised me to get a job at a law firm and see what happened. So that's what I did."
After university, she applied for a role as a legal secretary with a small firm back in her hometown of Taunton, Somerset, but was instead offered a paralegal role to better suit her skills. Bancroft continued working as a paralegal in the firm's real estate team until her skills were spotted by a housing development company called Redrow Homes, which took her on as an estate conveyancer with the aim of sponsoring her through to qualification.
Unfortunately, the 2008 financial crisis intervened and amid widespread redundancies, Bancroft moved to national law firm TLT as a legal assistant. "You need to have started the Legal Practice Course within seven years of graduating," she recalls, "so I started looking for a training contract".
Like many candidates, Bancroft found the route to a TC was not straightforward. "The first year I made five applications and attended two assessment centres but received zero offers," she explains. "the next year I made 20 applications and had seven assessment centres and received two offers." Bancroft accepted a TC with Gowling WLG legacy firm Wragge & Co and relocated to the midlands where she qualified in 2015. "As a law student, there was plenty to keep you busy. It's a great place to train and live," she adds.
Bancroft has worked at Gowling WLG through two mergers. "In 2014, Wragge and Co merged with a firm called Lawrence Graham," she explains, "becoming Wragge, Lawrence Graham and Co. Then in 2016, we combined with a Canadian outfit Gowling." She cites the firm's shared values as the key to a successful merger, "It's a single team ethos here. You know, you can go up and have a chat with anyone and we want everyone to be able to be their authentic self."
Despite considering other areas of law during her training, Bancroft's passion for real estate has endured. "I've done the commercial side, the residential side, the buying and the selling side," she lists. Within real estate, her main area of expertise is residential development. "I think one of the most rewarding things is that the end result is tangible," she says. "For instance, there's a small village in Northamptonshire that I worked on as a trainee and I came back and completed it when I was newly qualified. That little village has tripled in size and there are a lot of happy families living in that housing estate now. It's exciting to know you've had a hand in the lifecycle of that development," she explains.
The current cost of living crisis and rising mortgage rates continue to change many sectors including real estate. "Mortgage rates were around 2% a couple of years ago but now they are as high as 7%, which is reminiscent of the rates back in 2007," she says. "That has an impact on plots being sold, which is leading to a slowdown in the market but hopefully due to interventions and the autumn statement the market will regain confidence and we'll start to see people spend their money again," Bancroft tells me.
When it comes to what it takes to be a good real estate lawyer, Bancroft emphasises enthusiasm and common sense. "You don't need to be like a brand-new puppy but being interested and engaged is really important," she says. "Firms also don't expect you to have in-depth knowledge of the law but showing that you can think logically and have common sense is really important."
And what one piece of advice would she give people wanting to become real estate lawyers? "Don't try to do one application and then re-use it just by tweaking a few words," she says. "Do your research and really tailor your approach to that firm."
Gowling WLG's Anjali Bancroft will be speaking at 'The Big Commercial Awareness Themes of 2022-23 — with Clifford Chance, Gowling WLG, Irwin Mitchell, Orrick and ULaw', a virtual student event taking place on Tuesday 29 November. You can apply to attend the event, which is free, now.
About Legal Cheek Careers posts.