Experts from Dechert, Ropes & Gray, Wiggin and The University of Law share their tips for TC hunters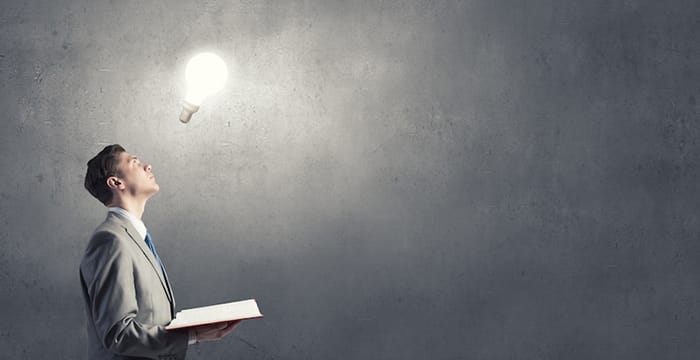 With the clock ticking down to firms' summer training contract application deadlines, we gathered together lawyers and other experts from Dechert, Ropes & Gray, Wiggin and The University of Law (ULaw) for an evening of advice in a Question Time-style discussion chaired by Legal Cheek editor Tom Connelly.
With the speakers boasting various specialisms — including competition law, litigation, employment, media law and graduate recruitment — the session gave wide-ranging insights into life in law and how to make it through the door.
Asking the questions were an audience of 130 students. They elicited some memorable responses during a lively evening at ULaw's London Bloomsbury campus as part of the university's Secrets to Success events series.
Charlotte Brunsdon, associate at Ropes & Gray: 'Be prepared for complexity but don't undervalue the basics'
Working in the antitrust team at Ropes & Gray sees Charlotte Brunsdon frequently tasked with "becoming an expert about a completely new industry". Recently Brunsdon has advised clients on matters in sectors as diverse as swimming pools and air freight, while she regularly advises across the technology industry as it increasingly finds itself in regulators' crosshairs. And as she climbs the career ladder, which began with a training contract and stint as a junior associate at a magic circle firm before she made the move to Ropes & Gray in 2016, the level of complexity keeps increasing.
But Brunsdon urged the audience at Secrets to Success London not to undervalue the more admin-focused tasks that are also an important part of being a junior solicitor. "When you are in a meeting with clients and you are the one who has indexed the documents, meaning you are the only one in the room who knows where anything is, that's an important position to be in — and you can really seize on that and make the most of knowing exactly what is going on," she said.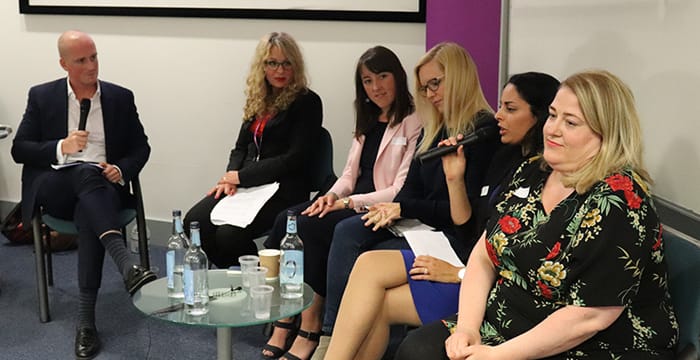 Gemma Baker, graduate recruitment manager at Dechert: 'Don't be boring'
Over her nearly 20 years as a graduate recruiter, Dechert's Gemma Baker has kept observing the same mistake: candidates churning out generic responses that fail to show their genuine interest in the intersection between business and the law. Baker believes the main cause of this is students applying to too many firms in the misguided belief that they are boosting their chances when instead they "should focus on making 8-12 really strong, carefully researched applications".
Similarly, Baker urges candidates to aim for authenticity in how they handle themselves during vacation schemes. "At some firms, where there are pockets of very posh people, there can be a pressure on students to pretend to be someone they are not. This immediately puts them at a disadvantage as it is vital to find a firm where you as an individual are welcomed, can thrive, can be your authentic self and will be supported."
Sonali Sullivan-Mackenna, an associate at Dechert who joined Baker on the panel, recalled how she had learnt these lessons while making applications. "Getting over rejections is tough, but building resilience sets you up well for practice, and you learn from the process to eventually get where you want to be," she said.
Claire Livingstone, senior associate at Wiggin: 'Find a firm that fits and then master your art'
Having always wanted to be a journalist or a lawyer, media law was the perfect choice for Claire Livingstone and securing a training contract at one of the UK's leading firms in this field was a dream come true. Livingstone describes herself as a "Wiggin lifer" and is determined to make partner at the firm. At Secrets to Success she spoke about "the gratification of slowly getting better at the job" — something which can be "hard at first as it can feel intimidating when you are surrounded by so many intelligent people who are very good at what they do". But over time the senior associate who specialises in music and digital media law has felt her confidence grow. "You get to that point when you come off a difficult call and think to yourself 'I understand all the issues, I know what they mean, I'm fully on top of this' and that feels great," she said.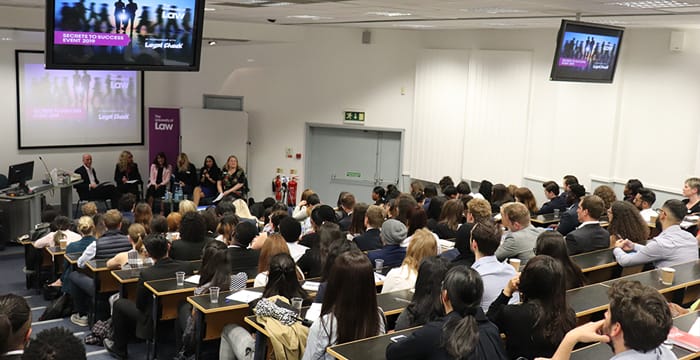 Reaching this point, she adds, is as much about understanding the wider commercial context of the matters you are advising on as having mastery of the law itself. "Clients just want commercial advice: 'Can I do this — yes or no?'"
Sandie Gaines, dean of ULaw's Bloomsbury campus: 'Getting a training contract now takes more than a single application'
When she started her career 25 years ago, Sandie Gaines made a single application for a training contract after having worked at a firm during summer holidays. She was then offered and accepted a training contract. It was a far easier process than most students experience today. But looking back Gaines wonders if it might not have been beneficial for her to sample different practice areas and different types of firms via vacation schemes and employability exercises. As it happened she got lucky, specialising in employment law — a field "which kept me entertained for many years" before a move into academia.
Today, with tough competition for training contract places, Gaines advises students not only to spend time on beefing up their employability, but to show discipline when presented with the opportunities that follow. In particular, they should "focus on being professional at all times". It's not uncommon for students to blow it on the final night of a vac scheme thinking incorrectly that they are already over the finish line, Gaines notes.