Herbert Smith Freehills partners and associates discuss the present and future role of Environment, Social and Governance (ESG) goals in light of recent government policy announcements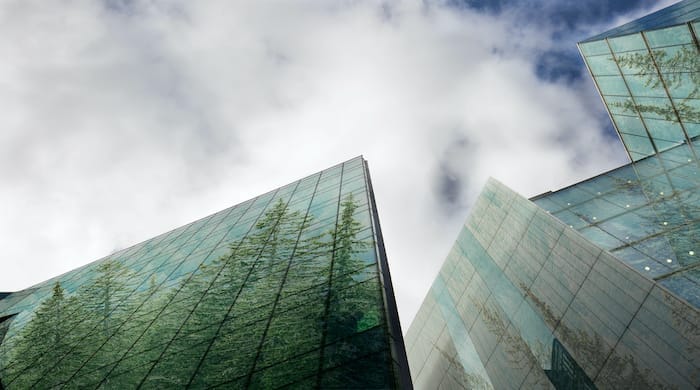 At Legal Cheek's latest virtual event, 'ESG and the law', partners and associates from across the corporate and charities, real estate, and energy practice areas at Herbert Smith Freehills came together to discuss all things ESG-related and comment on plans for a greener future.
---
The speakers
• Rebecca Perlman, corporate and charities senior associate specialising in ESG, sustainable investment, impact finance and charity law advisory
• Matthew White, real estate partner and head of the planning team in London
• Lewis McDonald, partner and global head of energy, based in London
---
No time like the present
With Boris Johnson recently announcing his 10-point plan for the UK's green revolution as a key part of 'building back better' post-COVID, Environmental Social and Governance (ESG) concerns are firmly at the top of the agenda. ESG goals are also being brought into focus on the other side of the Atlantic, with president-elect Joe Biden pledging to make some of the most radical steps on climate change of any US president to date.
For Lewis McDonald, Herbert Smith Freehill's global head of energy, keeping up with the latest on environmental policy is all part of the day job. Speaking to the current climate, McDonald told the virtual audience of over 500 students how "there's certainly a lot of change happening under the realm of ESG right now". He explained further how "as lawyers we exist for our clients, so keeping up to date with these policy changes goes hand-in-hand with staying commercially relevant".
Alongside government-led initiatives, Mathew White, the head of the firm's planning team in London, has also seen a cultural shift with his clients, who are now seeking to take greater ownership of their ESG goals. As White explained, "instead of simply wanting to negotiate the best outcome, clients are now coming back to me and saying, 'we want to be leaders on this'". For example, one of the firm's longstanding clients, BP, are doing exactly that, having gone public with their long-term ESG strategy which takes them all the way up to 2050. ESG, in turn, is at a critical turning point as the synergies between business practice and wider societal goals overlay more and more. "The direction of travel is really revealing itself, showing us where things are going, and where they need to be," White remarked.
Looking inwards
When offering clients advice on their ESG-related goals, law firms need to be leading by example. This is something which Herbert Smith Freehills is particularly conscious of, having recently announced its own net-zero targets, which the firm is expecting to reach as early as 2030. Looking to corporate governance improvements, the firm has also put in place a series of measures designed to encourage more women into partnership, resulting in a 50% increase in recent years. Equally, the firm has also been a leader in the efforts to widen access to the legal profession, ranking seventh in the 2020 Social Mobility Index.
Pro bono work is also hugely important at Herbert Smith Freehills, committing itself to over 75,000 hours of gratuitous legal advice. Rebecca Perlman, a corporate and charities senior associate who spent time on secondment to Sierra Leone, is actively involved in this line of work. Reflecting on her experience here, she noted some of the work which the firm has been doing with the social enterprise BEAM which focuses on getting the homeless into paid work, alongside partnering with the UN Refugee Agency and the refugee-led consumer good platform MADE51. Law firms, which are uniquely placed to help their clients understand these wider issues of social governance, therefore need to make sure this is a two-way process — "it is not just about us looking inwards, it's also about encouraging our clients to do the same", Perlman remarked.
ESG growth areas
As the firm's global head of energy, McDonald is at the forefront of the shift towards hydrogen powered vehicles and carbon capture and storage. Undoubtedly, these changes will all have a profound impact on the infrastructure around us in the near future. However, as McDonald was keen to emphasise, we are not there just yet. He explained, "we are currently in a transition period and as part of that we need to be looking at how to make this transition as fair, orderly and as just as possible". Coming off a system which is predominantly powered by hydrocarbons is no small task, and we will have to decarbonise these parts of the economy and phase out our reliance on such in a fair way.
Over in the world of finance, there has been significant excitement around the growth of 'green bonds'. As Perlman explained to the virtual audience, these are a type of fixed-income instruments, the proceeds of which are earmarked for green projects. The developments here are significant, with the market now able to indicate to market participants how they can get involved in green initiatives. While Perlman noted the obvious uptake in COVID-19-related bonds, (particularly in those around PPE production) she assured the virtual audience that "green bonds are still going strong and will only increase in popularity in the coming years".
Looking to the future of investment as part of a post-COVID green recovery, White added:
"There is a lot of capital out there and people are looking to invest but are cautious given the obvious unpredictability in the market at the moment. However, as things begin to stabilise, held back capital will come back into the market, reinvigorating green projects."
About Legal Cheek Careers posts.