'Ella's Law' may well be the next step to combat air pollution in our busy capital, says Bar Course graduate Rajni Virk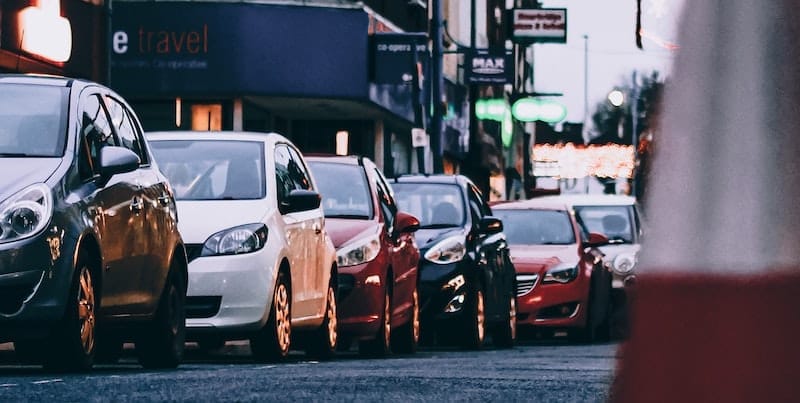 A warning has been given to London following the conclusion of a two-week inquest last Wednesday.
A coroner ruled for what is believed to be the first time in the UK, and possibly the world, that air pollution was a cause of death of nine-year-old Ella Kissi-Debrah, who sadly passed away in 2013.
The World Health Organisation has declared that the side effects of air pollution kill approximately seven million people annually across the globe, with ambient air pollution accounting for an estimated 4.2 million deaths per year. However, this is the first time that such a decision has been reached in the UK, and conversations have sparked about the legal implications of this.
Kissi-Debrah lived close to a circular road in South East London and was an asthmatic who had been in hospital many times during her short life due to seizures.
The landmark decision was made by assistant coroner, Philip Barlow, who explained that the air pollution Kissi-Debrah had been exposed to significantly worsened her asthma and that her body had taken in levels of nitrogen dioxide and particulate matters greatly over the World Health Organisation's EU and national guidelines.
During the inquest hearing, it was put forward on behalf of Kissi-Debrah that the Department for Environment, Food and Rural Affairs and the Department of Health and Social Care failed to work collaboratively to reduce the toxic air. It was submitted that the evidence was sufficient to say that steps that should have been taken were not to protect the public, amounting to a violation of article 2 of the Human Rights Act — the right to life.
Though air pollution is well-known to be dangerous, it is the first time it has been named as a killer. Of course during the coronavirus lockdown the rates decreased, but this has steadily increased since then. Its existence has been acknowledged by politicians, but fruitful action has never really been taken. In light of the conclusion made last Wednesday, the government will need to come up with ways to prevent this reoccurring.
A suggestion has been made that there could be a passing of 'Ella's Law'. This would stop the UK continuing to allow levels of pollution over the prescribed levels from the World Health Organisation. Ella's mother is not only campaigning for this, but so is the Royal College of Paediatrics and Child Health.
Despite London already implementing the congestion charge to deter drivers and announcing more areas will be under this regime at some point in 2021, it seems that 'Ella's Law' may be the next change needed to further decrease air pollution in such a busy City.
However, Katie Neild, an environmental lawyer at charity ClientEarth, has said, "This was a decision about the cause of Ella's death, rather than a determination of who was at fault — so it doesn't provide a direct precedent that others can rely on". This suggests that there may not be an avenue for any legal claims as there is no named 'body' to claim against. Nevertheless, the coroner said that the cause of Kissi-Debrah's death was by the air pollution she had been subjected to. Further, as the government is responsible for air pollution and its control, arguably the coroner's explicit cause of death is enough in order for legal action to be taken against them.
Rose Grogan, a barrister specialising in environmental law at 39 Essex Chambers, has stated that the UK government has continued to fail to adhere to the levels of nitrogen dioxide, particulate matters and other legal obligations, as suggested by the World Health Organisation. She continued to say that, "[The] ruling comes in the long running context of Britain being in breach of European directives on air pollution. The findings per se aren't legally binding, yet that conclusion could likely pave the way for claims to be brought against the government in civil jurisdictions".
This supports the idea that though no-one in particular is named and blamed for Kissi-Debrah's death, the coroner's conclusion is precise enough to conclude that excessive air pollution (which is at the hands of the government's control) is the reason she sadly died.
It may be remembered that Michael Gove (the then environment minister) had publicly declared a commitment to implementing World Health Organisation limits into UK law. This was voted down by Conversative MPs in March this year, and MP Rebecca Pow queried the proposal's "economic viability".
Albeit any implementation would have fallen outside of Kissi-Debrah's timelines (as she died in 2013), this would have been a positive step to tackling an issue everyone knows is prevalent in the UK. If action had been taken at an earlier stage, the UK would not be in a position it is in now, to try and reduce air pollution increasing at such a mammoth rate.
Rajni Vaik studied law at Nottingham Trent University and stayed on to complete the BPTC there. She was called to the bar in 2018 and currently works as a paralegal in a family law firm.