Some say football is a religion, but does fervent support for Rangers FC amount to "philosophical belief"? Durham University final year student Beatrice Hale looks into an unusual employment tribunal case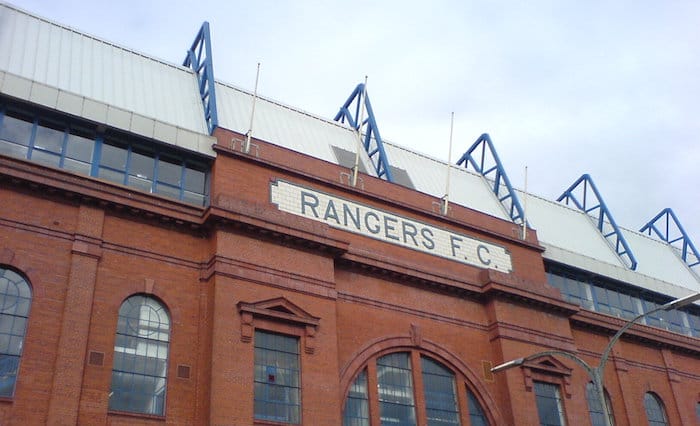 The Employment Tribunal in Glasgow recently handed down its judgment in the case of McClung v Doosan Babcock Ltd. The tribunal held that the claimant's support for the football team Rangers FC did not constitute a philosophical belief and therefore devoted fan Eddie McClung did not qualify for protection under the Equality Act 2010.
Under the Equality Act, it is unlawful to discriminate in the workplace due to an employee's religious belief, philosophical belief or lack of religion or belief. If a philosophical belief is protected under the Equality Act, any prejudice experienced by an employee as a result could be classed as unlawful discrimination.
What is 'philosophical belief'?
McClung was employed by Doosan Babcock as a self-employed contractor. After his contract was terminated in September 2019, he submitted a claim for unfair dismissal on the grounds that his support of Glasgow Rangers Football Club constituted a philosophical belief under section 10 of the Equality Act.
This case raises a number of questions, namely: what constitutes a philosophical belief? To aid her judgment in this case, Judge L Wiseman referred to the case of Grainger plc v Nicholson 2010 IRLR 4 in which the five criteria necessary for qualification as a philosophical belief are laid out. The criteria are as follows:
● the belief must be genuinely held;
● it must be a belief and not an opinion or viewpoint based on the present state of information available;
● it must be a belief as to a weighty and substantial aspect of human life and behaviour;
● it must attain a certain level of cogency, seriousness, cohesion and importance; and
● it must be worthy of respect in a democratic society, be not incompatible with human dignity and not conflict with fundamental rights of others.
Is unswerving devotion enough?
Using these five criteria, Judge Wiseman concluded that McClung's support for Rangers FC satisfied the first point only. Therefore, his fandom did not count as a philosophical belief, and was not protected by the Equality Act.
It was submitted by counsel for Doosan Babcock that support for Rangers was "support" and not a "belief" (and therefore did not meet the requirements of point 2 above). It was also deemed not to merit a sufficient level of cogency, and not to be worthy of respect in a democratic society "because support for a football club, whilst not objectionable in any way, did not hold much importance to society when compared with weightier issues such as ethical veganism".
The 2020 judgment from the case Mr J Casamitjana Costa v The League Against Cruel Sports determined that ethical veganism did meet the criteria for philosophical belief because "the relationship between humans and other fellow creatures is plainly a substantial aspect of human life, it has sweeping consequences on human behaviour and clearly it is capable of constituting a belief which seeks to avoid the exploitation of fellow species". It was submitted that, while the claimant's support of Rangers FC may be subjectively important to him, it did not represent a weighty or substantial aspect of human life and had no larger consequences for humanity as a whole, as described by the judge in the Casamitjana case. It was therefore argued that the support of a football club was fundamentally incompatible with this strand of the Grainger test.
Whilst being an ethical vegan requires substantial dedication and commitment (the claimant in the Casamitjana case not only followed a vegan diet but also used only vegan products and wore clothes made exclusively from sympathetic fibres), supporting a football team was compared to being vegetarian. Reference was made to the Conisbee v Crossley Farms Ltd case, in which vegetarianism was found to be a lifestyle choice. Similar to the Conisbee case, it was submitted that "there were many different reasons behind vegetarianism without a single cohesive underpinning or belief", which also applied to Mr McClung's case as there are a wide array of Rangers' football fans who will all have varying reasons behind their support and will show their support in different ways.
The claimant mentioned in his statement that Rangers fans are often strong Unionists, and show strong support for the then Queen. It was mentioned, however, that the Rangers FC website promoted the slogan, 'Everyone Anyone', which indicates these beliefs are not necessary components of being a Rangers Fan, unlike ethical veganism which requires specific beliefs and lifestyle choices.
Game over
Ultimately, the tribunal decided that support for a football team, no matter how strong, "does not determine how someone lives their life or have a substantial influence on their day-to-day activities and decisions", and therefore does not meet the standards of the Grainger test. It was concluded there was a "significant difference in law between support for a football club and a philosophical belief."
Beatrice Hale is a final year history and Spanish student at Durham University, and intends to pursue a career as a solicitor. She can be found on LinkedIn.