Sports governing bodies beware, writes future magic circle trainee William Holmes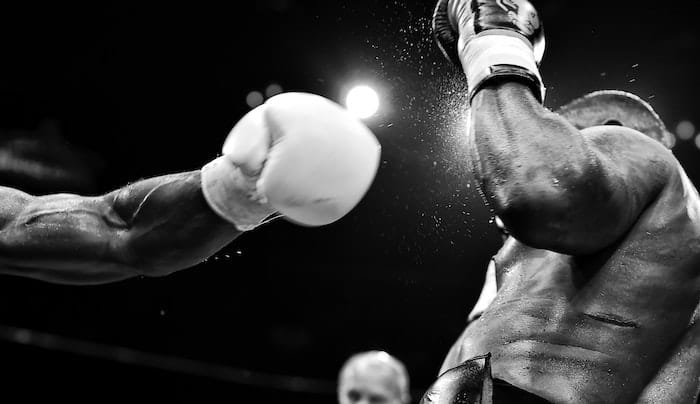 Last Saturday, the boxing world was left stunned by Josh Taylor's split-decision victory over Jack Catterall. Many of the world's top fighters and pundits condemned the judges' decision, described by Catterall's coach as "disgusting".
It appeared to all watching that the unified light welter-weight champion Taylor had met his match, getting outboxed by Catterall who scored the contest's only knockdown in the eighth round. But the three judges saw it differently and they are the only spectators that matter. Two judges awarded Taylor (aka the Tartan Tornado) the win by 113-112 and, most surprisingly from the former professional boxer and seasoned judge Ian John-Lewis, 114-111.
As the dust settles from the fight, the British Boxing Board of Control (BBBC) have announced that they are investigating the scoring. Regardless of its outcome, Catterall will almost certainly remain, in his words, an "uncrowned King". He will be left without even a right to know the reasons why the judges scored the fight in Taylor's favour and, notably, without legal recourse against the BBBC, the independent organisation which regulates professional boxing in the UK.
This is because the law currently does not allow judicial review claims to be brought against sports governing bodies such as the BBBC. Established in the 1993 case R v Disciplinary Committee of the Jockey Club, ex parte Aga Khan, English public law is global outlier in this regard, with New Zealand, France, Spain, Canada, South Africa, and even Ireland and Scotland, which share to a larger extent in England and Wales's cultural perspective on sports governing bodies, all recognising a right to review sports bodies.
The reason for this is to do with the doctrine of amenability. In other words, some organisations are amenable to judicial review, whilst others are not. English law currently only allows bodies that perform public law functions to be subject to judicial review. The problem, then, is differentiating between institutions that have public law functions and those that do not.
This used to be resolved by limiting amenability to bodies whose power derived from statute (or in rarer cases the exercise of the Royal Prerogative). But the scope of amenability was expanded in R v Panel on Takeovers and Mergers, ex parte Datafin, where it was held that judicial review could be brought if "the body in question is exercising public law functions, or if the exercise of its functions have public law consequences".
This functionalist approach saw not only the Panel on Takeovers and Mergers (then a self-regulatory body that did not derive its powers from statute), but also the Advertising Standards Authority and the Bar Council be found amenable to judicial review. So bodies governing City deals, advertising standards and lawyers were now considered to be performing a public law function. Even private companies, such as Hampshire Farmers Markets Ltd, have been found in certain circumstances to satisfy amenability. But not sports governing bodies.
Instead, in Aga Khan, the Court of Appeal appeared to return to an essentialist approach, stating that "the Jockey Club is not in its origin, its history, its constitution or (least of all) its membership a public body". It held that "while the Jockey Club's powers may be described as, in many ways, public they are in no sense governmental". This somewhat artificial repositioning of the goal posts from 'public' to 'governmental' reflects the perception and position of sports governing bodies in society at the time. Implicitly, sports was not on the same level of public interest as business deals, advertising regulation and legal services.
The judges described how the Jockey Club functioned like a contract between the body and its members. Accordingly, the relationship was limited to the confines of contract law with members only able to bring claims when an express or implied term of that contract had been broken, without the broader rights of judicial review that demand good administration (such as procedural fairness and legitimate expectation) and can be brought by any sufficiently interested party (in the case of sports, this might include passionate fans).
To my mind, this essentialist approach misses the functional reality of these bodies. This was a concern first raised by Lord Denning in his dissenting judgment in Russell v Duke of Norfolk back in 1949. He recognised the Jockey Club's functional reality was that it had monopoly control over the sport and therefore had the power to destroy an individual's livelihood by taking actions such as imposing bans. Such monopolies make it impossible to freely agree to a sports governing body's rules, as one does in a contract. These rules are imposed like a "legislative code" as Denning later put it in Enderby Town FC v Football Association Ltd.
If the functional reality of sports governing bodies was not convincing enough in 1949, the expansion of government sports policy provides convincing evidence of the public and governmental nature of sports bodies today. Over the past couple of decades, these bodies have collaborated with government to implement policies on doping, corruption and gambling. The courts have also acted in a deferential way to bodies governing contact sports, granting them the responsibility for regulating what might otherwise fall under criminal jurisdiction.
Furthermore, as governments aim to tackle public health issues such as obesity and seek to enable national teams to perform well at large sports events such as the World Cup or the Olympics, sport has come to be viewed as socially beneficial and important to government objectives. Indeed, we have already seen this involvement of politics in sport in Catterall's situation, with the Speaker of the House of Commons Lindsay Hoyle swapping castigating MPs for rebuking boxing judges, when he indicated that he would raise the conclusion of Saturday's world title bout with the Minister for Sport.
If it were held that BBBC were amenable to judicial review, Catterall's misfortune would likely remain unchanged beyond perhaps earning the right to receive reasons. However, the BBBC would be subjected to higher standards that aim at promoting transparency, accountability and good administration. This would go some way to appeasing the many longstanding critics' complaints following several eyebrow-raising decisions overseen by the professional boxing regulator. Catterall's fight may be over, but sports governing bodies should be wary of public law's rumble in the jungle.
Will Holmes is a future trainee solicitor at a magic circle law firm.