The results of the Legal Cheek Pupil and Junior Barrister Survey are in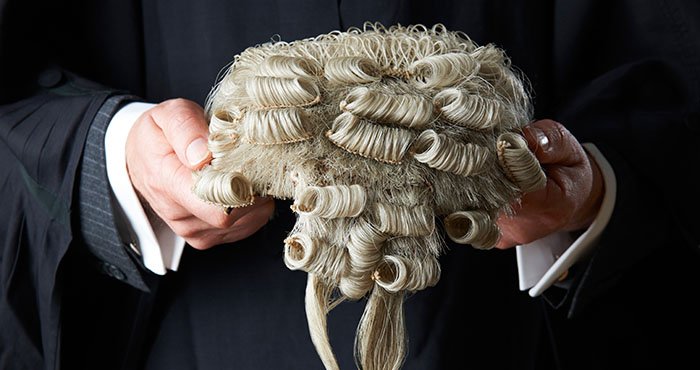 We asked more than 500 junior barristers, including pupils, at over 60 leading barristers' chambers about their experience of training at the bar.
Were they nurtured or left to fend for themselves? Was the work they were given to cut their teeth on the sort that would lead them one day to the Supreme Court… or the Online Court? Was the training they received worthy of exclamation marks, or did it just leave questions?
The results of the Legal Cheek Pupil and Junior Barrister Survey are in — and the highest-rated chambers, in alphabetical order, are…
Brick Court
For the 0.01% who make it beyond the magic circle set's pupillage application process, the good news is that on the other side exists a surprisingly nice world of gentle gigantic intellects keen to help another one of their kind thrive.
Predictably there are no touchy-feely training programmes, with "learning taking place by doing". But do you really need much formalised help when you've got an IQ of 200 and you're at a chambers that contains more QCs than most large towns?
Do Brick Court rookies have any complaints? "Solicitors sending through documents on a Friday evening", apparently. Fortunately the set's members are brilliant enough not to let it spoil their weekends — some of the time, at least.
Read Brick Court's full chambers profile.
Devereux Chambers
"There's nothing that can really prepare you for practice except practice itself," one Devereux rookie tells us, although they concede that "pupillage was excellent".
The supportiveness of the members of the multi-specialist set is one of the factors that makes training here so good, we are told. Self-employed they may be, but apparently Devereux bazzas make "a great team" and "help each other rather than helping themselves". Another insider reports:
"Most people are very willing to have a chat when I'm trying to work out an answer to a difficult point, or just commiserate after a hard day."
Devereux's pupillage programme is one of the more organised at the bar, with formalised assessments and advocacy exercises conducted before real judges. There's also an informal element to the training which sees barristers of varying levels of seniority pass on their pearls of wisdom to pupils. It's worth noting that Devereux, which boasts 11 QCs and 39 juniors, doesn't pit its pupils against each other — if they are good enough, all are offered places as tenants.
Read Devereux's full chambers profile.
Doughty Street
OK, so we hear that famous tenant Amal Clooney doesn't come into chambers as much as she used to, but as a worthy wannabe Doughty Street pupil you're probably not the type to be swayed by the shallow world of celebrity.
Instead, you want first-rate instruction from top human rights lawyers who also happen to be really nice, no? Well, you've come to the right place. As one insider tells us:
"You genuinely can walk into any room in chambers to discuss something you're stuck on without being judged or patronised. From staff to other barristers, it has a genuinely supportive atmosphere."
Another adds of the set's members: "I love them all".
The work is also pretty great. It's "always challenging", we are told, and "never boring". What's more, "you get to feel like you're making a real difference". The money, however, not so much… Legal Cheek understands that in spite of the respectable £40,000 pupillage award, remuneration is a bugbear at the legal aid-slanted glamour set. "Better pay" would be appreciated by those not fortunate enough to have found global megastar spouses.
Read Doughty Street's full chambers profile.
5 Essex Court
Civil law set 5 Essex Court — which is well known for its police law and civil inquiries work — has one of the most intensive formal pupillage and junior barrister training schemes at the bar. Among other things, there are weekly in-house talks for rookie members of the set and a specialist course delivered by 'Inner Temple advocacy grand fromage' Alastair Hodge, a 5 Essex member.
But it's the friendly vibe that elicits the most effusive praise in the Legal Cheek Pupil and Junior Barrister Survey. A "genuine open door policy" where "even the silks are willing to help" equates to "many hours a week of free advice". What's more, the clerks "are brilliant too" and see rookies as "individuals, rather than diary fodder".
The downsides to life at 5 Essex? The boiler and radiators in the set's "old" Middle Temple building can be "temperamental", we hear. But hey: "We are not a gilt-edged set with a corporate feel. That is part of our attraction."
The social life is also apparently pretty good, even if the workloads can be high. "Members of chambers will go out together for a drink most weeks," we are told. Plus headline-grabbing instructions — such as Deepcut Inquests, the Independent Inquiry into Child Sexual Abuse and the Tunisian Shooting Inquests — mean that "even at the junior end it is common to have one's case appear in the national papers."
Read 5 Essex Court's full chambers profile.
Exchange Chambers
Northern superset Exchange Chambers offers one of the most civilised introductions to the bar around. Rookie barristers get variety, their own caseload (rather than just little pieces of huge cases that some London sets give their young) and a standard of living that those in the capital can only dream of in their early years.
With more than 150 barristers (among them 17 QCs) split between Liverpool, Manchester and Leeds practising in everything from commercial law to serious injury, public law and crime, Exchange can feel almost law firm-like at times.
But its members remain as stubbornly barristerial as you'd find in the Inns of Court. When we asked one how much support they could expect at work from colleagues, we were told to "Get a grip"!
Fear not, though, this is among the friendliest sets out there, with a training regime that includes "lots of things that they can't teach you in law school". A culture that avoids mollycoddling its young, but provides thoughtful instruction and backup when needed, allow pupil and junior barristers' "initiative and dedication to make the difference".
Read Exchange Chambers' full chambers profile.
Hardwicke
With its internal bike racks and table tennis table, Hardwicke could almost be mistaken for a generously venture capital-backed Shoreditch start-up. It's the location in Lincoln's Inn, and the occasional wig laying around the open plan office, that gives the game away.
Still, this is no traditional barristers set. Pupils are not played off against each other in a brutal race for a single tenancy, while a supportive culture that "seems less hierarchical than most chambers" helps to ease the transition from baby barrister to tenant. In contrast to bar school, "pupillage was useful", one of the set's younger members tells us. A chambers colleague's penchant for baking cakes is also highly valued among Hardwicke's young.
The work is slanted towards high-end commercial law, but there's a fairly wide range of specialisms among Hardwicke barristers, so pupils get a fairly broad grounding. It's a hard-working place, but not obsessively so. "The junior end socialise a lot" apparently, and "there are a lot of business development events". The networking sessions — which junior barristers are encouraged to attend — often have a diversity theme, with Hardwicke's corporate responsibility programme one of the most well-developed at the bar.
Read Hardwicke's full chambers profile.
Henderson Chambers
Don't expect huge amounts of formal training at Henderson (although what there is is apparently "excellent"). Instead, this hotshot-filled commercial set concentrates on fostering a nurturing environment where big brains can develop happily. An insider tells us that there is "an unbelievable amount of support, encouragement and advice is available from virtually all members at all levels."
Work is apparently a nice balance between "complex led work" and "simpler cases which offer the opportunity for trial advocacy". Henderson members — who number 12 QCs and 36 juniors — are currently instructed in the Grenfell Tower Fire, the VW Emissions litigation, Nigerian oil spills and the Seroxat group action.
What's more, this is one of the few chambers to offer an international secondment, with pupils given the chance to spend four weeks in the Turks and Caicos Islands during their second six. No wonder they are happy!
Read Henderson Chambers' full chambers profile.
Littleton Chambers
As with most elite chambers, pupils shouldn't expect a lengthy induction period. "I was thrown in at the deep end right away on complex and interesting employment disputes," one of Littleton's juniors recalls, adding: "But my work was always judged against realistic expectations."
Getting those expectations right is one of the set's big strengths, insiders tell us. The secret to its success in this respect seems to be found in a closeness among Littleton members. Reports an insider:
"Far more than I might have expected from the reputation of the bar — people make a real effort to engage with me and see how I'm settling in, as well as answer any legal questions I might have."
Another gushingly adds: "It's not a case of asking you to passively and politely watch and learn from the best (although your supervisors will also be that): across the board chambers proactively helps you to develop as a budding barrister (and a human)."
The feedback is also apparently pretty good. "Right from the start I've received very detailed feedback and constructive criticism, helping me learn as quickly as possible." Excellent pay and a decent social scene round off one of the bar's best training experiences.
Read Littleton Chambers' full chambers profile.
Radcliffe Chambers
Rapidly expanding Radcliffe now has so many members that it is split across three different sites in Lincoln's Inn. Indeed, the chambers, which is becoming one of the bar's top Chancery sets, is so busy these days that it has relaxed its old one pupil policy and is now hiring two a year.
Those who begin their career here get a lot of attention, with Radcliffe's members following a longstanding policy of seeking to help mould "the best qualified barrister possible".
One recent completer of the process tells us:
"Radcliffe took an excellent collaborative approach to my pupillage. I had the benefit of Radcliffe only taking one pupil in my time, and the focus of chambers was to make me the best possible barrister for the commencement of my tenancy."
This is also a sociable place, with daily chambers morning coffee, afternoon tea and ad hoc drinks. But it's the work that has the juniors here most excited. There's an "incredible variety both in terms of practice areas and scale of disputes means you get hands on at a very early stage and have plenty of room to grow." Another adds: "Chancery work is as intellectually stimulating as it gets."
Read Radcliffe Chambers' full chambers profile.
Serjeants' Inn
Alongside all the 'learn on the job' opportunities that come with starting out at a set containing some of the best medical law barristers in the land, Serjeants' Inn also gives its rookies lots of formal training.
There's the legal stuff, naturally, but also tech and IT training and even wellbeing courses. Juniors seem to like it, describing the sessions as "useful" and "imaginative".
This takes place in one of the most collegiate chambers at the bar. "Sharing of knowledge" is encouraged and young barristers are encouraged to approach "down to earth" QCs and other experienced colleagues "who can give very sound advice/feedback".
The high profile work — which recently saw members act for Great Ormond Street in the Charlie Gard case — "is tough but never dull", and "is always sensitive and often public". Some think this may account for the close bonds among the set's members.
Read Serjeants' Inn's full chambers profile.
2 Temple Gardens
2TG is one of the few chambers to operate a pupil mentoring scheme, in addition to its standard pupil supervisor system. The aim of the scheme is to encourage "positive relationships" between pupils and barristers at all levels of experience — and once you're buddied up, you get to keep your mentor indefinitely.
This may account for the "friendly" vibe of 2TG, which despite its whopping £70k pupillage award — double what most City law firm trainees earn — has a reputation for being one of the nicer commercial chambers.
Amid all the big money rolling in from all sorts of major international banking cases, it's still got an old school vibe, with facilities befitting of an ancient building on Middle Temple Lane. One member gently asks for "more heat in my room in chambers". A great view of Middle Temple Gardens and a lively social scene makes up for the occasional icy drafts.
Read 2 Temple Gardens' full chambers profile.
The winner of the Best Chambers for Training will be announced at the Legal Cheek Awards, sponsored by BARBRI, on Wednesday 14 March at Landing 42 of the Cheesegrater. The full collection of shortlists is here.