Lindsay Lohan is now the face of a lawyer search engine
No, seriously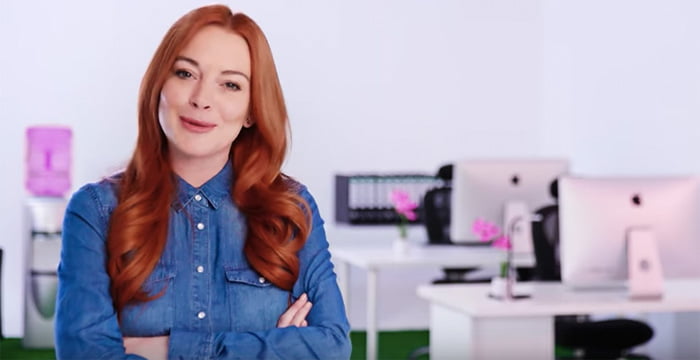 Lindsay Lohan has become the unlikely new face of a legal directory.
The Mean Girls star, who has had more than her fair share of brushes with the law, is now the official spokesperson of US website Lawyer.com, a law firm and lawyer search engine service.
Addressing the camera in a new advert for the site, Lohan tells viewers that when the website first reached out, "I was confused and a little scared as I thought I was in trouble". The 31-year-old continues:
"But when they asked me to be their spokesperson, I was intrigued."
Stood in what appears to an astroturfed office, the former child star pokes fun at her own legal mishaps, namely her many DUIs (driving under the influence): "Let's not pretend like I didn't get one… or two or three, or some others."
Indeed, Lohan is a bold (or perhaps clever) choice for the ad given her recent run-ins with the law.
The actress — who also starred in films including The Parent Trap and Freaky Friday — was first arrested back in 2007 for driving under the influence and possession of cocaine after losing control of her car in Beverly Hills, California. Since then, Lohan has been arrested on several other occasions and has even served time behind bars after failing to attend her court-ordered weekly alcohol education classes.
Unphased by the actress' lengthy rap sheet, Gerald Gorman, CEO of Lawyer.com, said:
"With Lindsay's help, many more consumers can delight in the ease and speed of our services. Our team is already benefiting from Lindsay's world class experience and we have many exciting plans for the 12-month engagement."
It seems our cousins across the pond have a penchant for more liberal legal services marketing.
Take Texas lawyer Bryan Wilson by way of example. Known in legal circles as the Law Hawk, Wilson's string of viral ads feature exploits including a jet-ski stunt, a flamethrower and Wilson catching a fish with his bare hands. City law firms, take note.