MP slams Allen & Overy over refusal to 'come clean' on partner gender pay gap data
As Freshfields and Slaughter and May reveal figures to select committee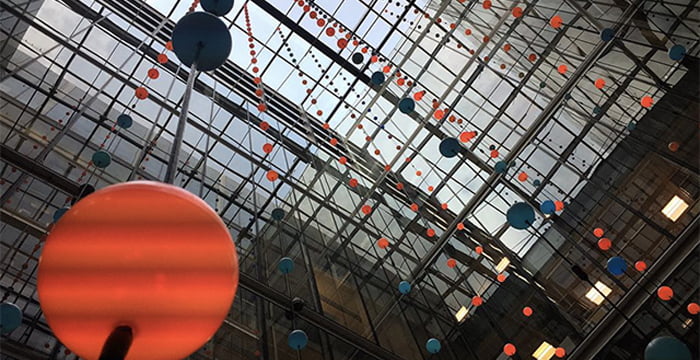 Magic circle law firm Allen & Overy has been hammered by the chair of a parliamentary select committee after it refused to hand over its partner gender pay data.
Last week, Legal Cheek reported that the Business, Energy and Industrial Strategy Committee had requested partnership data from all five magic circle firms. Linklaters and Clifford Chance had already included the stats in their public pay reports, while Freshfields and Slaughter and May complied when written to by the committee.
Allen & Overy, by contrast, declined. A spokesperson for the firm told Legal Cheek: "We had not included partners' compensation in the calculations for our first report, based on data to 5 April 2017. However, we are currently working on a gender pay gap report for the year ended 5 April 2018, which will include information on our partners, and have already committed to publish it in September."
Allen & Overy's move hasn't gone down well with the committee's chair, Rachel Reeves. In a scathing statement issued yesterday, Reeves accused Allen & Overy of refusing to "come clean" and "dragging its feet" over partner pay figures. The MP for Leeds West said:
"It will surprise no-one that including partners in reporting reveals a wider gender pay gap. The picture wasn't a pretty one but the Big Four accountancy firms at least acknowledged the problem by including partner data, a social duty which somehow escaped, with some exceptions, the major law firms. Allen & Overy can't even come clean on its partner data now. It's easy to talk the talk on diversity and inclusion but if a business is dragging its feet on providing even basic information about its gender pay gap then it begs the question of how seriously it takes its responsibilities to valuing all its staff and how dedicated it is to committing to promote female associates to partner level."
Reeves went on to claim the global outfit had been able to "exploit" weaknesses in the reporting requirements and that the committee would be making recommendations to "ensure that businesses are taking their responsibilities on fair pay seriously".
Reeves statement was published alongside the magic circle's written responses to the committee's request. The letters — which can be viewed below — reveal some previously unseen partner pay gap data.
Anglo-German giant Freshfields reported a mean pay gap, inclusive of partners, of 60.4%, while at Slaughter and May it was 61.8%. Both outfits had omitted partner figures when disclosing their pay gap data under the Equality Act regulations earlier this year. Clifford Chance and Linklaters included partner data in their public gender pay reports, posting mean results of 66.3% and 60.3% respectively. In March, Allen & Overy released a mean hourly pay gap 19.8%, excluding partners.
View Allen & Overy, Clifford Chance, Freshfields, Linklaters and Slaughter and May's letters to the committee.