There is a strong requirement for English-qualified lawyers despite Brexit uncertainty, says US megafirm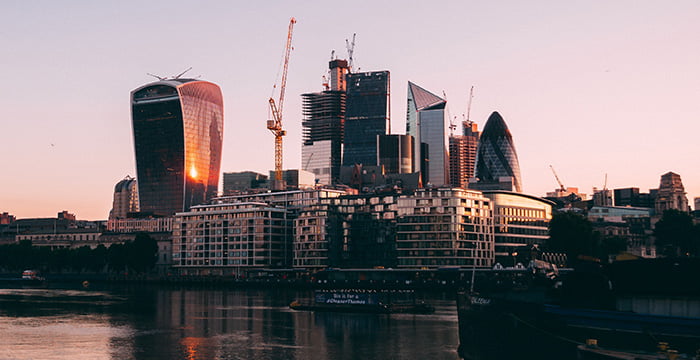 The London office of US outfit White & Case has posted an autumn 2018 retention rate of 84%
The New York-headquartered behemoth, which takes on around 50 rookies annually, confirmed that 21 of its 25 trainees due to qualify next month are staying put. White & Case's latest batch of recruits will join practice areas including banking, capital markets, competition, commercial litigation, international arbitration, mergers & acquisitions and project finance.
Justin Benson, head of White & Case's trainee solicitor programme in London, said:
"We continue to see a growing business need for English law qualified lawyers in London and across our offices globally despite ongoing economic and political uncertainties, including Brexit."
Legal Cheek's Firms Most List shows White & Case's London lot will start lawyer life on a very attractive salary of £105,000. This puts them on the same levels of cash as their peers at fellow US player Shearman & Sterling, and £3,500 better off than the fresh-faced associate over at Sullivan & Cromwell. Trainees earn £46,000 in year one, rising to £50,000 in year two.
Today's result marks a slight improvement on White & Case's spring score. On that occasion, the 43-office-firm retained 13 rookies (81%), albeit from a smaller qualifying pool of 16. Last year, the firm posted results of 83% (15 out of 18) and 88% (15 out of 17).
As for the firm's performance in our Trainee and Junior Lawyer Survey, White & Case scored an A* for perks and As for quality of work, social life, office and training. It received B grades for peer support, partner approachability and tech. The results from the new Legal Cheek Trainee and Junior Survey 2018-19 will be revealed next month.
In other retention news, Leeds outfit Walker Morris has confirmed an autumn score of 68%. The firm, which offers around 15 training contracts each year, did not provide a breakdown of its retention result. A spokesperson for the firm told us:
"This year has been an unusual one as our retention rate is usually one of the best in the market. Our average retention rate for the last five years has been 89% but this year our soon-to-be newly qualified lawyers are very interested in the non-contentious sectors in which we operate. Whilst we have done our upmost to retain as many trainees as possible we have been unable to accommodate all of them as we simply have not had roles in their area of interest.
Those retained by Walker Morris will start on a salary of £42,000. Trainees at the firm currently earn £27,000 in year one and £29,000 in year two.