Law firms could be 'months' from AI 'tipping point' that will have 'profound impact', says report by former magic circle managing partner
Woah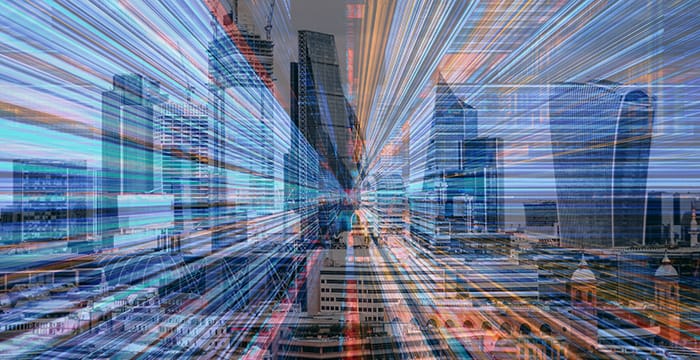 A lawtech "tipping point" that will revolutionise law firms — and potentially upend their whole business models — could be less than a year away, an influential new report has claimed.
At present, most legal AI tools are priced too high to make it worthwhile for law firms to adopt them at the expense of paralegals in their nearshoring hubs in cheaper UK locations, states 'Law firm innovation and use of LegalTech — a reality check', authored by the Jomati consultancy run by former Clifford Chance managing partner Tony Williams.
But that is about to change in the contract review space, a major area for corporate law firms, as the cost of the new technology falls. The report states:
"Undoubtedly, when vendors offer AI-assisted contract review tools at a price that makes the technology's usage a viable commercial proposition for any firm undertaking this type of work, take-up will increase rapidly. This, in turn, will require the legal sector as a whole to reconsider its pricing of such services — or risk losing out to competitor firms who have already made the change. At present, we are probably not yet at that tipping point, even within the top end of the commercial legal market. But it is almost certainly a matter of years, if not months, before that point is reached."
Expect big changes from this point on, Jomati predicts, with the traditional law firm pyramid model (a handful of partners at the top, lots of trainees and associates at the bottom) potentially set to steepen dramatically into a spike.
The report continues:
"Will the technology, as LegalTech enthusiasts often claim, free fee earners from drudge work, and allow them to focus on more 'cerebral', legal advisory matters? Or will it simply mean a significant reduction in work undertaken by law firm personnel, with all the implications for fee earner recruitment, lawyers' career trajectories – and, indeed, the entire partnership pyramid."
Elsewhere, the report notes that the profession is preparing for upheaval by increasingly incorporating computer science and technology into legal education. It cites LLMs with legal tech elements run by UCL, Swansea and Suffolk University, alongside various similar courses in the US, and predicts that graduates of such programmes will find themselves in particular demand in the future.
The fast-growing STEM Future Lawyers network, a Legal Cheek sister site, indicates that this demand is already gathering pace. Name checks are also given to the lawtech training contract being offered by Williams' former firm, which is aimed at STEM (science, technology, engineering and maths) graduates who covert to law via the Graduate Diploma in Law (GDL) and results in qualification as a solicitor, and Allen & Overy's legal tech graduate initiative, which leads to a non-law project management qualification.
Such non-legal skills will assume greater status in the years ahead, the report concludes, as "potentially all aspects of the law firm business and operational model will need to be revised".
Cross-disciplinary skills will be one of the key themes at this year's Future of Legal Education and Training Conference 2019, on May 22 at Kings Place London.