Social media sensation turned law student says she won't have time for 'literally anything'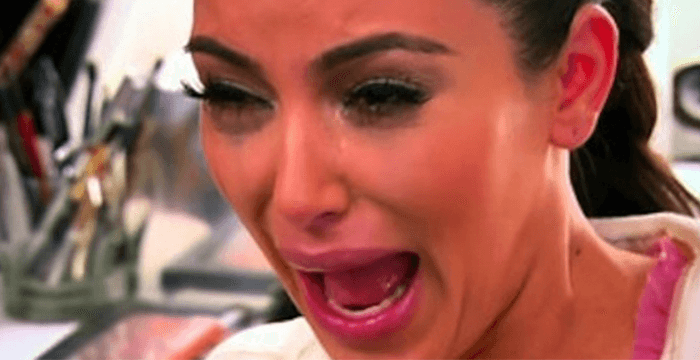 Social media superstar, business mogul and now aspiring lawyer, Kim Kardashian, has come to terms with the pressures of being a busy law student.
In the latest episode of reality TV show Keeping Up with the Kardashians which aired on Sunday and features the ins and outs of all-things Kardashian, the KKW Beauty businesswoman and mother-of-three (soon-to-be four) opened up about the balancing act which Legal Cheek reckons most law students will be familiar with. The 38-year-old socialite said:
"I'm dealing with my three kids, I'm dealing with my career, the fourth baby coming and the stress of law school."
Kardashian confirmed she had begun a four-year legal apprenticeship with a San Francisco law firm last summer, with the aim to sit the California bar exam in 2022 in last month's issue of fashion bible Vogue. She continued:
"Just because you do an apprenticeship does not mean that it's anything less — I mean, you have to put in 18 hours a week. It is a full commitment. I won't have time for events, for favors, for friends, for literally anything, for four years."
Despite not holding a university degree, Kardashian is able to pursue her legal studies because California is one of a number of US states that allow aspiring lawyers to sit their final bar exams without a law degree.
In order to qualify through the apprenticeship, Kardashian must log 18 hours of studying a week, five of which are monitored by her attorney mentors, Jessica Jackson and Erin Haney, in addition to written and multiple-choice tests that she must take monthly — a tough task for any law student, let alone reality TV royalty.

This isn't the first time Kardashian has shed light on her law student woes. In a recent Instagram post, Kardashian revealed: "My weekends are spent away from my kids while I read and study. I work all day, put my kids to bed and spend my nights studying. There are times I feel overwhelmed and when I feel like I can't do it but I get the pep talks I need from the people around me supporting me. I changed my number last year and disconnected from everyone because I have made this strict commitment to follow a dream of mine."
Kim K luckily has the support of her mentors (the trio were recently snapped studying tort law, surrounded by revision notes in an Insta post (below)). The star has since revealed she "aced" her torts exam, which is one of three she must complete in order to pass her first year.
Also backing Kardashian is her rapper husband, Kanye West. On a previous episode of Keeping Up with the Kardashians, he said: "Once you manage your time, you'll be able to manage your time to be able to give attention to me, attention to the kids and attention to law that you're passionate about."