As country's top bench gains three new faces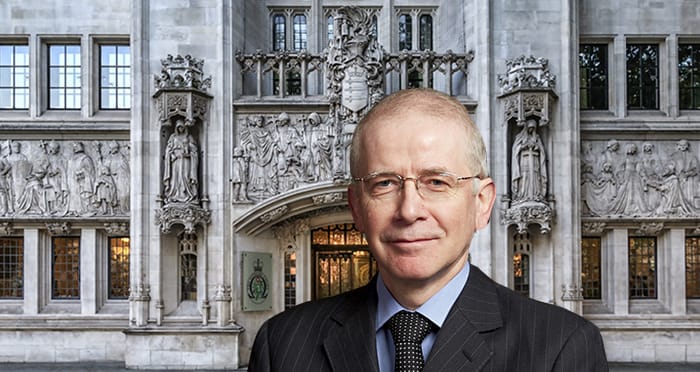 Lord Reed has been unveiled as the new president of the Supreme Court, filling the biggest shoes in law as the Beyoncé of the legal profession steps down.
As predicted by Joshua Rozenberg for Legal Cheek, the Scottish judge won the race to succeed Lady Hale when she retires in January 2020.
Reed had set out his stall for the top job with three public speeches so far this year — more than any other justice bar Hale herself.
He was also the author of the 2017 judgment declaring employment tribunal fees illegal, which was lauded by lawyers for its inspiring paean to the rule of law and access to justice. Reed wrote:
"Without such access, laws are liable to become a dead letter, the work done by Parliament may be rendered nugatory, and the democratic election of Members of Parliament may become a meaningless charade. That is why the courts do not merely provide a public service like any other."
Reed was already Hale's deputy, and is well used to being in the public eye. He recently revealed that muckraking journalists had gone through the social media accounts of the justices' family members ahead of their decision in the Gina Miller case.
The court also unveiled three brand new justices today — all men educated at Oxbridge and then Harvard in the United States.
Former shipping lawyer Sir Nicholas Hamblen will be joined by fellow Court of Appeal judge Sir George Leggatt — both are experts in commercial law. The wild card is Professor Andrew Burrows, an Oxford academic who has written 19 books on tort, contract and unjust enrichment.
Hamblen and Burrows studied law at Oxford, while Leggatt opted for philosophy at Cambridge. All three picked up an LLM at Harvard before launching their legal careers. The appointments mean that only two of the 12 justices will be female.
Lady Hale said "I am delighted to welcome the appointments of three new justices, all of whom are distinguished in their fields, and who will join the Court during 2020. I congratulate Lord Justice Hamblen, Lord Justice Leggatt and Professor Burrows, and am confident that they will contribute to the success of the Court greatly."
Hamblen, Leggatt and Burrows will join the top court as justices on 13 January, 21 April and 2 June 2020 respectively.