??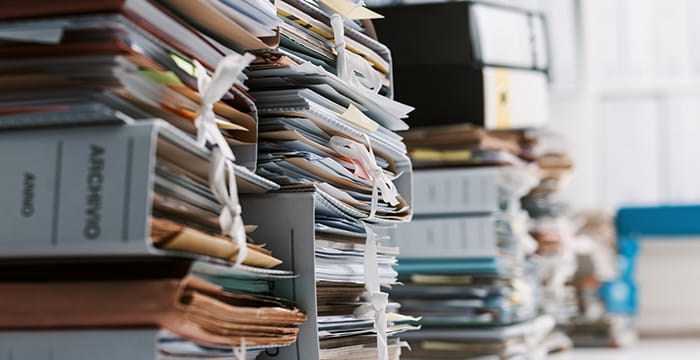 A number of law firms have been rated outstanding for their training and quality of work in Legal Cheek's exclusive survey of over 2,000 trainees and junior associates.
The findings are based on two questions put to rookies at nearly 100 top corporate law firms across the UK.
They were asked to rate the training they received on a one to ten scale, with one described as 'Barely any' and the top score of ten defined as 'Bear Grylls'. The respondents were then asked for their views on the quality of the work they were given, with options ranging from 'Lord Sugar' to 'Lord Sumption'.
A total of six law firms feature in the shortlist for both categories: Hogan Lovells, Irwin Mitchell, Macfarlanes, Mills & Reeve, Osborne Clarke and Taylor Wessing. Below are the results listed alphabetically:
Best law firms for training 2019-20
Baker McKenzie
Burges Salmon
Clifford Chance
Freshfields Bruckhaus Deringer
Hogan Lovells
Irwin Mitchell
Linklaters
Macfarlanes
Mayer Brown
Mills & Reeve
Osborne Clarke
Squire Patton Boggs
Taylor Wessing
Travers Smith
Womble Bond Dickinson
Best law firms for quality of work 2019-20
Forsters
Hill Dickinson
Hogan Lovells
Irwin Mitchell
Kirkland & Ellis
Latham & Watkins
Macfarlanes
Milbank
Mills & Reeve
Osborne Clarke
Ropes & Gray
Shearman & Sterling
Taylor Wessing
Weil Gotshal & Manges
Wiggin
As part of this year's survey we also received hundreds of anonymous comments from junior lawyers about the training they received. Comments generally varied from "there is no spoon feeding — you learn on the job", as is common in most US-headquartered law firms, to "a good mix of structured training and on-the-job experience". Here are a select few from some of the firms listed above:
How would you describe the training you have received?
"Genuinely excellent training. Sector-specific, practice-group specific, department-specific, sub-team specific. Some teams involve trainees in associate training. Ad-hoc training. Partners often deliver training. K lawyers are outstanding. Big focus on firm-wide digital training."
"In all but the largest practice areas, the firm takes a 'learn by doing approach', which in reality just means there's no formal training structure. Although this can ultimately be a good way to learn and to prepare trainees for NQ life, it does also mean the approach is often one of 'trial by fire', with trainees expected to pick it up in the heat of the moment, with little prior grounding."
"Generally a good level of client exposure, and ability to take ownership of smaller matters (particularly in transactional seats). Sometimes a little bit too exposed and unsupervised, with inevitable results of errors being made and people getting angry."
"I can now survive in the Arctic with nothing but my fancy socks and leather briefcase."
"I have worked on a wide variety of tasks and matters, which has allowed me to develop a broad range of skills. The work is stretching and demanding, but support and guidance are always available. Partners and associates really take their time to explain the background, why your work is important and how to go about it. On completion of a task or project, I have always been given constructive and helpful feedback."
How stimulating is the work you are given?
"Can't get better when you're working on things that make the front page of the Financial Times, deals go into the billions and haven't ever been done before or you're making up the law. Level of responsibility is good too."
"You are not seen as a photocopier."
"People recognise and are up-front about rubbish trainee tasks, but these exist everywhere. Generally, we are involved as much as we want to be — but the onus is really on us."
"We are too tight on costs not to give you real work and get you stuck in (that said, it can vary from team to team i.e. to me corporate = boring due diligence/b*tch work)."
"It's been mixed, I spent a week sending faxes (and was eventually offered to have one installed in my office!) and hours copying and pasting between Excel sheets. On the other end I've been given responsibility for running my own work-streams within transactions, acting as first point of contact for local counsel and the client in coordinating work and asked to take the first cut at reviewing agreements to prepare reports. It depends on whether you're capable of taking responsibility, the transaction and how busy the team is."
The winning law firm in each category will be announced at the Legal Cheek Awards 2020, held at Sea Containers House, the swish riverside building located on London's South Bank, on Thursday 26 March.