'New subjects Let's Go!'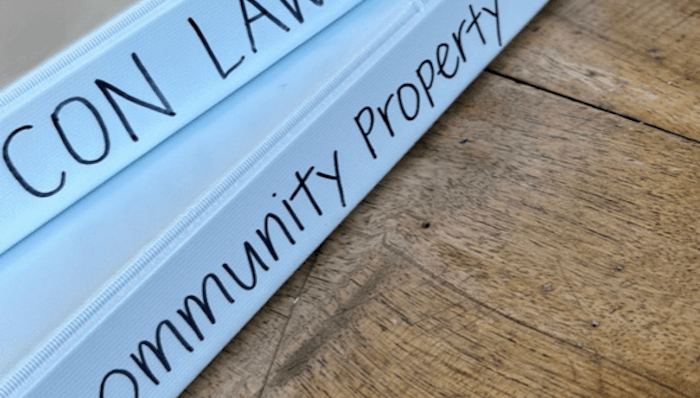 World-famous law student Kim Kardashian has revealed her latest modules in an Instagram story.
She shared the update on Sunday showing an image of a pair of folders labelled 'CON LAW 1' and 'Community Property'.
The labels are likely to refer to the US constitutional law and community property modules, that latter of which is a common law concept in the US defining marital property and its division in the event of divorce.
She captioned the shot, "New subjects … let's go!"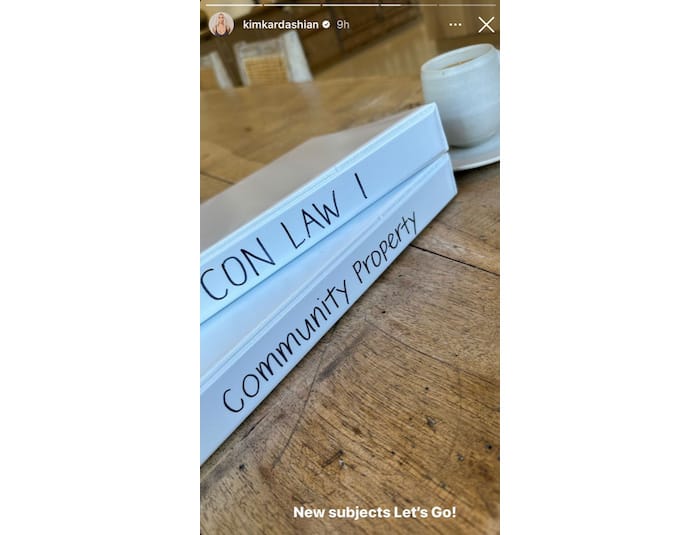 The media personality and businesswoman also recently attended a dinner in support of Reform Alliance, a non-profit organisation she works with which is dedicated to reforming probation, parole, and sentencing in the US.
Kim K passed the baby bar law exam in 2021, in a moment that was documented in the season finale of Keeping Up With The Kardashians. Her 'baby bar' exam essay was later selected as a model answer for aspiring lawyers.