We look back on this summer's LegalEdCon as the new solicitor training regime gets underway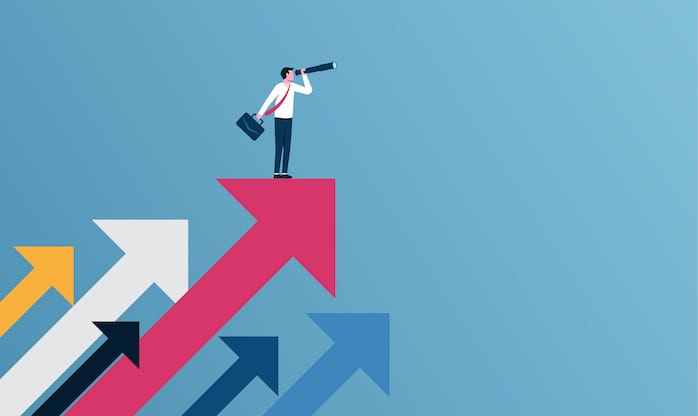 LegalEdCon 2021 saw speakers from all corners of the profession gather to explore the future of legal education and training.
Over the course of the two-day virtual conference, we heard how the legal profession is gearing up for the launch of the Solicitors Qualifying Exam (SQE), the preparations for the roll-out, and insights into the ways law schools and law firms are looking to build out from the basics of the new training framework. Also up for discussion was how remote learning and working can be blended with a gradual shift back towards more in-person interaction.
Below are video recordings of each of the sessions.
The conference was headline sponsored by BARBRI, BPP Law School and The University of Law, with The College of Legal Practice, LexisNexis and Nottingham Law School as silver sponsors.
Day 1
Session 1
Beyond the SQE: Developing the next generation of lawyers
How societal shifts around hybrid working and diversity & inclusion, as well as rapid developments in commerce and technology, will shape legal training during the 2020s.
The speakers:
• Morette Jackson, director of business development at The University of Law
• Patrick Johnson, director of equality and inclusion at The University of Law
• Peter Arnold, early talent development manager at CMS
• Maria Kell, professional support lawyer at the BBC
Session 2
What education and training do the lawyers of the future want?
Trainees-to-be share their views.
The speakers:
• Jonny Hurst, head of outreach and student recruitment at BPP Law School
• Mira Motani, future trainee solicitor at Slaughter and May
• Sam Edwards, future trainee solicitor at Slaughter and May
• Aset Paul-Christian, trainee solicitor at Travers Smith
• Freya George, future trainee solicitor at Walker Morris
Session 3
The general counsel perspective
Pathways for professional development and competence through the SQE.
The speakers:
• Giles Proctor, CEO of The College of Legal Practice
• Susan Cooper, founder and CEO of Accutrainee
• Dan Kayne, founder of The O Shaped Lawyer and general counsel (regions) of Network Rail
• Bhavisha Mistry, general counsel at Mawdsleys
Day 2
Session 1
What does the introduction of Qualifying Work Experience mean for law firms and legal service providers?
The radical new QWE regime explored.
The speakers:
• Jane Ching, professor at Nottingham Law School
• Andrew Francis, head of Manchester Law School at Manchester Metropolitan University
• Jane Jarman, professor at Nottingham Law School
• Julia Robinson, City of London Law Society training committee member and senior manager, professional development and training at Ropes & Gray
• Alex Smith, partner and managing director at Shakespeare Martineau
With further contributions from Julie Brannan, director of education and training at the Solicitors Regulation Authority
Session 2
How law courses are proving their value
The LLBs giving students an edge at a time of change.
The speakers:
• Christopher O'Connor, head of segment marketing at LexisNexis
• Thom Brooks, dean of Durham University Law School
• Elizabeth Rimmer, CEO of LawCare
• Matthew Tomlinson, dean at The University of Law Leeds and Sheffield campuses
• Paul McConnell, director of careers and employability at Birmingham Law School, University of Birmingham
• Chris Nichols, director of policy and regulation at the Legal Services Board
Session 3
Agile working and L&D: Insights from other industries
What law firms can learn from big tech and other progressive sectors.
The speakers:
• Victoria Cromwell, director of UK programmes at BARBRI
• Rebecca Chui, associate at Osborne Clarke and former technical consultant at Microsoft
• Christopher Dede, professor in learning technologies at Harvard University
• Bill Henderson, co-founder of the Institute for the Future of Law Practice