Highflyers from Latham & Watkins, Skadden and Slaughter and May on how they made it to the top, alongside a legal education expert from BARBRI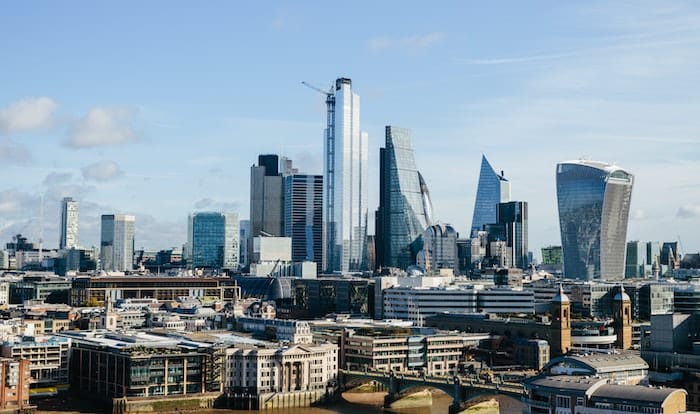 Latham & Watkins partner in the antitrust and competition practice group David Little, joined Skadden's co-head of private equity Richard Youle, and Slaughter and May associate Catriona Jardine at Legal Cheek's latest junior lawyer event in partnership with BARBRI.
The speakers, who were joined by lawyer turned director of institutional partnerships at BARBRI, Chris Jorgenson, reflected on their respective career journeys, telling the audience what they learnt along the way. Here are the best bits.

David Little, partner in the antitrust and competition practice group at Latham & Watkins
Create your own training contract
On paper it may seem as though Latham & Watkins' David Little took the conventional route to qualifying as a lawyer: Little studied law with French law at the University of Cambridge/Université Paris II, completed a legal internship at the Council of the European Union, and then went on to work at a US law firm.
However, Little revealed that his career journey was not as clear-cut as it seems. When Little was an undergraduate, he did not enjoy studying law and found the work too "abstract". He then went to Paris as part of his degree and struggled with the language. Upon leaving Cambridge, he had "no intention of working in law" and "avoided vacation schemes". However, he "loved being abroad" and moved to Brussels for an internship at the Council of the European Union. At the end of his internship, needing to find a job in Brussels to pay his rent, he interviewed for a short-term contract working at a US law firm in the city. To his surprise, Little ended up loving working in EU competition law.
Upon returning to the UK, Little studied for an LLM at the London School of Economics. He knew a traditional training contract wouldn't be of interest to him because of the rigid seat rotation structure. Instead, he studied for the New York bar exam with BARBRI, and when he passed, he returned to his previous firm in Brussels on a permanent basis. The firm then offered Little a job in their London office and he studied the Qualified Lawyers Transfer Scheme (QLTS) to become England and Wales qualified.
Little's advice to rookies is to understand that there are "lots of entry points to commercial law". Also, "studying law is not the same as practising law". In order to be a successful lawyer, you need to be strategic, for example, in competition law "decisions turn on politics, policy and economic issues" and you should "read as much as possible about the businesses you represent" to become a client's trusted advisor.
Richard Youle, partner and co-head of the private equity group at Skadden
Make yourself indispensable
Skadden's Richard Youle graduated from Newcastle University with a "2:2 in law and a 1st class honours in nightlife and football!" Yet, his degree class didn't limit his career progression.
Youle secured a TC at Stamp Jackson & Procter, a firm based in Hull and local to the Yorkshireman. He then moved to Eversheds' Leeds office when the city was booming in the late 90s. After two years in Leeds, Youle moved with his team to SJ Berwin. Youle then made it into magic circle firm Linklaters as part of another team move.
Though he had "an amazing experience at Linklaters" he was initially "worried about not being smart enough". It seems these early worries did not hinder his career progression and through hard work, determination and great mentors he made partner, one of the youngest ever at Linklaters, seven years later. Youle then moved to White & Case where he co-headed the private equity (PE) practice. The chance to build a PE practice in Europe led him to his current role at Skadden, where he has been for the last four years.
For junior lawyers scratching their heads on how to expand their international network when they're working at home amidst the coronavirus pandemic. Youle suggested that it can actually be easier to develop connections in lockdown. It's far easier to "jump on a Zoom call" and there's no travelling involved, either. However, "it's harder to win new business and build rapport with someone over Zoom than over a coffee or dinner", he added. Further, trainees may be missing out on some experiences such as international secondments but Youle is confident that they'll "have these opportunities later in [their] careers".
He further advised juniors to "think about the bigger picture" and "make yourself indispensable". By approaching your work with a positive mindset, no matter how "unglamorous" the task may be, it'll make the hard grind of working at a law firm more enjoyable.
Catriona Jardine, associate in the disputes and investigations team at Slaughter and May
Becoming US-qualified is an international passport
Slaughter and May's Catriona Jardine has a unique career story. She is qualified as a lawyer in Scotland, England and Wales, and New York. Becoming triple-qualified was not something Jardine had planned on doing as a law student at the University of Edinburgh. She told the audience that "becoming US-qualified sounded like an exciting opportunity" and the main motivation was to make a "firm investment" in her career in terms of being able to practise law internationally. Jardine sat the New York State bar exam in the summer between completing the Diploma in Professional Legal Practice (Scotland's equivalent to the Legal Practice Course) and starting her TC at Pinsent Masons in Edinburgh.
Jardine hoped to qualify into a general commercial litigation role, and an opportunity presented itself at Slaughter and May in London. Once there, she took the QLTS exam to become qualified in England and Wales.
Now three and a half years qualified, Jardine's experience in litigation, arbitration and investigations has included working with others from across the world, including Europe, the US, Asia, the Middle East and the Caribbean.
She spoke positively about how disputes lawyers are helping their clients during the ongoing COVID-19 pandemic. They are advising and supporting their clients during these challenging and uncertain times, with trials and court hearings taking place remotely with success, she explained.
For Jardine, becoming US-qualified gave her an "international passport" in terms of broadening her horizons and experiencing how the law works in other jurisdictions. Slaughter and May has provided her with the ideal springboard for launching an international career, working with clients and other advisers on global matters that form part of a very varied and stimulating practice.
Chris Jorgenson, director of institutional partnerships at BARBRI
Balancing risks and opportunities
BARBRI's Chris Jorgenson is a dual-qualified US attorney and England and Wales qualified solicitor. After working in private practice for a number of years, he moved into legal education at BARBRI.
For students wanting to make it as an international commercial lawyer, Jorgenson's advice is to "develop strong communication skills". Working internationally means that there's an extra layer of context that needs to be understood when you're practising law.
Chris Jorgenson, @barbri's director of institutional partnerships, explains why dual qualification can open the door to an international career and can help you become a more rounded lawyer #LCCareers pic.twitter.com/pnSEOCwiro

— Legal Cheek (@legalcheek) April 12, 2021
In relation to the Solicitors Qualifying Exam (SQE), which BARBRI is offering preparatory courses for, Jorgenson said he believes it will "open up opportunities". The option to complete 'qualifying work experience' provides a more flexible alternative to the current regime, as it allows on-the-job experience with up to four different legal employers to be incorporated into aspiring solicitors' formal training requirements. According to Jorgenson, "only 30% of LPC students have a TC and 70% self-fund the LPC without a TC secured." The SQE could, therefore, be a "quicker and more flexible route into practice".
Looking back at his career, Jorgenson remarked on the importance "of taking professional risks". Lawyers are naturally risk-averse, but there is "nothing worse than the fear of doing something wrong". He advised students to find themselves a firm culture that affords you the autonomy to take your own risks and provides supportive mentors who will help you grow in the process.