Courtesy of experts from Baker McKenzie, BCLP, Ropes & Gray and ULaw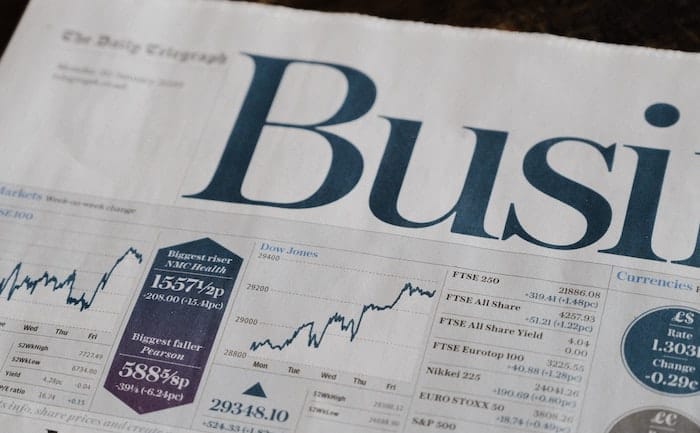 At Legal Cheek and The University of Law (ULaw)'s latest virtual student event, a panel of lawyers and legal education experts discussed a series of topical issues, including the Green Economy, the prospects for post-COVID recovery in light of the recent news regarding successful vaccine trials, and the ever-growing influence of Big Tech.
---
The speakers
• Matthew Cox, banking partner at Baker McKenzie
• Carol Osborne, M&A and corporate finance partner at Bryan Cave Leighton Paisner (BCLP)
• Ruchit Patel, antitrust and trainee development and recruitment partner at Ropes & Gray
• Paul de la Peña, tutor at ULaw Moorgate and former partner and national head of restructuring at Eversheds Sutherland
---
The Green Economy
Following the recent publication of a policy paper outlining the British government's commitment to fund and oversee a 'green industrial revolution', the panel were asked whether they foresaw an acceleration towards renewable business projects in the UK, and how they thought law firms will benefit from this new initiative.
Matthew Cox, banking partner at Baker McKenzie, suggested that the trend towards green initiatives, from a commercial standpoint, has been happening for some time, citing the carbon capture projects currently in development among oil and gas multinationals. In addition, he welcomed the government plans, albeit with a hint of caution:
"Big energy companies can't do it by themselves, moving away from carbon and fossil fuels, they need support from the government through investment, subsidies, and a regulatory environment that allows entrepreneurs to develop and grow. What remains to be seen is whether the government puts their money where their mouth is."
ULaw tutor Paul de la Peña, recounting his time in practice, referred to his own experience of working on restructuring of renewables projects. Often, he argued, the projects appeared to have been started up to gain a tax subsidy or break, and so queried whether the best means of financing the 'green revolution' was through private sector subsidies. De la Peña did, however, concede that the government's ambitious plans would likely feature among strategic considerations about where law firms should be investing in the post-COVID world.
Bouncing back from COVID-19
The panel were asked whether the legal sector can expect a strong recovery in 2021.
Ruchit Patel, antitrust and trainee development and recruitment partner at Ropes & Gray, was positive, and highlighted that his firm is still paying out yearly bonuses as agreed. He expressed his eagerness to return to the office environment as soon as it is safe to do so. Meanwhile, De la Peña, now referring to his current role at ULaw, explained that they have seen a record number of enrolments — with many students having taken the opportunity to continue their legal studies during the pandemic.
Cox said he expects to see a return to social life and travel during 2021, but the finance lawyer was reticent to predict a strong economic recovery in the short-term, proposing instead 2022 as a realistic timeframe.
As co-head of M&A transactions for EMEA and global leader of the retail sector at BCLP, Carol Osborne explained that the impact on retail has been acute and urged the need for returning consumer confidence — an unlikely occurrence, she conceded, owing to the likely event of high unemployment and a fragile economy.
And what of the comparisons to the 2008 financial crash? Patel commented:
"I don't think the two are comparable on their own terms. The banking crisis was primarily about financial institutions and banks bringing down the economy, which impacted people's lives. COVID is a global health crisis which doesn't respect borders or economies."
Asked whether or not they felt the changes to working practices and processes were the result of COVID-19, or simply part of a wider movement towards increased digitisation, Patel suggested the pandemic has shown that productivity and engagement can be maintained remotely. Osborne, meanwhile, saw digitisation as predating the pandemic but acknowledged the shift in mindset towards home-working among lawyers.
Big Tech
Another topical issue discussed, given recent events, was Big Tech. The panel discussed the possible changes that the industry may undergo over the next five years.
Looking beyond the social media giants to the likes of Microsoft, Intel and FinTech companies, Osborne alluded to the importance of countries' immigration policies — which can have a knock-on effect on tech companies who are seeking to recruit talent from overseas.
Patel added that antitrust scrutiny over Big Tech has been a priority for some time thanks in part to rapid growth within the sector. Further, with cryptocurrency looking as if it is here to stay, the panel was asked about its potential impact on City law firm clients including banks and payment services companies. The panel noted that as a de-regulated product, work could be created for lawyers in response to the EU's plans to regulate cryptocurrencies in some form by 2024.
About Legal Cheek Careers posts.