Lawyers who've done it share their insights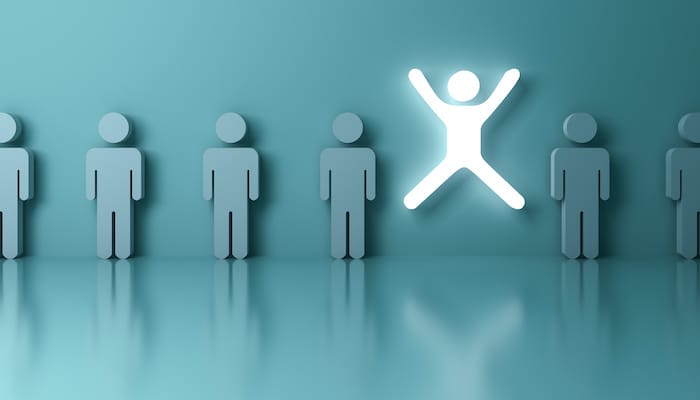 In the latest instalment of Legal Cheek and The University of Law's (ULaw) event series, attendees were given the opportunity to hear in-depth insights from lawyers who made the leap into law having worked previously in other industries.
The panellists were: Megan Smith, associate in BCLP's commercial dispute resolution department; Jack Harris, barrister at 2 Temple Gardens; Olivia Roxborough, trainee solicitor at Shearman & Sterling; and Anne Petrie, careers manager at ULaw Guildford.
Making the change
Candidates from a variety of industries are relocating to law, and it's bound to continue — demonstrating that a career in the legal sector offers plenty of opportunities not only to graduates, but also to skilled professionals.
Give long and due consideration to the type of work you want to do, the panellists advised. For Megan Smith, her degree in English literature was influential in identifying litigation as the area that she wanted to practise. The study of narrative, she explained, has proved valuable:
"The skills you learn in an English or arts degree are highly valuable for a career in litigation. You are taught how to understand and utilise narrative. Litigation is about the client's story, and our job is to assist them and present it to the court for adjudication."
Olivia Roxborough worked previously in a corporate setting at Unilever and has opted for an M&A focus in her training seats so far. Experienced in client-facing marketing, being skilled at successfully managing client interests and adapting with flexibility to changing client needs may have proved a particularly enticing prospect for firms, with an increasing number talking about the value of strong interpersonal and people management skills.
"You have to deal with clients' specific whims and desires. There is a lot of people management involved," Roxborough told the audience of over 250 prospective career changers. "Having a different career helps with a general ability to understand different clients' needs. From a professional skills standpoint, it is always useful."
"They (clients) are interested in the commercial implications of the answer you give them," Jack Harris added, "They do not want points of academic interest. Your time is their money. People from other careers are aware of this." Jack Harris came from a consulting background, and upon observing the successful career change of one of his colleagues to law, took an opportunity to do the same.
"I saw him do it — and he pushed me," he said. "Compare your experience in your career with those of your peers. Trust your instinct. Are you sufficiently fulfilled?"
He spoke approvingly about how he enjoys the responsibility that comes with the intellectual challenges of the bar, preferring to find himself in situations where, as he put it, "the onus on finding the answer falls to you".
Previous experience is a positive thing
When you are sure of the type of work you want to do, key to making that transition a reality is a strong, and ultimately successful, application.
Anne Petrie, a former local authority careers advisor and graduate recruiter, and now an experienced employability and careers manager at ULaw Guildford, noted how the older applicant may see it as something of a struggle to highlight their post-academic achievements in an application. This may be a challenge, for those without, perhaps, the luxury of time to complete vacation schemes. So Petrie both emphasised the need for the applicant to make clear to the firm when applying and during interviews, the alignment between their skills, interests and experience ("Where do your strengths lie?") and the area of law in which they want to work. Coming up with answers that allow you to best convey your accomplishments, Petrie explained, requires nous and creativity, and an eagerness to get across the depth of your skillset. "When talking to recruiters don't be afraid to make the necessary suggestions to them which allow you to demonstrate and share your experience," she said.
Anne Petrie, careers manager at @UniversityofLaw Guildford, offers her number one piece of advice for career changers when making training contract applications #LCCareers pic.twitter.com/FZFbgPGtRB

— Legal Cheek (@legalcheek) July 2, 2021
Smith divulged how whilst working full-time as a teacher in Hong Kong she didn't have time for "formal work experience". As a result, she decided to enrich her CV by fitting in activities and experience around her full-time job which "had some relation to the law, to show that I had a sustained interest". This included volunteering at a local prison during evenings, arranging to speak with the legal team in an international auction house, spending weekends assisting a charity with legal best practise guides, and spending free periods in the public gallery of court rooms. She noted that, despite such activities not being the traditional forms of work experience candidates would often have on their CV's, they were just as valid as they showed a commitment to understanding how the law works in practice.
Roxborough explained how attending open days provided her with the opportunity to network with associates and learn more about a firm. It's what inspired her to apply to Shearman & Sterling.
Finally, the panel considered whether coming from one non-law background might be more advantageous than others.
The long and short of this exchange of ideas was that irrespective of background, there is a specialty to find within the legal sector. As Petrie said:
"Look widely. Whether you are an IT specialist, or a former accountant, you can find a niche within the commercial legal sphere. What matters most is leveraging the work experience you do have, being savvy in selling yourself in applications, and matching these skills with the right firm who values these."
About Legal Cheek Careers posts.