Even with better tech there'll always be mindless trainee tasks, but at some firms much fewer than others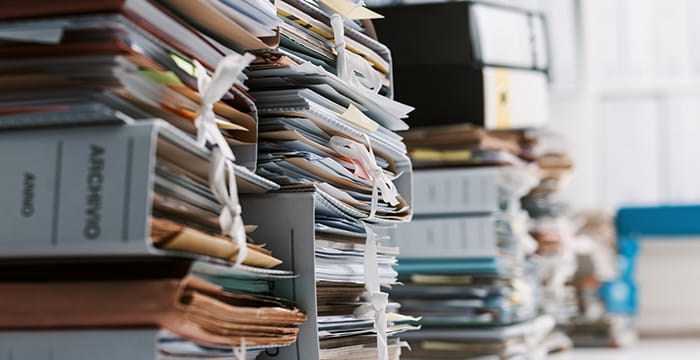 There's no denying that trainee life involves plenty of grunt work. Over time, law firms' embracing of new artificial intelligence software and machine learning techniques may change this. But for now those at the bottom of the food chain have to be prepared to do their share of mindless tasks.
Still, some firms make it so much better than others. We asked over 2,000 trainee and junior lawyers at the UK's leading law firms to rate their quality of work on a scale of one to 10 (one being 'Sorting mail', and 10 'Lady Hale'). 15 firms out of a total of 83 surveyed scored A*s. What gave the top performers the edge?
The most common factor was high levels of responsibility. This tended to come mostly at the smaller mid-size firms or big US law firms' London offices (which often operate a bit like smaller firms). A rookie at Mills & Reeve, one of the firms which got an A*, sums up the mindset:
"The work is really challenging and interesting (minimal grunt work here, except where necessary). I think that's the case at smaller firms — they can't afford for you not to get stuck in. The cases are more interesting as there aren't 50 fee earners on one case working in multiple work streams with grunt work at the bottom."
A Fladgate trainee makes a similar point as they report: "Actual client contact and proper legal work. Much better experience than juniors at larger firms."
Echoing this sentiment is a trainee at fellow A*-scorer Shearman & Sterling: "The flip side to having a less structured training programme is that the experience is less sheltered, and trainees have exposure to a fantastic variety of interesting work. This is particularly true of the smallest teams, where the lack of any real structured training necessitates a more 'on the job approach', and lean staffing requires trainees to quickly find their feet, roll up their sleeves and get their hands dirty. From becoming an expert in a new area of law, to drafting court submissions, to interviews and meetings, trainees can find themselves going from complete novice, to NQ level work in a very short space of time."
---
The law firms which scored an A* for quality of work in the Legal Cheek Trainee and Junior Lawyer Survey 2018-19
Firms listed in alphabetical order; winner to be announced at the Legal Cheek Awards on 21 March 2019
Bristows
Farrer & Co
Fladgate
Foot Anstey
Gowling WLG
Kirkland & Ellis
Macfarlanes
Milbank
Mills & Reeve
Osborne Clarke
Ropes & Gray
Shearman & Sterling
Taylor Wessing
Travers Smith
Walker Morris
---
There's a similar vibe at Kirkland & Ellis, where a small pool of trainees leads to "staggering, daunting but ultimately very rewarding" work. In the same vein, Milbank rookies report "exposure to the kind of work you might do as a junior associate". Meanwhile, the "top notch" work at Macfarlanes led a trainee to quip: "If anything I want more photocopying!"
Variety is another factor that is often cited in this category of the Legal Cheek Survey. At Taylor Wessing we are told by multiple sources that work is notably "varied". One of the firm's juniors adds: "I never know what will end up on my desk!" The Travers Smith trainee experience also has work that "varies enormously". Bristows, Farrer & Co, Foot Anstey and Osborne Clarke get the thumbs up, too, for giving their young a balanced diet.
Also frequently cited by trainees at top performing firms for quality of work is good support from PAs.
"I am often given the opportunity to prepare the first draft of documents. I am never asked to sort out mail or photocopying," one Foot Anstey rookie tells us.
Gowling WLG is also good in this respect. "The firm has a number of support teams and trainees are encouraged to use these where possible so to minimise the time spent on admin tasks," an insider discloses.
Ropes & Gray rookies tell a similar story: "There will always be more menial tasks to be completed, but on the whole (and given we have PA support) the work is very interesting."
The final often cited ingredient for fostering top quality of work for trainees is decent supervision. A good supervisor, who sends juicy scraps trainees' way and explains the wider context to the small element of the case or deal that a trainee is asked to handle, can make a huge difference.
With some Yorkshire bluntness, a Walker Morris trainee tells us: "Any trainee at any firm that says they don't get given boring jobs is a liar. Part of the trainee's place in any firm is to do the tasks that cannot be justified being done by someone with a higher chargeout rate. That being said, when there is interesting work to get involved in, the senior staff are good at getting trainees involved."
Bristows, Gowling, Osborne Clarke, Ropes & Gray, Taylor Wessing and Travers Smith were also praised for having senior associates and partners who went the extra mile to make work interesting.
The firm with the best quality of work for trainees and junior lawyers will be announced at the Legal Cheek Awards 2019 on March 21 at the Cheesegrater in London.
Peruse all of the firm's new 2018-19 survey scorecards — including training, quality of work, perks and much more — via the Legal Cheek Firms Most List 2018-19.