The new Legal Cheek Junior Barrister Survey results — analysed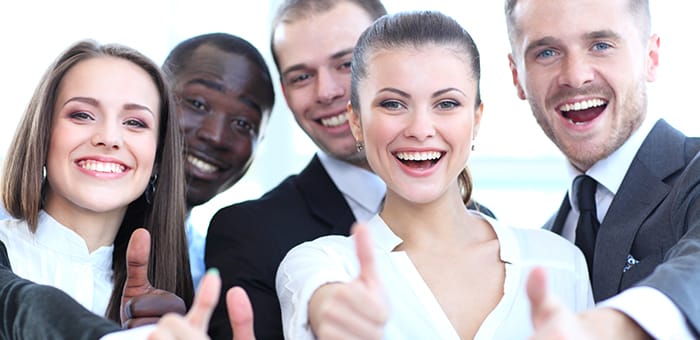 Barristers have reputations for being lone wolves, slugging it out as individuals in court before returning to their lair where they prepare alone for the next battle. This approach to life hasn't always made for the most friendly and vibrant of workplace cultures. Indeed, chambers can be little more than few corridors of closed doors organised around a central reception area.
And the solitary life might be getting even worse. With the advent of remote working some barristers are rarely at their set — splitting their time between court and home.
How, then, do you foster a collegiate atmosphere? As part of Legal Cheek's Junior Barrister Survey we asked over 600 bar rookies at over 50 sets to rate their chambers for colleague supportiveness on a scale of one to ten. Eight stood out from the crowd scoring A*s. What is the secret to their success?
Firstly, you need to take active steps to make barristers hang out with each other. Traditionally that has been done through traditions such as chambers tea, where members are expected to congregate with each other daily at a set time. While this custom lives on at many sets, changing working patterns mean that it often isn't well attended — particularly among junior members — as it used to be. Instead, we're seeing more law firm-style 'open door' policies, where barristers are encouraged to make themselves available to each other.
Where this takes hold, it seems to work. At one A*-scorer, Cornerstone Barristers, one barrister tells us that the open door policy "means I never hesitate to ask questions and seek support". Another adds: "Colleagues are endlessly kind and generous with their time, as well as genuinely interested in everyone's endeavours and successes".
Ensuring that senior members of chambers are on hand to help their less experienced colleagues is particularly important. That means fostering a culture that frowns on over self-reliance. A barrister at Hardwicke, which also got an A* in this category of the Legal Cheek Survey reports: "Got told off for sitting in silence when I was struggling with a case. Actively encouraged to ask questions and for pep talks, from everyone from reception to heads of chambers."
QCs and other also need to make themselves visible. As one Devereux insider tells us: "There's always somebody around to answer questions if you're stuck, and senior members of chambers sometimes wander in to bounce ideas around — there is a very collegial atmosphere."
At other sets, such as Outer Temple, the junior end of chambers is said to be "particularly close and supportive"
And it turns out that when you manage to actually get barristers together they can have fun. A dispatch from the Henderson Chambers frontline:
"Chambers is a fun place to work. Part of the reason for that is that all its members are nice people with a sense of humour. These characteristics also make it a very supportive environment. Members and staff are genuinely approachable and have the ability to make problems seem manageable. There is support for pupils everywhere they turn — from the silks, to the juniors to the clerks room."
Barristers' sharp wit and penchant for verbal back and forth is also said to be well-harnessed at northern powerhouse sets Exchange Chambers and Kings Chambers, which also bagged A* grades for colleague support.
And even when barristers are not working in chambers they can help each other out. We hear that among St John's Chambers barristers in Bristol it's not uncommon for there to be "phone calls with other members at 11:30pm and Bank Holidays".
The sets that scored an A* for colleague support in the Legal Cheek Junior Barrister Survey
Chambers listed in alphabetical order; winner to be announced at the Legal Cheek Awards on 21 March 2019
Cornerstone Barristers
Devereux Chambers
Exchange Chambers
Hardwicke
Henderson Chambers
Kings Chambers
Outer Temple
St John's Chambers
Peruse all of the chambers' new 2018-19 survey scorecards — including training, quality of work, colleagues, facilities and social life — via the Legal Cheek Chambers Most List 2019.
Previously: The best chambers for training; the best chambers for quality of work for juniors