City law predictions for 2023: NQ pay hits £200k, a climate change TC and goodbye Watson Glaser
City Insider peers into their crystal ball 🔮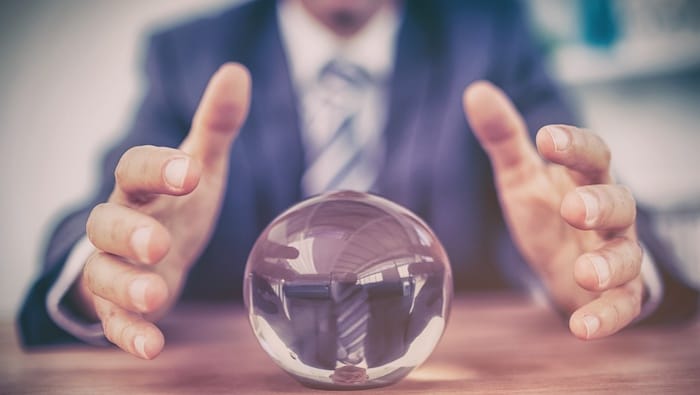 It's been a busy year for City law firms and aspiring lawyers.
TC numbers and NQ salaries are at all-time highs, financial results have been stellar, and the US elite corporate firms are looking stronger than ever in the London legal market. However, with a recession on the cards, adaptability is on the mind of many City firms who are looking to ensure that they are prepared for a change in the economic environment.
US competition, maintaining high levels of profitability in high inflation conditions, new technology and the growing importance of climate change have all played an important part in shaping the current tides of change this year.
But what's next…? Here are my top predictions for 2023.
NQ pay hits £200,000
It's been a good year for NQ pay rises and, despite the more turbulent economic winds and tech layoffs, there's no sign that this trend will be slowing down any time soon. US law firms continue to be aggressively increasing NQ wages with Weil bumping pay to £165k and Cleary Gottlieb climbing to £160k effective on New Year's Day.
At present, firms are dishing out NQ pay packets of around £170k at the very top end, according to the Legal Cheek Firms Most List. But will the roof be raised any higher? These firms are incredibly strategic, competitive, and effective when looking to acquire talent and seem to have been going from strength to strength in the London legal market, overtaking the Magic Circle in corporate practice revenue. It will only take a few more firms to crowd the £160k-£170k pay range before the most ambitious will seek to get their noses in front again with a bigger bid.
A law firm breaks $7 billion in global revenue
Last year, Latham & Watkins stacked up $5.48 billion (£4.54 billion) in revenue, whilst Kirkland & Ellis broke the $6 billion (£4.97 billion) barrier for the first time, adding a whopping £1.2 billion compared to the previous year. And it achieved this all whilst keeping a steady profit margin. It will be interesting to see how the Chicago-bred firm has been able to turn its hand to restructuring work and whether adding another $1 billion (£828 million) or so is possible for the two titans of international corporate law.
Current omens suggest it's a possibility. In October, it was revealed that Kirkland & Ellis had a record number of partner promotions for the fifth year in a row and a big new office in Miami, a city whose stock has risen greatly with entrepreneurs in recent times. But rumours that bonuses were not at the same eye-wateringly above-market levels and stealth layoffs are perhaps warning signs that we shouldn't get too carried away. Ever a firm to dazzle when it comes to financial results, I'm more of the mind that we may be nearing the $7 billion (£5.8 billion) mark!
A Magic Circle firm starts US merger talks
The Magic Circle enjoyed a decent financial results season during the summer with Allen & Overy and Freshfields both seeing a 10% increase in revenues. A striking theme in these two top performers within the Magic Circle has been their growth in the US market. Freshfields revealed that the headcount in their Silicon Valley office, launched in 2020, has doubled, whilst A&O said more than 50% of its revenue growth came from activity across the pond.
Further evidence of the importance of having a strong US presence is Osborne Clarke. The firm, which has had offices in San Francisco and New York since 2000 and more than doubled its US team over the last 18 months, saw a stellar 20% rise that even "surprised" its international chief executive Omar Al-Nuaimi. Now, OC's former UK managing partner Ray Berg is jetting out to San Francisco, a reflection of the importance that this market symbolises for the firm.
Given that there have long been doubts surrounding the Magic Circle's US calibre, might one be moved to consider a US merger? A&O has long toyed with the idea, nearly tying the knot with US outfit O'Melveny & Myers back in 2019. Losing home ground to elite corporate US firms may incite a desire to strike back as the Magic Circle hope to enchant the US market with the help of a magician's assistant.
The end of Watson Glaser tests
People have long pondered how AI could effect the legal sector. But it appears that its most immediate impact will in light of ChatGPT be to see the Watson Glaser test either drastically reformed or banished into the hinterlands (perhaps to cries of joy from many an aspiring lawyer and shrieks of concern from graduate recruitment teams overrun with thousands of applications).
If such a change does come about, it is worth reflecting on what, if anything, should replace these tests. Much has been written about the arbitrariness of Myers-Briggs personality-style tests and the like, with its origins in rooting out soldiers who were more likely to get 'shell shock' in WWI. So, what will be the most effective at signposting the key skills future City lawyers should have acquired and encouraging those from a wide range of backgrounds to apply?
Climate change training contract
This year has seen growing calls from lawyers and students to change the legal profession to ensure that climate is at the forefront of everything they do. An open letter signed by some 150 legal experts argued that lawyers "must use their influence for good, supporting their clients in making the urgent transformation to business practices that is required to avert disaster". This involved an ethical obligation to inform clients of the environmental risks to any actions they wish to pursue and ensuring the courts bear in mind the 1.5 ̊C threshold.
Last Decemeber, eco-law students launched a boycott of US law firm Gibson, Dunn & Crutcher for allegedly "shielding corporate polluters from climate accountability".
In turn, law firms and universities are looking to respond to this trend. Just recently, Keele University launched the "UK's first" climate crisis LLB that aims to equip students with the tools "to impact real world challenges, especially the active pursuit of environmental sustainability". Law firms have also been taking some more radical steps with Shoosmiths enacting a £200 "levy" on their lawyers if they choose to travel for business by aeroplane. In light of all this, I believe this may be the year that the climate crisis movement finds its way into a City law firms' training programmes. The tech craze has brought a spate of tech-centric TCs, so why not have a 'climate change training contract'?
City Insider has keen interest in all things City law.