Who works the most, and the least?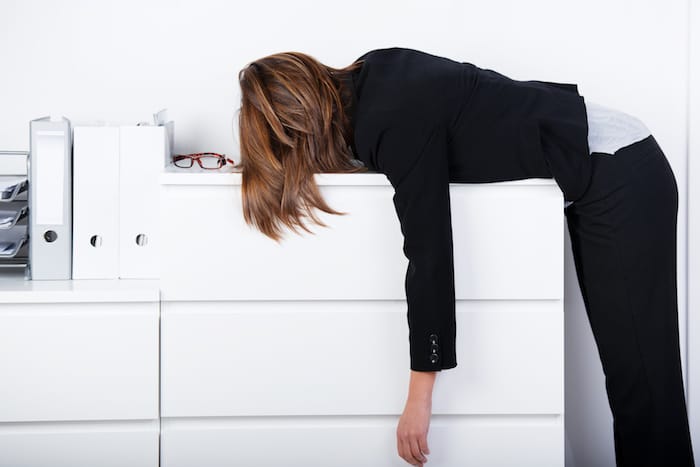 MoneyLaw might buy you a place on the mad London property ladder, but it won't leave you much time to spend enjoying your half a million pound rabbit hutch in Zone Three.
That's one of the key messages of this year's Legal Cheek average arrive and leave the office time survey of over 2,000 trainees and junior associates at the leading law firms in London and the UK. This year the firm with the latest leave time is the London office of US giant Cleary Gottlieb (newly qualified (NQ) solicitor salary: £120,000) — where, according to our figures, rookies leave on average at 10:01pm.
In second place is Kirkland & Ellis (NQ salary: £148,000), with an average 9:49pm leave time, and third is Milbank (NQ salary: £132,000), where the average leave time is 9:48pm, a minute earlier than Kirkland.
The other end of the table of over 80 top law firms surveyed is a very different picture. Secure a training contract at one of these outfits — most of whose trainees are based outside London — and you could be home in time to catch the end of The Chase.
The firm in this year's survey with the earliest average leave the office time is Royds Withy King (NQ salary: £37,000-40,000), where lawyers are typically out of the door by 5:41pm. The joint second earliest leave time is 5:43pm, at Hewitsons (NQ salary: £38,000) and BLM (NQ salary: £30,000-41,000).
Legal Cheek Trainee & Junior Lawyer Survey 2018-19 — average arrive and leave times
As part of the survey we also received hundreds of anonymous comments about working hours. Here are some choice quotes from MoneyLaw and magic circle rookies. Note in particular the variability of the hours.
"To be expected we work long hours. However … trainees are treated like adults/junior associates from day one. It's on you to manage your time. Some trainees do very well at balancing work and life by managing themselves effectively. Nevertheless, you want to make sure you get as much from the training contract as possible so there will be some long days/nights. If you're drowning in work, it's because you took on too much, a lesson you will learn very quickly during the TC."
"They bought my soul."
"Not unusual to go months without getting home for dinner, regularly expected to work/be available at weekends. However, when there genuinely is no work to be done then no one would question you leaving at 17:31."
"Varies massively by department. If you get stuck in some of the rougher seats be grateful for either Saturday or Sunday off, don't count on both!"
"Incredibly variable. I leave at 6:30pm fairly frequently but equally have had several weeks worth of post-midnight finishes in my first 5 months here and have had to work a few hours to a whole day on several weekends."
We put the results of the survey to LawCare, the mental health and wellbeing charity for lawyers. Its CEO, Elizabeth Rimmer, commented:
"For trainees and junior lawyers often long hours are unavoidable — but it is important that firms recognise that a 'presenteeism' culture often exists, with young lawyers working long hours to prove themselves. Ultimately spending too much time in the office can lead to stress which reduces staff performance and morale, and can lead mistakes being made. Staff should have time off to recover after a busy period and not regularly work at weekends. Having the time to pursue the things we enjoy and spend time with friends and family is vital to wellbeing. We would encourage young lawyers to speak up or call LawCare for support if they feel long hours are affecting their wellbeing, and to make sure they look after themselves — taking a break, exercise, eating well, fresh air are all essential to good mental health."
If you are struggling with long hours and stress you can contact LawCare anonymously here.