The vloggers, bloggers and Instagram-ers bringing the law to life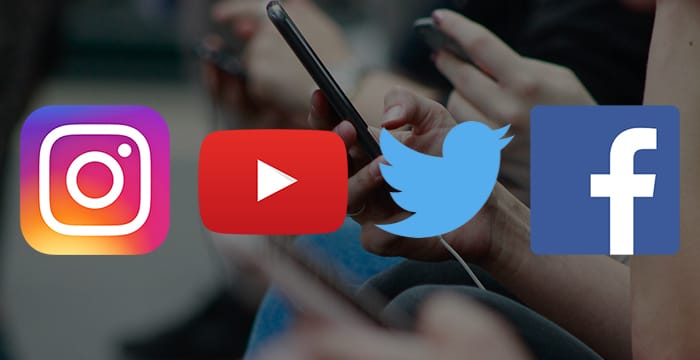 This past year has seen social media explode with YouTubers vlogging the law, legal chats shows broadcasted live on Facebook and the legally minded making use of Instagram's highly popular stories feature. Here, in alphabetical order, we list the top ten best uses of social media this year, with the winner to be announced at the Legal Cheek Awards on 21 March.
Angeliculture
London School of Economics (LSE) law student Angelica Olawepo is the latest legal vlogger to watch. The first year's growing channel, Angeliculture, has over 1,300 subscribers and has received more than 72,000 views. It features videos about careers and study advice, as well as vlogs documenting her university experience.
What's striking about this Youtuber is her story. Olawepo, who's describes herself as a "working-class student", comes from a single parent-home located in an extremely deprived area of London with a very low progression to university. But, having scored A*, A*, A at A-Level and completed the Lady Margaret Foundation Year at Oxford Uni prior to joining LSE, Olawepo now uses her platform to share this journey with the hope of inspiring others.
Chrissie Wolf (Law and Broader) and Irwin Mitchell
Since qualifying several years ago, Irwin Mitchell solicitor Chrissie Wolfe has taken to vlogging to share her training contract tips. Her YouTube channel, Law and Broader, sees the personal injury solicitor cover everything from networking to assessment centres — all against a chic rose gold backdrop. The law and lifestyle channel, which began as a weekend hobby, now has over 1,600 subscribers and a total of over 50,000 views.
In her most popular video, Wolfe sets out time-managing tactics through a grid system, helping viewers identify transferrable skills and experiences. The 'broader' side of her channel sees Wolfe venture away from careers advice to share her favourite Christmas gifts and even daily vlogs.
5 Essex Court
5 Essex Court's Instagram is an example of how to 'Gram the busy lives of barristers through consistently witty captioned snaps. The London chambers has also used the platform to hype their new podcast, The Pupillage Podcast. The series of ten episodes hosted by junior barristers Georgina Wolfe and Beatrice Collier, aims to share with listeners insider info about the pupillage process. It's an excellent listen.
Eve Cornwell and Linklaters
Last September Linklaters teamed up with vlogging superstar (and future Linklaters trainee) Eve Cornwell for the first ever magic circle firm-YouTuber collab video. In it the University of Bristol law grad takes her audience of more than 110,000 subscribers around the elite firm's London HQ before sitting down with Linklaters partner Finn Griggs for a quick Q&A.
The video, which boasts over 107,000 views, is a treat to watch. The conversation between Griggs and Cornwell is informative, but relaxed over a coffee. Cornwell's enthusiasm is also contagious, with even non-legally minded viewers left feeling curious about legal practice. Cornwell's other videos are also well worth a watch.
#iamthebar — Bar Council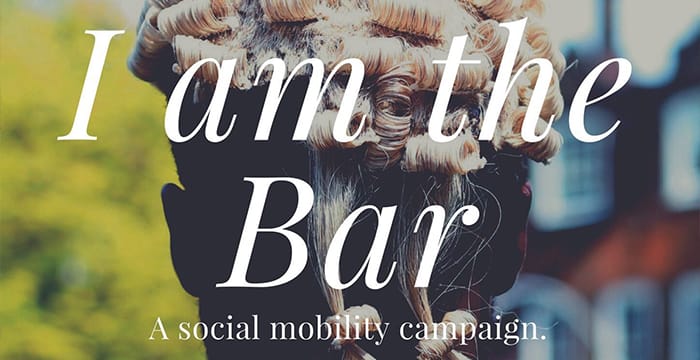 Last July the Bar Council struck #gold with a social mobility campaign led by the hashtag: #iamthebar. The week-long Twitter campaign, aimed to stamp out stereotypes of barristers fitting into a single mould, celebrating the diversity that exists within the profession — as put by their slogan: "A Bar of all, for all." Using the hashtag, barristers were quick to share their own unconventional journeys to the bar:
State grammar, 'ran away to sea' at 18, flew helicopters, failed the hardest course of my life, civi again at 23, @OpenUniversity degree full time while working 30+hrs/wk. Now a criminal barrister and proud @HMSWildfire officer #IAmTheBar #MadeInTheRoyalNavy

— Helen Easterbrook (@h_easterbrook) July 3, 2018
Many of these tweets went viral — hopefully encouraging the next generation of barristers.
Rosie Watterson (Apply.Shine.Win) and Herbert Smith Freehills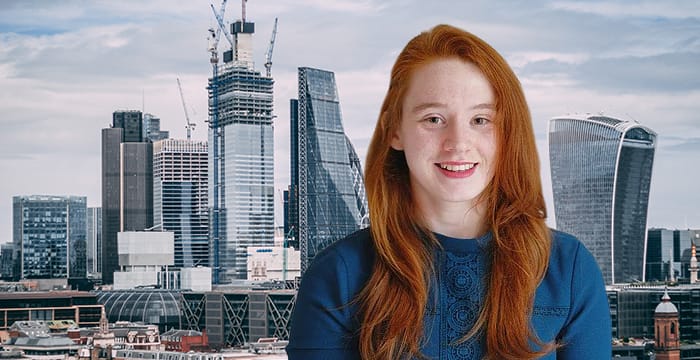 Future trainee solicitor Rosie Watterson's blog Apply.Shine.Win helps students do exactly that. Having received a training contract offer from Herbert Smith Freehills, Watterson is now keen to share her recipe to success. The blogger uses personal anecdotes and interviews to reveal practical and encouraging application advice.
In a recent post, the blogger sits down with ex-magic circle recruiter, Hannah Salton, who gives key advice on leveraging work experience on applications forms.
Last year also saw law student Morven Ross blog her two week all-expenses paid trip to the Herbert Smith Freehill's Australia office, after winning the firm's 'Connect With Us' competition.
Shoosmiths Live
#ShoosmithsLIVE: Starting your career in law

Samantha and Hannah share their advice and top tips for a career in law. Hannah shares her experience of joining Shoosmiths as a trainee solicitor after changing careers.

#ShoosmithsLIVE #ShoosmithsVideo #ShoosmithsVlog

Posted by Shoosmiths Graduates on Thursday, October 4, 2018
Shoosmiths Live is a Q&A, streamed on the firm's Facebook page. Hosted by the firm's graduate recruitment manager Samantha Hope, episodes feature informal-chats with legally minded guests, including the aforementioned vlogger Chrissie Wolfe and blogger Rosie Watterson. Here viewers can pick up training contract tips while also learning more about the firm.
Interesting is the one-take format of episodes, which are broadcasted live on their Facebook page for all to see. For Hope, who doesn't rely on quick cuts and scene changes seen in Cornwell's videos (see above), she appears at ease leading a relaxed conversation with guests.
Viewers are also encouraged to leave questions in the comments to be answered live. Although engagement is moderate, it's a promising start. The open dialogue also presents an innovative alternative for potential Shoosmiths candidates unable to meet the graduate recruitment team in person.

The Secret Barrister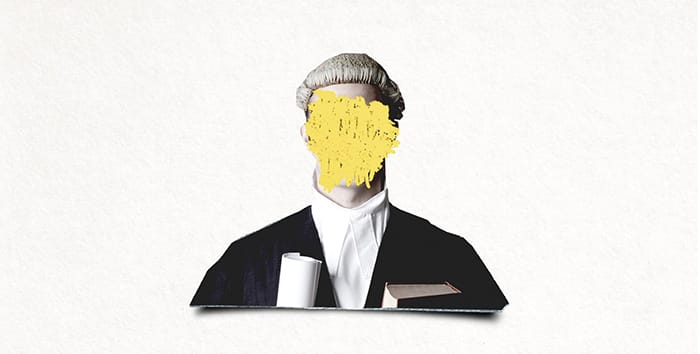 Following the overwhelming success of their debut book, The Secret Barrister: Stories of the Law and How It's Broken, he (or she) continues to capture the imaginations of readers through blogging and social media. Their identity still shrouded in mystery, the bar social media heavyweight brings to light serious flaws plaguing the criminal justice system.
Disappointingly, the Supreme Court has upheld the disgusting reforms, introduced by Theresa May, that prevent the wrongfully convicted receiving compensation for years spent in prison.

Legality is one thing. Whether this is morally justifiable in a civilised society is another. https://t.co/7JFUxoaMrM

— The Secret Barrister (@BarristerSecret) January 30, 2019
Protected by their anonymity, SB enjoys the freedom to openly comment and criticise — making for entertaining, but brutally honesty tweets. They've also moved into more general political commentary, and their tweets score big numbers of likes and retweets among the Twitterati.
This is a filthy lie. He is singled out because he has a well-earned reputation as the nation's least competent man, at a time when Iain Duncan Smith is alive. https://t.co/fE96jXMarm

— The Secret Barrister (@BarristerSecret) January 31, 2019
UK Supreme Court Instagram
Last year the Supreme Court granted Instagram a rare behind the scenes look at the swearing-in ceremony of two new justices: Lady Arden and Lord Kitchin. Using Instagram's story feature, the UK's highest court shared snaps and clips of robed justices taking the judicial oath.
Now saved under their Instagram highlights, users can go and re-watch the step-by-step rundown (and Lady's Hale's cheesy grin) over and over again.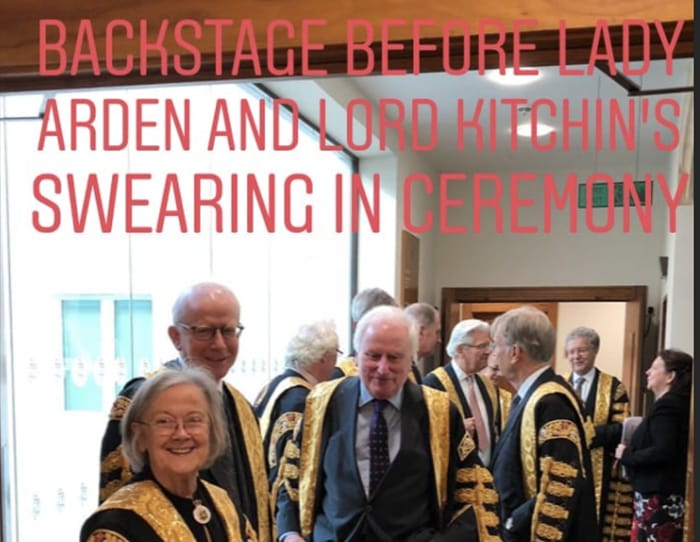 After joining the platform in 2017, in hopes to achieve greater openness and transparency, the social media savvy Supreme Court has built a strong insta-following — with over 4,000 followers.
'Whiteboard Wednesday' — Shearman & Sterling
Shearman & Sterling's video series, 'Whiteboard Wednesday' provides exactly what aspiring lawyers are looking for: straight-to-the-point application advice. Hosted by the US firm's graduate recruitment team, the series of presentations helps viewers break down legal jargon and complex commercial concepts into a simple, digestible form.
In one of the latest videos, graduate recruitment manager Paul Gascoyne guides viewers through common legal buzzwords so they can better understand the firm they are considering applying to.
The winner of the best use of social media will be decided by an independent judging panel, and announced at the Legal Cheek Awards 2019 on March 21 at the Cheesegrater in London.
Peruse all of the firm's new 2018-19 survey scorecards — including training, quality of work, perks and much more — via the Legal Cheek Firms Most List 2018-19.
Comments on this article are now closed.